Apple gives employees a closer look at finishing touches on 'spaceship' Campus 2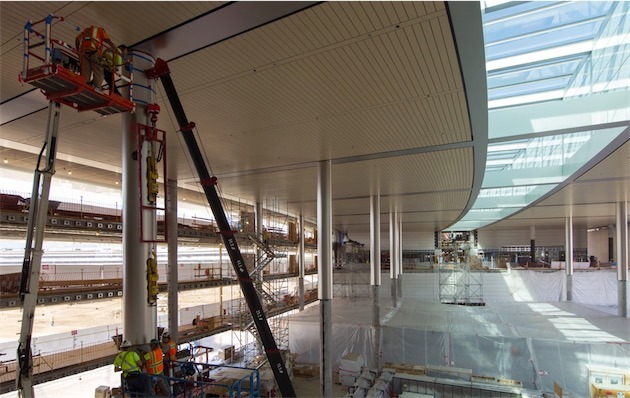 AppleInsider may earn an affiliate commission on purchases made through links on our site.
With contractors working to finish Apple's new Campus 2 headquarters in time for an early 2017 grand opening, the company has given employees a peek inside the efforts with a series of new photos.
The new photos at Apple's so-called "spaceship" campus were captured in November and sent out this week to employees of the company. French Apple site Mac Generation got their hands on the images, which include a feature of great interest to Cupertino-based workers — Â the brand new Caffe Macs employee restaurant at Campus 2.
The dining area for Apple HQ workers is a large atrium spanning the full height of the circular building. Workers can be seen putting stainless steel covers over support beams throughout the open space, each weighing 500 kilograms and measuring 7.6 meters.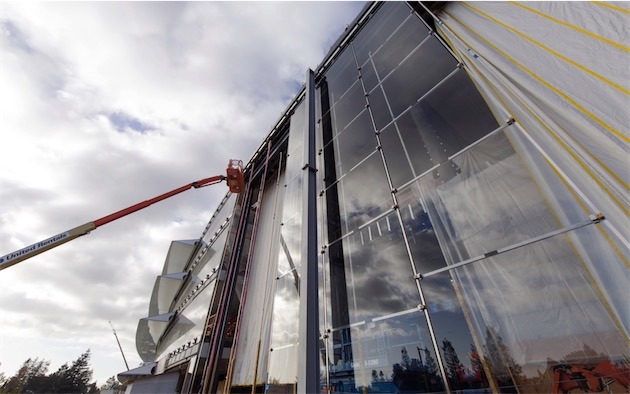 Skylights throughout the building bring in natural light, while one roof component was said to be made of carbon fiber.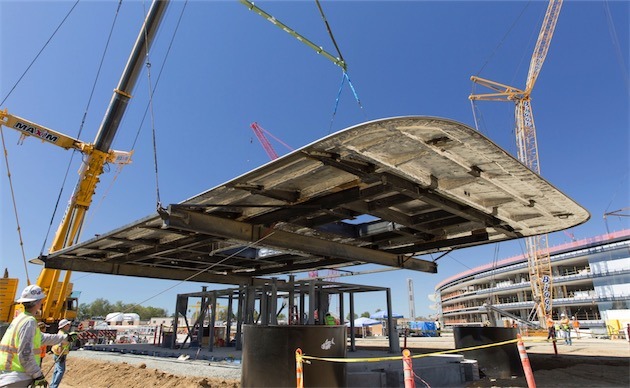 The images also show a large suction cup array hanging from a crane, allowing the huge curved glass pieces to be installed. The exterior of the outside and inside of the ring-shaped building are glass from floor to ceiling.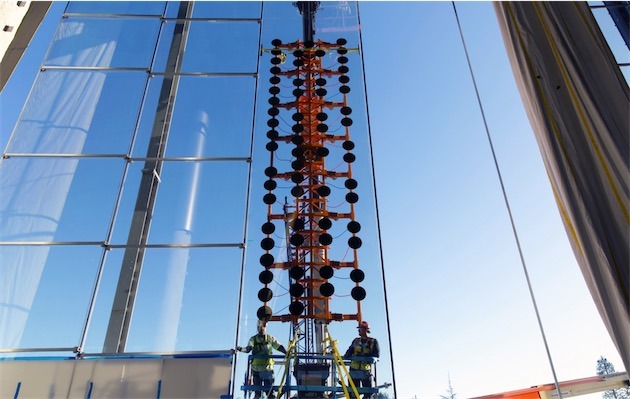 Some landscaping work is also in progress, with trees being planted at the site. Still, most of it remains dirt as construction continues ahead of an anticipated opening in the first quarter of 2017.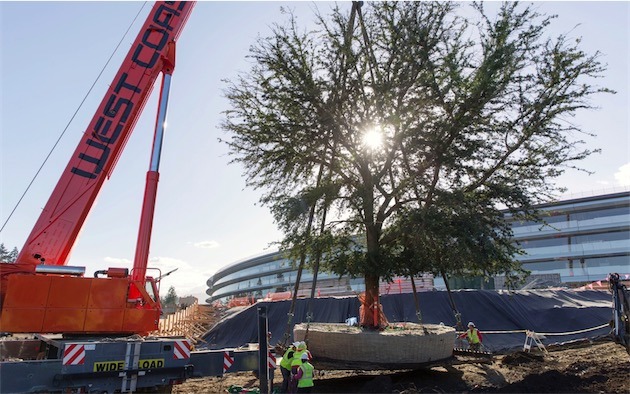 Apple's up close and personal pics from the construction complement regular drone flyover videos from fans that give a larger aerial view of progress on the facility. The move-in date for employees was delayed in October, but could be completed in time for the company to unveil new iPads at an anticipated March 2017 event.