Apple AirPort firmware update fixes 'Back to my Mac' bug, but hardware's destiny still in doubt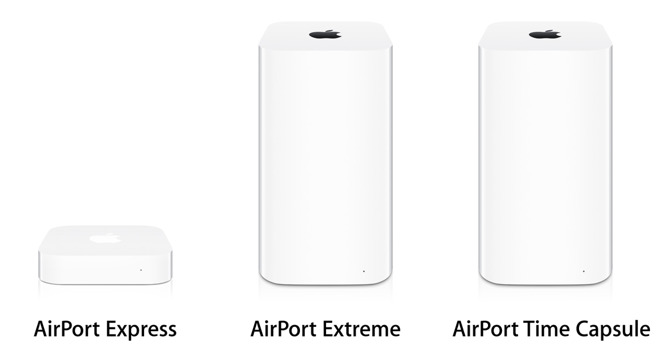 AppleInsider may earn an affiliate commission on purchases made through links on our site.
Apple updated its AirPort router software with a patch to fix a "Back to my Mac" problem in conjunction with the AirPort Utility, but the update portends nothing for the future of the hardware.
On Tuesday, Apple released versions 7.6.8 for the 802.11n AirPort Extreme, and 7.7.8 for the 802.11ac AirPort Extreme. According to Apple's release notes, the update fixes an issue where the routers would not respond to the AirPort Utility when "Back to My Mac" is enabled. Other fixes noted are un-named security fixes.
AirPort software updates are installed through the AirPort Utility. If the routers are not visible as a result of "Back to my Mac" being enabled, disabling the feature and rebooting the routers rectifies the problem, allowing the software patch to be installed.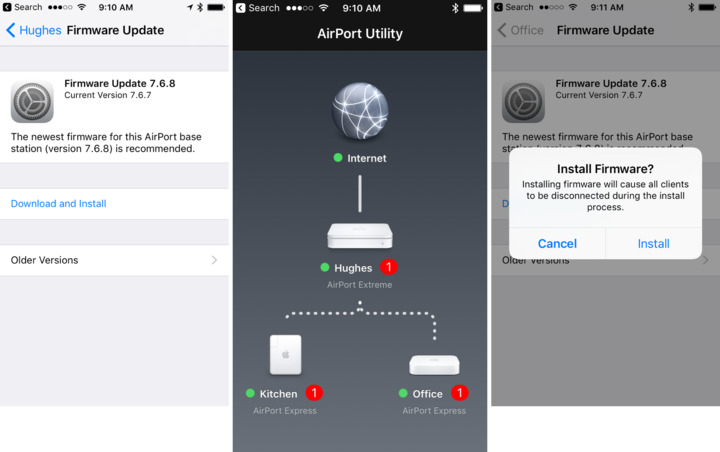 The update is being held up by some as an example of Apple not abandoning the AirPort hardware platform. However, that may not be the case. AppleInsider spoke with our contacts inside Apple regarding the matter shortly after the update went live.
"The hard drive iPod people were gone for a long time, when we issued the last update for the iPod classic firmware," we were told by our contacts within Apple. "Just because the hardware guys have moved on to other things, doesn't mean we won't support the software."
Near the end of November, reports started circulating — backed by AppleInsider sources — suggesting that Apple may be ending the AirPort family hardware. Former AirPort engineers are now reportedly working on other teams, including Apple TV development.
"The original AirPort wasn't really ours, we bought that," we were told. "[Apple] supported that for a very long time, even after we built our own, re-organized the division, and some of the guys we brought on to advance the platform were twice-removed."
The internal departmental changes suggest that Apple has no plans to update its existing lineup of routers, including the AirPort Extreme, Time Capsule, and AirPort Express, but do not discount the possibility of the functionality being added to a different product. Apple's AirPort Express network extender and AirPlay audio target has not even been updated to the 802.11ac Wi-Fi specification.
Without specifically confirming the dissolution of the AirPort hardware division, were were told by our contacts that the AirPort ecosystem back to the 802.11n version of the AirPort Extreme basestation would be made "as safe as possible for as long as possible."