Apple deploys updated Photos iCloud app with Sierra-like album browsing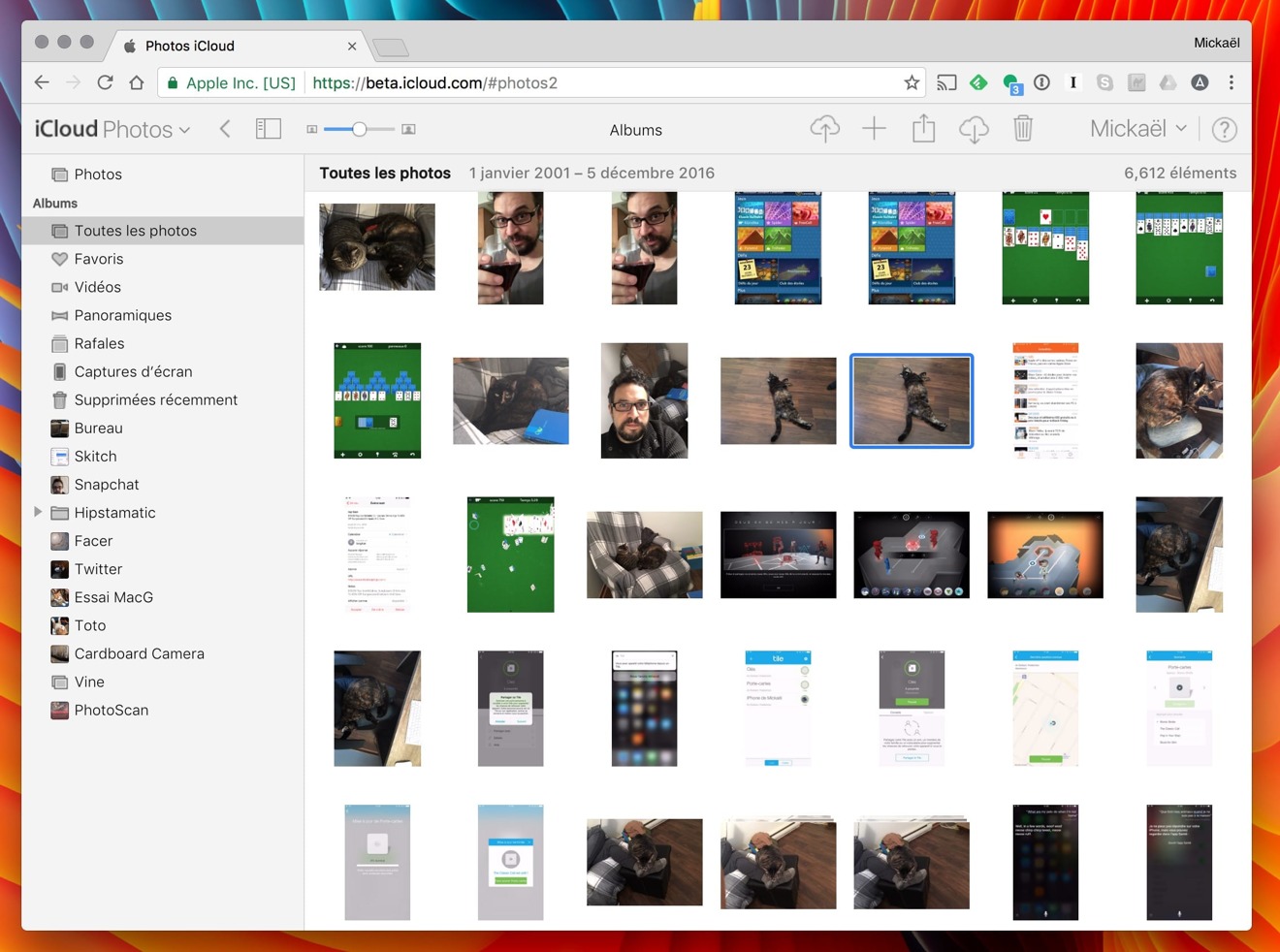 Apple on Thursday officially rolled out a new version of its Photos Web app for iCloud, introducing an interface similar to macOS Sierra.
Central to the new app is a sidebar that makes it easy to switch between albums, although it can be turned off if necessary. When looking at a single picture, the app will now display a carousel at the bottom with every other photo in the associated album.
Also new are several buttons in the upper-right corner, used for adding, deleting, uploading, downloading, and sharing content.
The app's previous incarnation was more cumbersome, relegating albums to a tab bar at the top of the page.
Apple ran a limited test of the new design earlier in December, but it now appears to be the default for all users.