Turkish authorities seeking Apple's help to unlock iPhone 4s found on assassin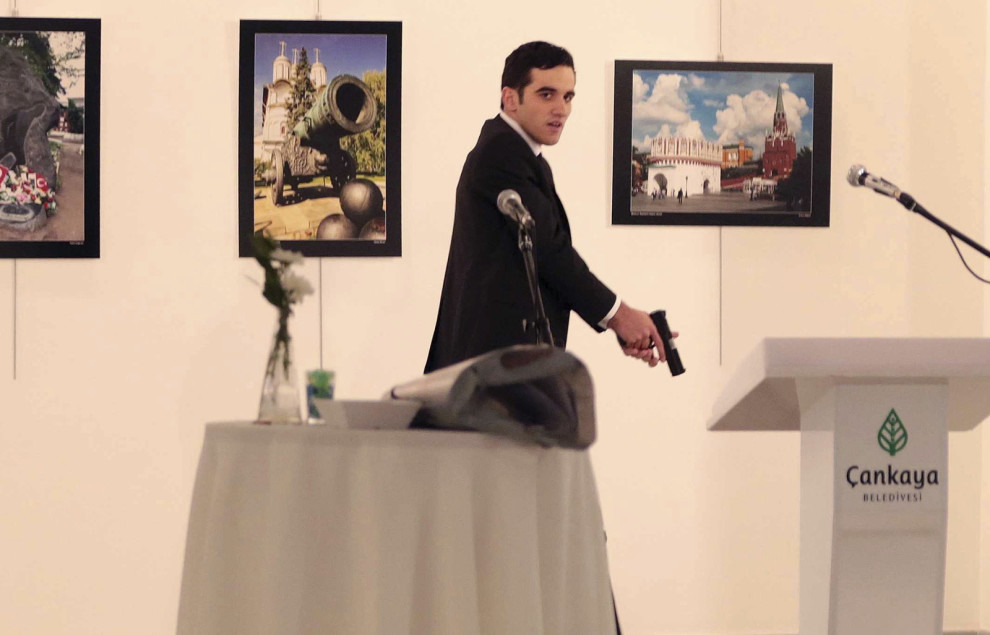 AppleInsider is supported by its audience and may earn commission as an Amazon Associate and affiliate partner on qualifying purchases. These affiliate partnerships do not influence our editorial content.
Following the assassination of the Russian ambassador to Turkey, Apple has reportedly been asked to unlock the shooter's iPhone 4s recovered after the gunfight for more information regarding the man, and insight on his colleagues.
According to MacReports, the iPhone 4s owned by the killer is protected by a four-digit passcode, and will be scavenged for potential co-conspirators to the shooting that garnered international attention, and drew parallels by media to the start of World War I. Reportedly, attempts to penetrate the device have been unsuccessful by local law enforcement.
It is unknown what path Apple will take regarding the request, but given history the company is expected to refuse to help the situation beyond providing whatever resides in any iCloud backup. Also unknown is what version of the iOS the device is running.
Regardless, the Russian government is reportedly sending a technical team to assist with the unlock effort.
The request on the surface is similar to that made by the FBI demanding that Apple assist in penetrating the San Bernardino shooters' county-owned iPhone 5c. Neither phone contains Apple's "secure enclave" which debuted with the iPhone 5s A7 chip.
Ultimately, the FBI obtained the help of a third party at exorbitant cost, thought to be Israeli company Cellebrite, but also rumored to be a vague group of "grey-hat" hackers. No useful data linking the San Bernardino shooters to other suspects or deeper ties to terrorist organizations was discovered.