Apple CEO Tim Cook tours New York Stock Exchange while on vacation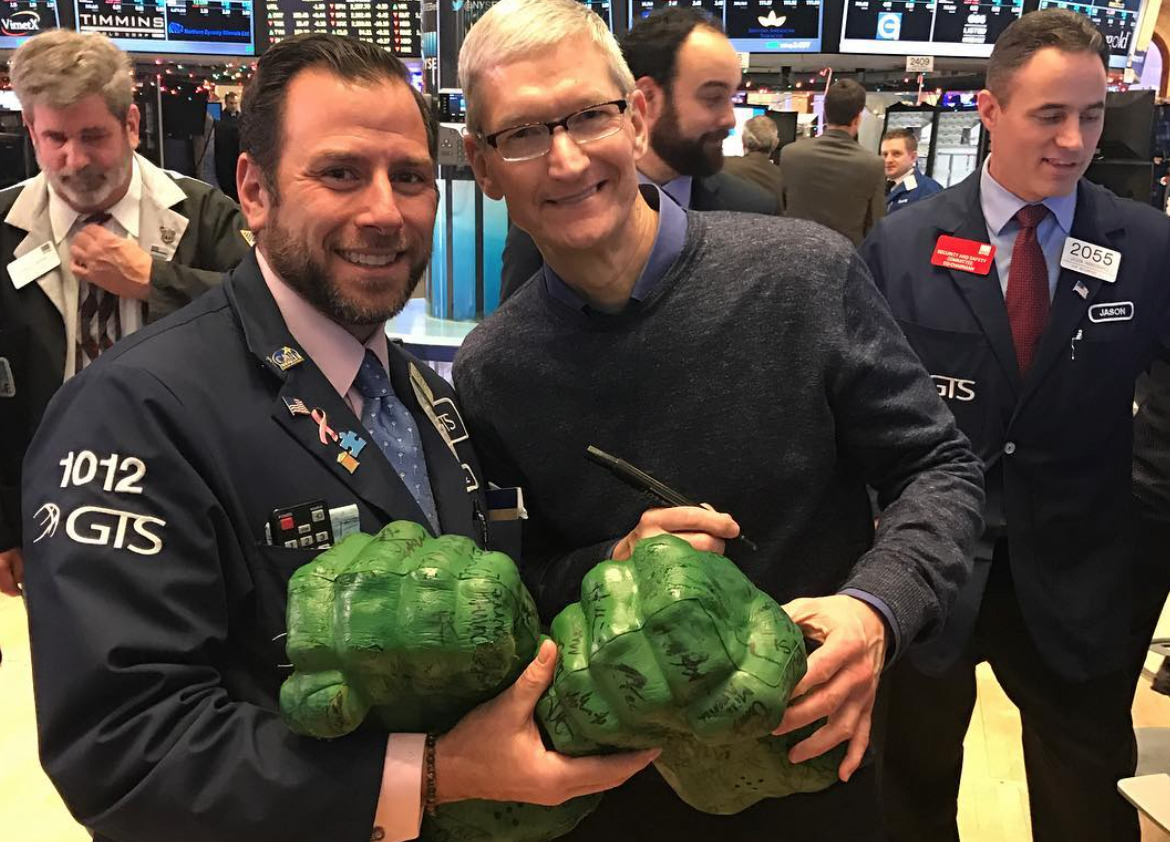 Apple Chief Executive Tim Cook is enjoying the holidays in New York City, as he spent Wednesday morning on the floor of the New York Stock Exchange with his nephew, and even fielded questions about the limited availability of AirPods.
Cook's appearance was highlighted live on CNBC's "Squawk Alley," where reporter Brian Sullivan noted that the Apple CEO was on vacation. Cook also signed the NYSE "Hulk Fist" while in attendance, something of a tradition for celebrities spotted on the trading floor.
Reporters chased Cook, seeking comment about Apple's holiday performance. Cook declined to comment, saying he can't talk about that. But when asked about the availability of AirPods, Cook said his company is doing all it can to improve availability.
"AirPods are a runaway success, and we're making them just as fast as we can," he said.
Cook said he was inspired to visit the NYSE to show his nephew what traders do for a living.
Apple will report the results of its current holiday quarter in late January. Many on Wall Street expect that it will be the company's best quarter ever, bolstered by the iPhone 7 and the launch of new MacBook Pros.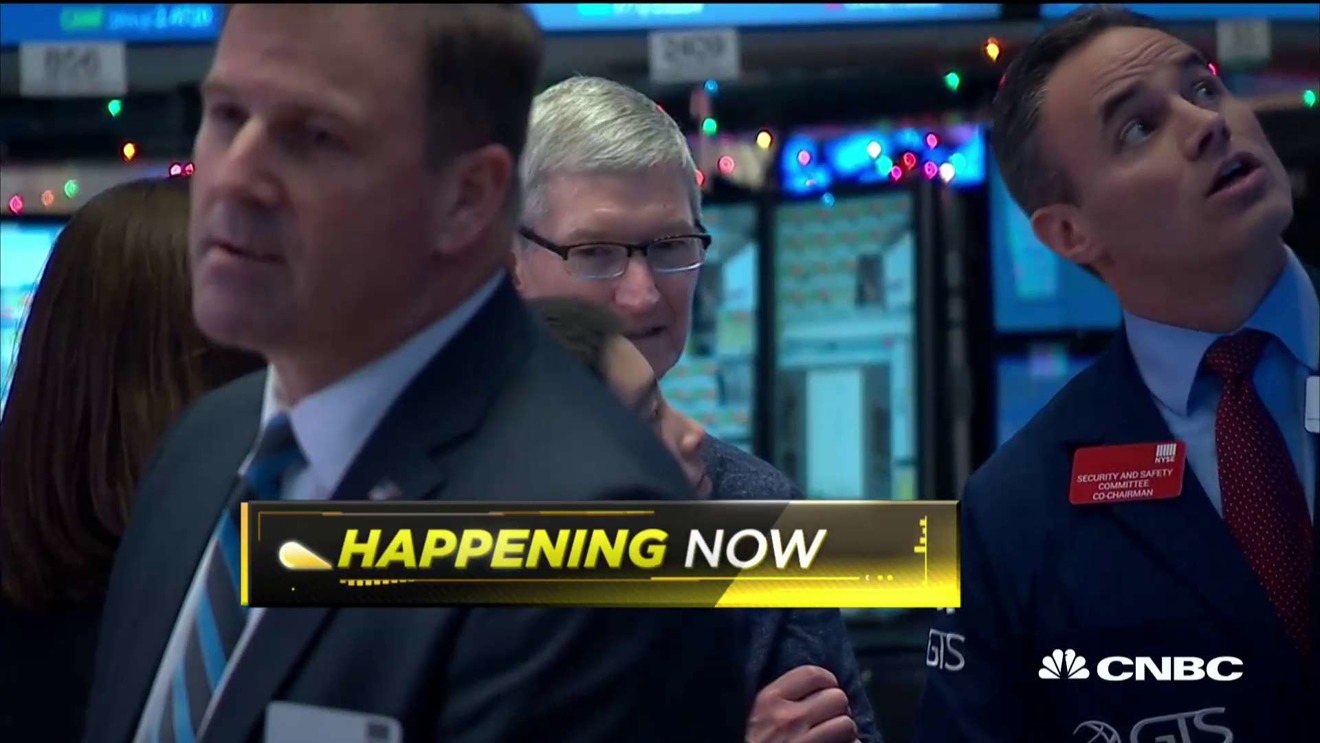 The California-based Apple CEO was also in New York just a few weeks prior, attending a technology summit hosted by president-elect Donald Trump in Manhattan. Though his own views conflict greatly with Trump, Cook said he felt it was important to attend the meeting to have the ear of the incoming president.