Hands on: Duet Display for iPad brings Touch Bar, Apple Pencil to your extended Mac desktop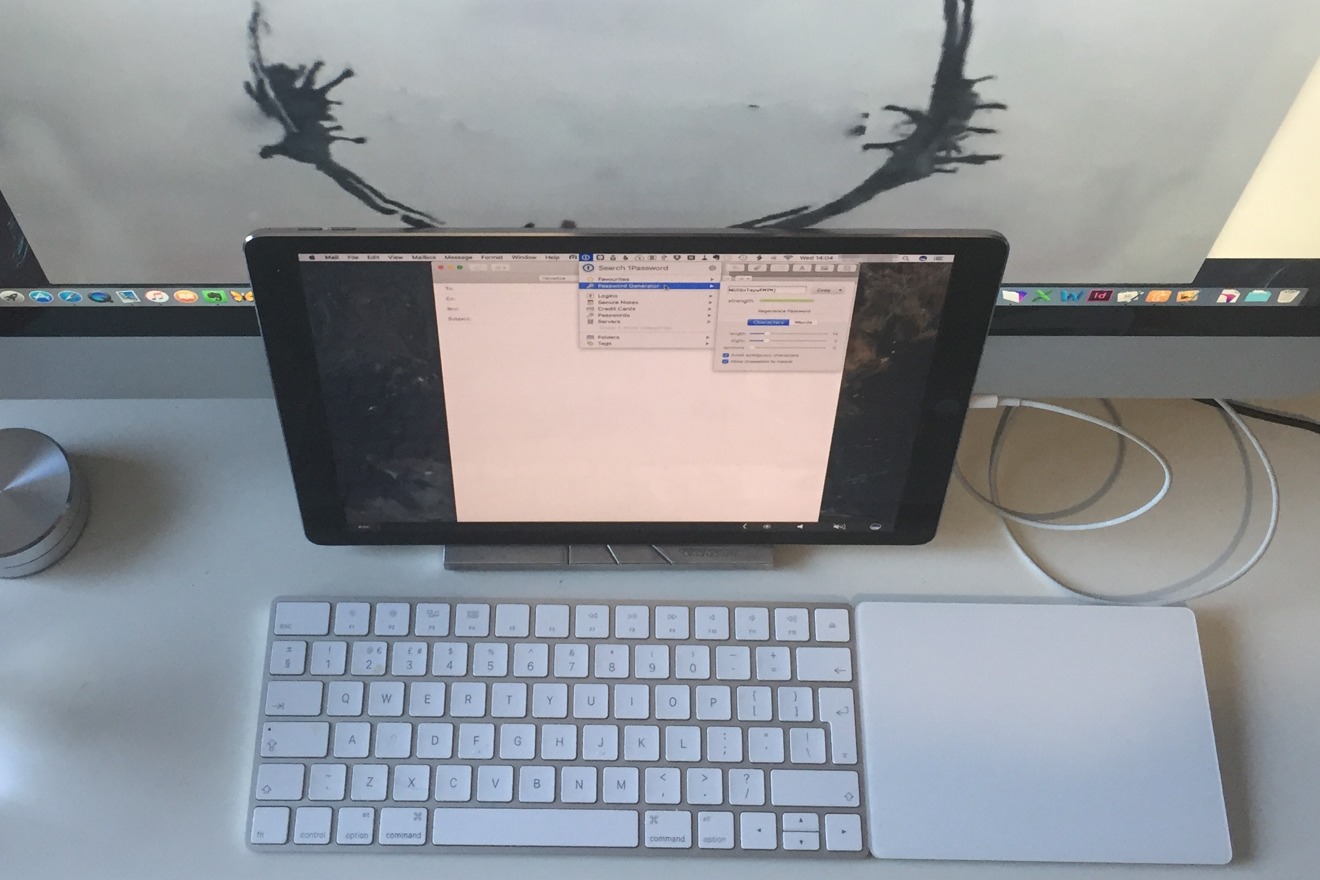 Accelerated multiple-monitor tool Duet Display now brings the MacBook Pro's Touch Bar to an extended screen using an iPad, and optional full Apple Pencil support in macOS. AppleInsider shows you what's been updated in the new version.
Apple's drive for light and portable sometimes means you have to work on a smaller screen than you want. If you've got an iPad, there's a solution in Duet Display. Made by ex-Apple engineers, Duet Display has been a way to do that by making an iPad an extension of an Mac's screen, and its been updated recently.
Duet Display's wired connection has always been quick but this new version 1.3.7 is preposterously fast in regular use.
It will take you less time to setup Duet Display than it will to accept that it isn't really part of your computer's default operating system. Once plugged in via a Lightning cable, your iPad with Duet Display can sit next to your computer precisely as if it is a second monitor.
Position it to either side, as you need, or even underneath the screen, move it around with the Monitors control panel, just like a Mini DisplayPort monitor.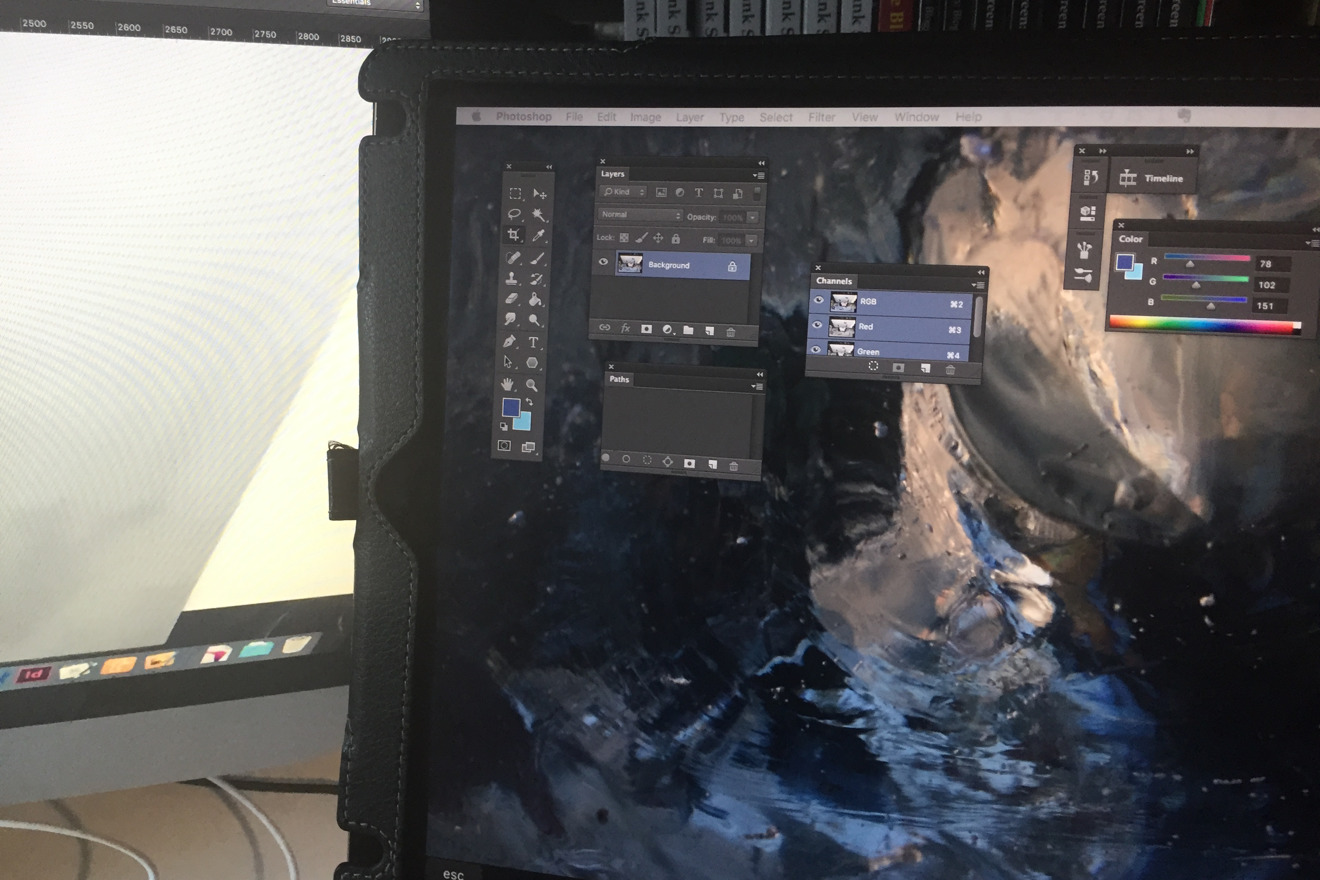 You need a companion Mac app which has also now been updated to version 1.6.3.4. If you're so inclined, there's a Windows one on version 1.4.5.4. After installation of the companion desktop app, to run Duet Display you connect Mac and iPad with a Lightning cable and then start both the iOS and the macOS Sierra companion app.
When you connect to set it up, your Mac screen flickers a few times as Duet works to get the correct resolution on both computer and iPad screens. There's a menubar app that lets you override those resolution settings and to set other options such as how your Mac should regard this extra display.
On an old late-2012 iMac, getting a 12.9-inch iPad Pro to talk to the Mac took around 45 seconds through a Thunderbolt dock, and about 5 to 6 seconds when directly connected. That was consistent each time we tried it across Duet Display's resolution and frequency selections, even when tested on a 2016 MacBook Pro, so Duet Display is not really built to be continually connected and disconnected.
You can still press the iPad's home button and go to other iOS apps while it's connected, though, and Duet Display will work it out when you get back in far less time than the original connection.
Macs have always handled multiple monitors very well. With Duet Display or any other external screen, you can choose to have your Mac's display mirrored. Much more usefully, you can use it to literally extend the Mac's display.
Connect your iPad with Duet Display running and you can drag a window from your Mac's screen over onto the iPad. You can use it to store palettes from apps like Photoshop or Pixelmator. Slide your email or To Do app over to it.
This extra real estate is the primary reason to buy Duet Display. Perhaps if you're teaching someone how to use certain software it might be useful to mirror your screen.
You're unlikely to use it for presentations, though, as the iPad must remain connected via a Lightning cable and even short, quality ones can cost too much. If you're a big presenter, get an Apple TV and use AirPlay, and use that instead.
Nonetheless, any time when you need to see more information at once or it will just help your productivity to be able to glance over at some detail, you will benefit from having Duet Display.
For instance, If you're the sort who likes to tweet about films while you're watching them - the most common such tweet being "What did I just miss?" - then this is also for you.
Does your workplace use Slack? Toss that over on to the iPad, and work on your main screen, unfettered. Got a home server? Use an old iPad as a small touchscreen to interface with iTunes instead of running it headless and using screen sharing to control.
Duet Display is probably at its best when you are working in one single, heavyweight application. You can drag app windows and controls over to your connected iPad screen. However, you can only be certain of actually seeing the ones belonging to the current app.
There's no obvious way to predict which pairs or collections of apps will play nice. Generally speaking, apps that espouse multiple-monitor support as a selling point should be fine.
We don't recommend gaming through Duet Display. However, windowed or full-screen movies play fine on our test rigs, which included a 2012 27-inch i5 iMac, a 2012 quad-core i7 Mac mini, a 2012 i7 Retina MacBook Pro, and a 2016 i7 Retina MacBook Pro.
The makers do note that Adobe software has some problems, though we didn't see any — but inconsistent behavior from Adobe applications with third-party utilities should surprise nobody. What you can be certain of, is that any one app you're using can spread out across your Mac and iPad screens.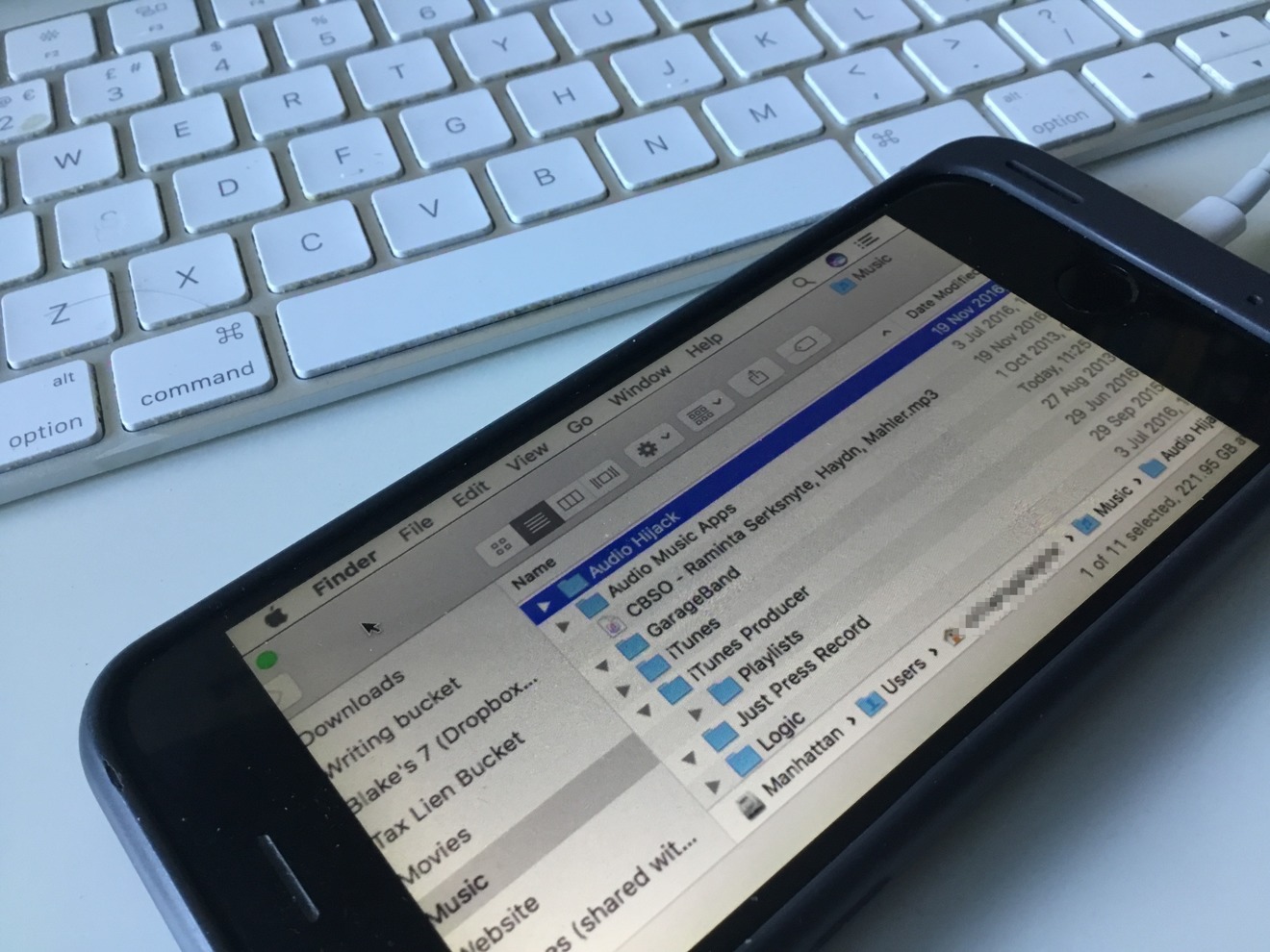 It doesn't have to be an iPad: You can connect your iPhone to Duet Display and have it be your Mac screen's extension. It's less useful because certain windows like image tools are arguably too small, but you can do it. What you can't do is connect more than one iOS device to your Mac at a time, though the makers say they're considering this for the future.
This convenience of a second display that you connect only when you need it has been true and enjoyed since the app first launched toward the end of 2014. Once it's running and you're dragging windows around, the new version 1.3.7 for iOS feels faster than before. That's a boon rather than a needed improvement, though — it has always been fast enough, and faster than some wireless options that we'll be examining in coming days.
Nonetheless, the snappy feel of it would be reason enough to upgrade, particularly as this version is free to existing users.
Like the late-night hucksters used to say, there's more. Assuming you're running macOS Sierra, you can elect to have Apple's Touch Bar on your iPad.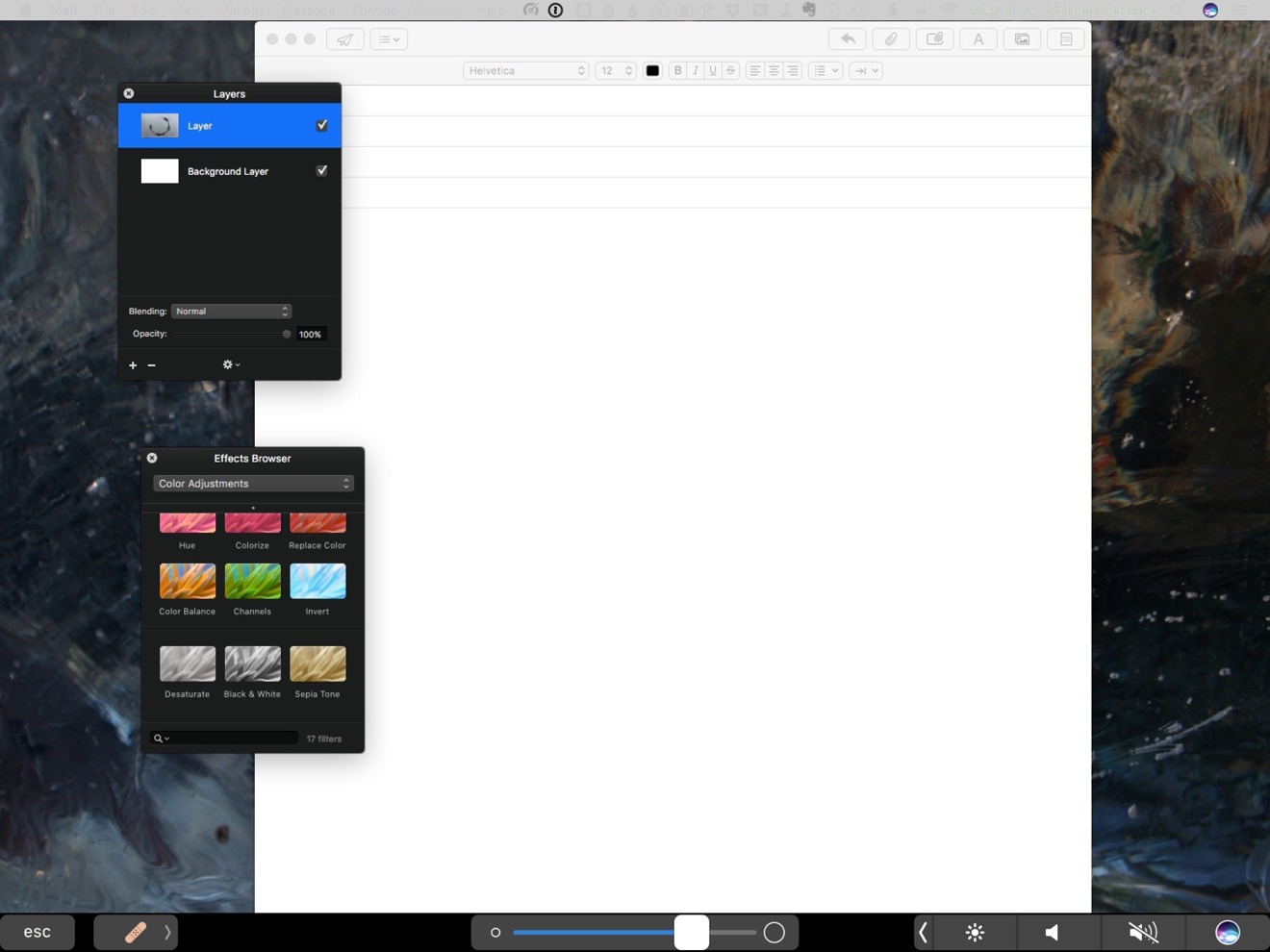 The addition will be of less use to you if you have a MacBook Pro with an actual Touch Bar. Try as we might, there's just no good way we found position an iPad so that it's as convenient as the real thing. Yet, if you are using it for palettes or as a video scrubber on the iPad screen, the Touch Bar display is just another form of those.
Using this new version of the app and also paying an annual $20 subscription gets you another significant benefit. Duet Pro, as the subscription is called, is specifically for making your connected iPad also become a drawing tablet for your Mac. It's how to use your Apple Pencil on your Mac.
While the Apple Pencil can be used with Duet Display's base application without the subscription, and so can your finger, the $99 peripheral functions as little more than a dumb $1 stylus without the add-on. The yearly add-on brings palm rejection, and pressure sensitivity for both macOS and Windows.
We feel that while there is a very slight amount of input lag as compared to using the Apple Pencil natively within iOS or using a very expensive Wacom tablet, the functionality is still far better than most other options.
Artists we've spoken to and let fiddle with our hardware don't find the lag to be a deal-breaker, prefer the Apple Pencil in Duet Display to some of the lower-end Wacom offerings, and vastly prefer it to a drawing tablet with no display.
The iOS requirement eliminates the original iPad, which is stuck on iOS 5, from using the Duet Display. However, tests even on the iPad 2 and 3 with the old 30-pin connector were smooth.
Caveat emptor: recently a very similarly named app with the same icon, same description, and same links to websites but different developer, has appeared on the App Store to capitalize on the press surrounding the update. AppleInsider's link is to the genuine article.