Apple filing shows initial stab at AirPods with magnetic hooks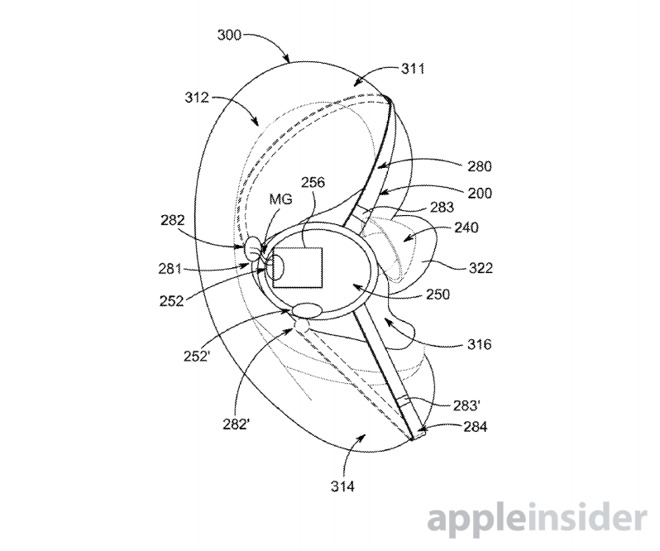 AppleInsider may earn an affiliate commission on purchases made through links on our site.
An Apple patent application published on Thursday may hint at an abandoned AirPods design that aimed to keep the earbuds more firmly in place.
The patent describes a series of hooks that would not only attach around the ear but magnetically attract each other from opposite sides of the ear wall, preventing earbuds from falling out. Apple first submitted the idea in June.
It's not certain if the concept was born with the AirPods in mind — one diagram shows a conventional wired set of earbuds — but Apple's filing does mention wireless antenna assemblies.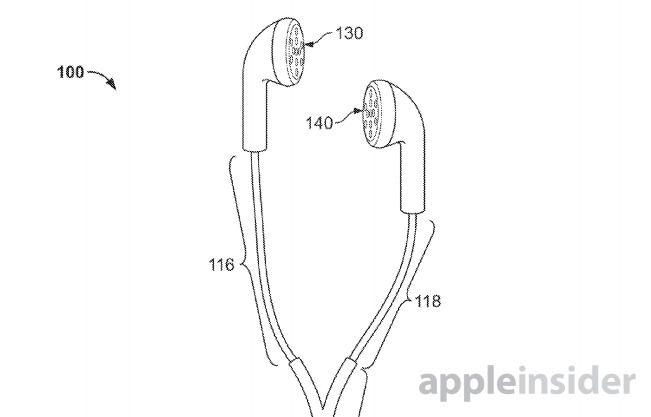 Keeping AirPods in the ear has been a key concern of prospective buyers, though most initial tests suggest they are unlikely to fall out without a wire attached. Some third-party accessory makers are even selling add-on cables that keep them physically connected.
Conceivably, Apple may have decided against hooks for aesthetic reasons, simpler use, and/or making charging easier. In their final design the AirPods are charged by inserting them into a small battery case — something that wouldn't have worked with hooks in the way.
The company does use hooks in its Powerbeats line, but those are more consciously fitness-focused and originated prior to Apple's takeover of Beats in 2014.