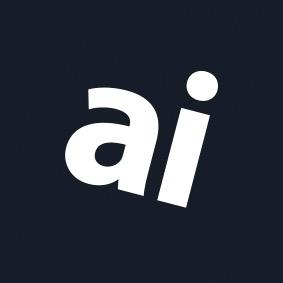 Why you can trust AppleInsider
Review: Powerbeats3 with Apple W1 chip are the most reliable Bluetooth headphones we've ever used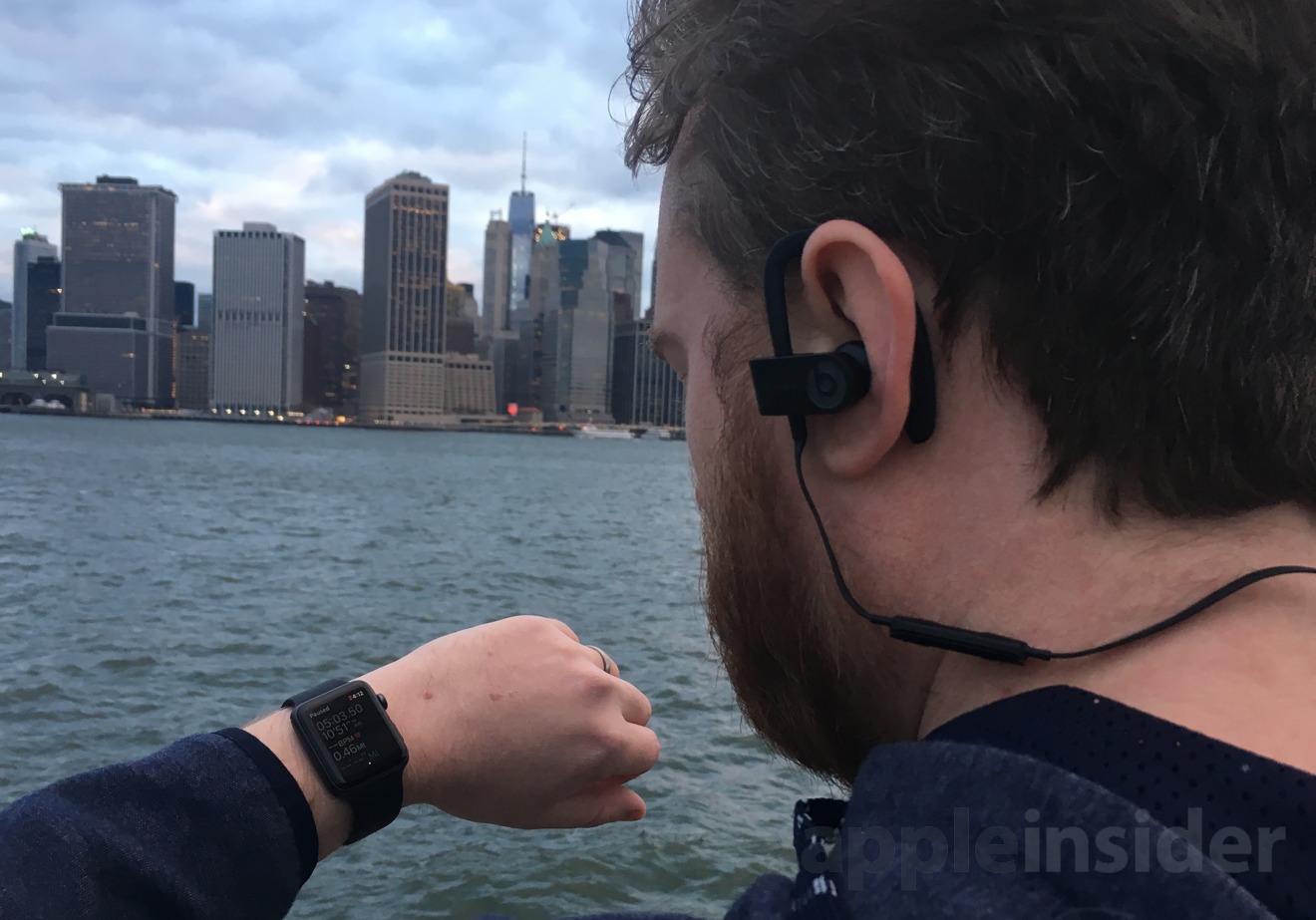 Apple Powerbeats3
4.5 / 5
---
Bluetooth audio — ?especially when exercising — ?has always been "good enough,"has always been "good enough," but never great. Apple's W1 chip in its latest headphones lineup changes that, and the proprietary wireless technology steals the show in its new sports-focused Powerbeats3 headphones.
Priced at $199.95, the Powerbeats3 Wireless are one of the more expensive pairs of activity-focused headphones on the market. The external design is largely identical to its predecessor, with a bendable around-the-ear clip for secure fit, and an in-ear portion to hear the audio.
We'd categorize the fit and comfort of the Powerbeats3 as good but not great, with obvious areas for improvement.
The real star here, though, is Apple's new W1 Bluetooth chip, which offers a number of benefits, including dead-simple pairing, a whopping 12 hours of battery life, and the most rock-solid, reliable Bluetooth connection we have ever seen in a pair of wireless headphones.
Design and sound
If you've used the previous Powerbeats2, Apple's new Powerbeats3 won't seem much different. They come in black, white, red, yellow and blue, and remain sweat and rain resistant, though not fully waterproof.
To keep the headphones in place, the Powerbeats are designed with an around-the-ear clip. It is permanently affixed, but the base of it can be bent, helping to size it to the wearer's liking.
The Powerbeats 3 are exceptionally comfortable and produced no strain or irritation on our ears even during extended workouts.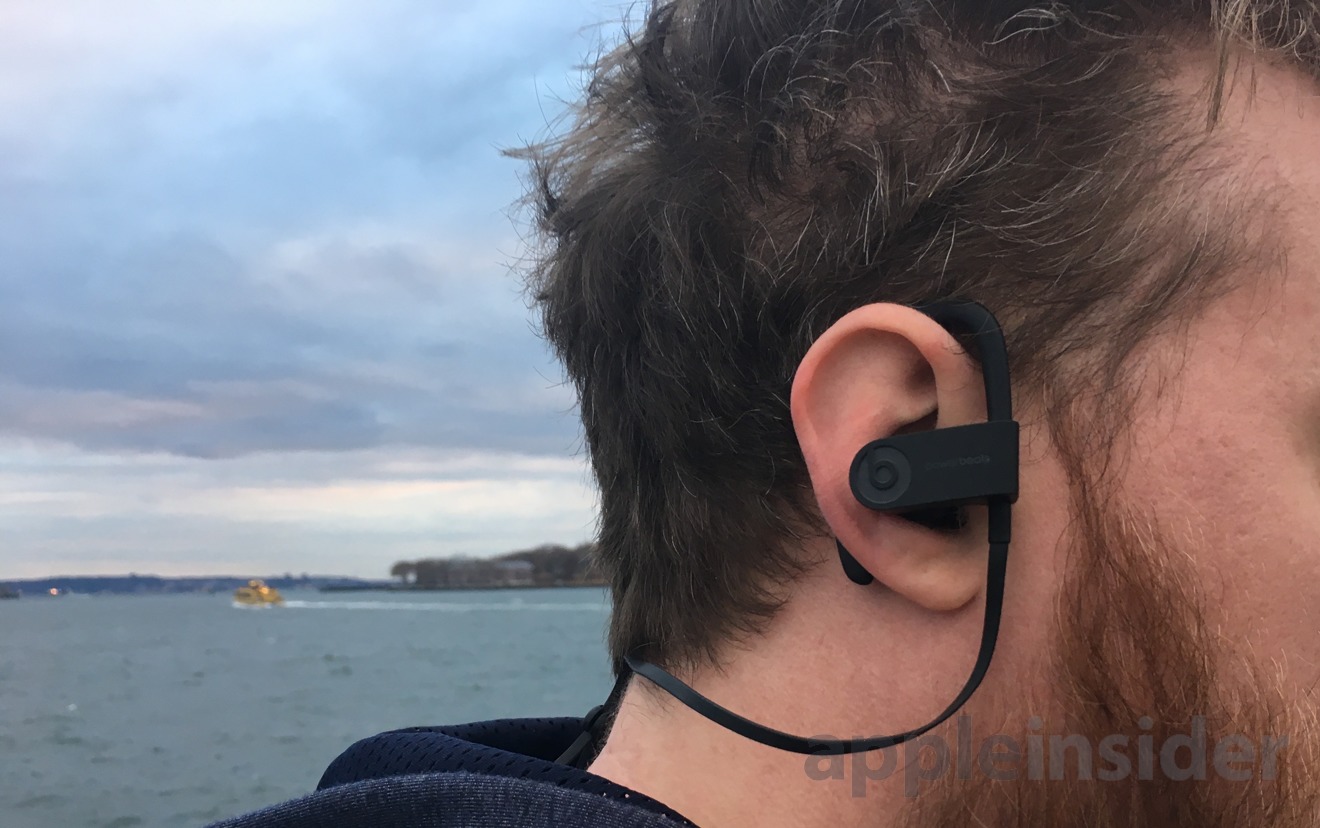 Apple also includes a series of swappable rubber earpiece nubs — four in all — in the box for customizable sizing options. These allow users to find one that provides a better seal in their own ears.
While we found them to be comfortable, we did find a few flaws in the design of the Powerbeats3.
In our tests, the in-ear nub offered the best seal — and also the best sound — when the Powerbeats3 were rotated slightly backwards resting on our ears. At their default size, the around-the-ear clips had a tendency to move slightly when exercising, especially while running. Bending them into place for a more snug fit to the wearer's liking should address this for most.
However, the cord that connects the two earpieces can tug them out of place, significantly affecting sound quality. The Powerbeats3 have a thin, flat cord that connects the two pieces, and the cable is routed through a round, adjustable clip that allows the slack to be reduced, resulting in less snag.
As we tested the Powerbeats3, we kept adjusting the cable shortener in hopes of finding the right length. Too short and the headphones would be pulled in one direction while moving, while too long and the cable snagged on the runner's sweater while running outside.
For comparison, our previous workout headphones were the Plantronics Backbeat Fit, a $130 pair of Bluetooth headphones that featured a more solid, but flexible rubber piece that wraps around the back of the head. Though soft, the Backbeat Fit rubber piece is stiff enough that it was less likely to get in the way and snag on our clothes.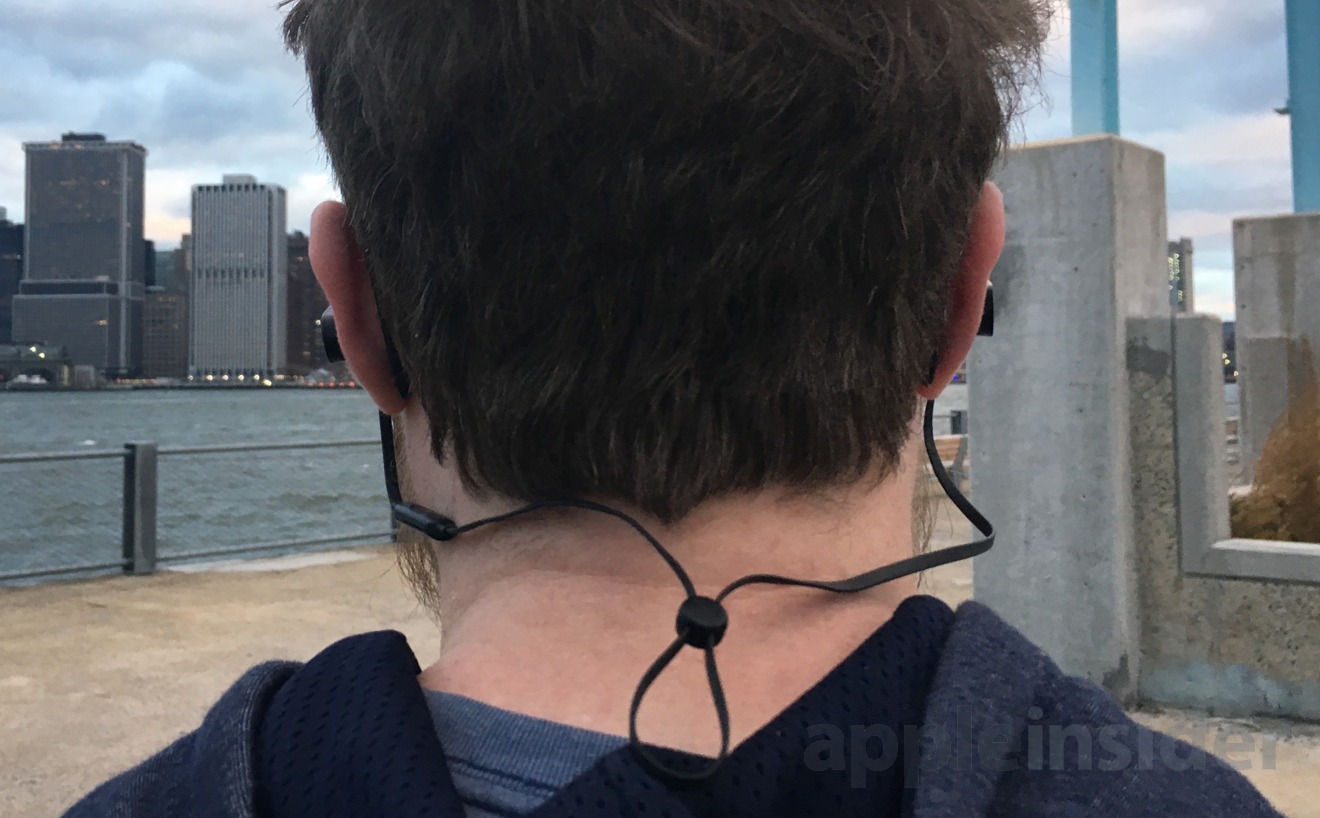 Considering Apple's forthcoming (and cheaper) AirPods achieve a completely wireless design, with separate left and right earpieces — all in a smaller in-ear form factor — we can't help but feel that the next generation of Powerbeats would be better suited to ditch the connecting cable entirely.
Beyond that, we don't have any other issues with the design of the Powerbeats3.
When the proper seal is made in your ears, they're some of the best sounding workout earbuds we've used. Plenty loud, and with enough range and detail, you'll be satisfied even while running in a noisy neighborhood. But if a proper seal is lost, the sound becomes washed out and noticeably lacking in range.
Also, when snugly fit in our ears and used at a reasonable volume, we still felt comfortable and safe using the Powerbeats3 outdoors around traffic. Runners should pick the earbud tip that's best for them, finding a balance between sound and safety.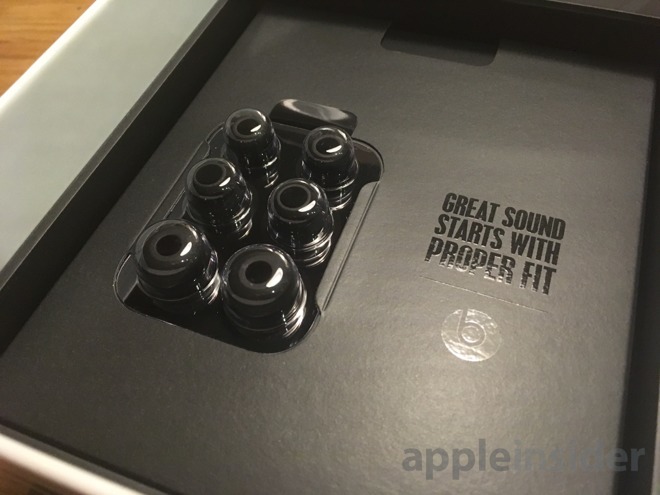 The Powerbeats3 are portable enough to be pocketed and carried with a convenient rubberized carrying pouch. The left earpiece includes a micro USB port for recharging, while the left side of the connecting cable has standard volume and playback controls, which can also be used to invoke Siri on a connected iOS device.
The left earpiece also includes a button on top for power-on and pairing. And both earpieces feature forward-facing microphones for Siri and phone calls.
Apple's W1 chip: Pairing
The biggest changes to the Powerbeats lineup come on the inside, and are specifically associated with Apple's new W1 chip. In fact, the custom W1 Bluetooth chip is really at the center of everything that makes the Powerbeats3 so great.
For starters, pairing. It's about as dead simple as you can imagine.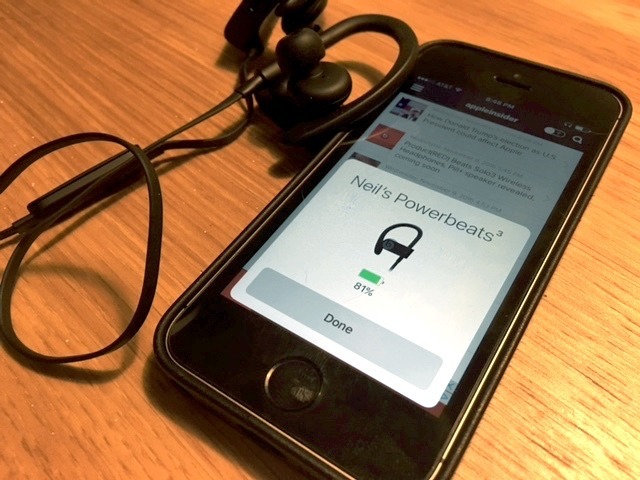 Power on your new Powerbeats3 and place them near an iPhone, and you'll be met with prompt asking if you want to pair them. Accept, and that's it. You're done.
Apple has gone a step further and tied the pairing data to a user's iCloud account. This means you won't need to un-pair and re-pair the headphones every time you want to switch devices.
In our use case, sometimes we go to the gym with an iPhone, but we prefer running with just an Apple Watch Series 2 with GPS. With our previous headphones, we'd have to go through the laborious process of placing the headphones into pairing mode and reconnecting them to the desired device each time.
With the Powerbeats3, that's now a thing of the past. Simply select the headphones via Control Center on an iPhone or iPad, or the Bluetooth pairing menu on a Mac, and the headphones will then connect without any additional prompts needed.
It's even simpler when switching between an iPhone and an Apple Watch: Pause or stop music on your iPhone, and then select natively stored music on the Apple Watch to start playing, and it will work with your paired Powerbeats3.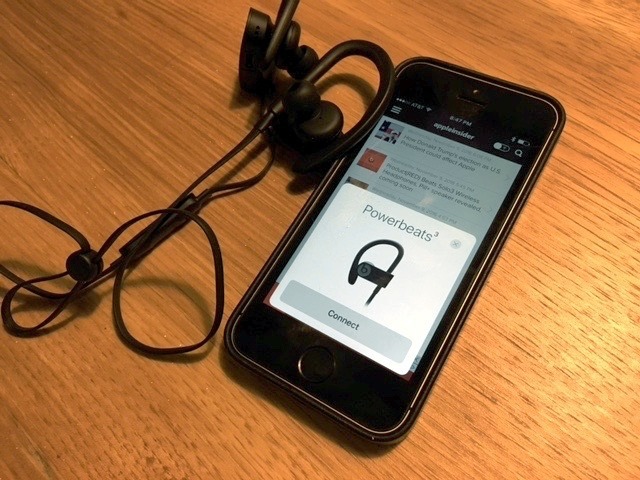 If you're a runner or athlete who uses one pair of headphones with your iPhone and your Apple Watch, Apple's W1 chip is essential. After a few weeks of use, we cannot see ourselves going back to traditional Bluetooth headphones.
The Powerbeats3 also play nicely with non-Apple devices, like Android headsets, though you won't gain the same seamless switching capabilities. For those devices, the pairing process is the same as it has always been: Hold the power button for five seconds to enter pairing mode, then connect.
Apple's W1 chip: Connectivity
In our experience, Bluetooth connections have always been spotty. It hasn't really mattered what device we were using to stream audio, or to receive it.
In certain conditions, Bluetooth works better than others. For example, a stationary Bluetooth speaker with a nearby iPhone is more likely to have a steady connection.
Throw in variables, though — like running outside in a populous city, or connecting to wireless headphones on a crowded, moving train — and connectivity becomes a problem.
Previously, running with an Apple Watch and the Plantronics Backbeat Fit, we'd have good days and bad ones. It was never clear whether it was wireless interference, or the weather, or any other random atmospheric conditions. There would be jogs with just a few drop-outs, and others where the connection was so unreliable that we would turn off our headphones out of frustration.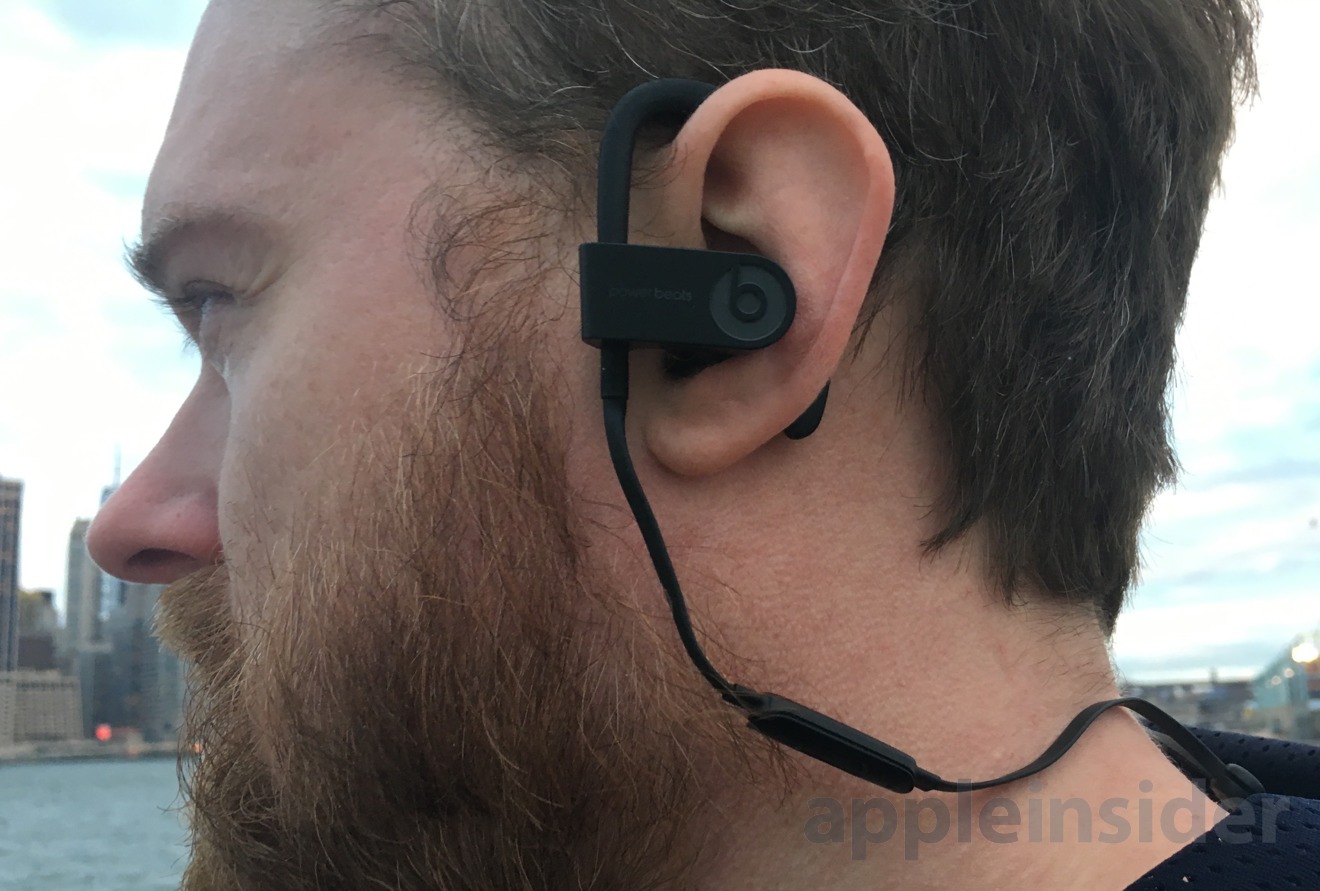 The same can be said for every other pair of Bluetooth headphones we've used. Our Philips noise-canceling on-ear pair work fine around the house, but take them on a crowded subway with hundreds of other phones nearby and the drop-outs become common.
All of those problems have been erased by the W1 chip in Apple's Powerbeats3.
No matter where we tested them — out running, sitting at home, on a train — the connection was rock solid.
Seriously: We were not able to get the Powerbeats3 to lose connection once after being paired and connected, as long as our iPhone, Apple Watch, iPad or Mac remained within reasonable range.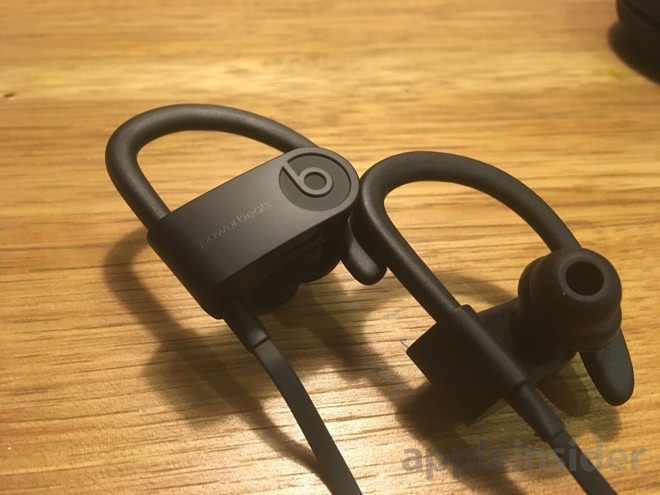 This was especially welcome when running with the new Apple Watch Series 2 with GPS, allowing us to track pace and distance when exercising outside without having an iPhone nearby.
With all other headphones we used with the Apple Watch, there were certain scenarios and situations that would disrupt connectivity. Sometimes it was as simple as just placing our left arm down by our side while resting that would cause the music to cut out temporarily.
We never had that problem happen to us again after switching to the Powerbeats3.
If you've had issues with Bluetooth connectivity and reliability in the past, Apple's W1 chip may be your saving grace. For us, this huge improvement alone is worth the $200.
Apple's W1 chip: Battery life and quick charging
With the W1 chip, the hits just keep coming. Apple says the Powerbeats3 offer up to 12 hours of battery life on a single charge, and our own tests suggest that to be the case.
Over the course of days, we'd knock out multiple 30-plus-minute runs, and still have well more than half of a full charge available.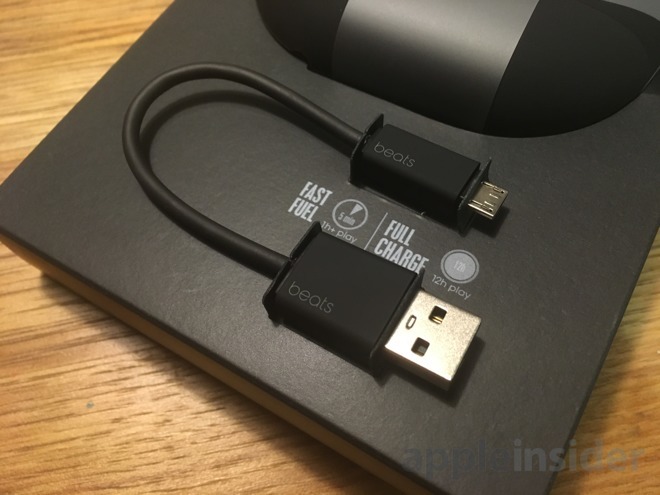 The Powerbeats3 are designed for long workouts, or multiple workouts, or simply full-day regular use. Whatever you intend to throw at them, you'll be hard pressed to find a better balance of battery life and portability in a single package.
Also new to the Powerbeats3 has a quick charge capability Apple has branded "Fast Fuel." Just five minutes of being plugged in will provide one hour of playback.
In the past, we've had a number of occasions where we forgot to charge our headphones after a workout, and paid for that mistake the next day attempting to head out the door to the gym. Yes, Bluetooth headphones are one more thing you need to worry about charging, but the worry is considerably less with long battery life and quick charging capabilities. All thanks to the W1 chip.
Conclusion
At $200, the Powerbeats3 are not exactly an impulse buy. In fact, Apple's own forthcoming AirPods (which also include the W1 chip, as well as a number of other advantages) are $40 cheaper.
Still, the Powerbeats3 are priced at the same entry point as their predecessor when that pair launched. And clearly, with the W1 chip inside, there's a considerable amount more value being offered now.
For some, the advantages of the W1 chip may not be as apparent. Some users may only connect to their iPhone, for example. Or they may not experience regular drop-outs with other Bluetooth headphones.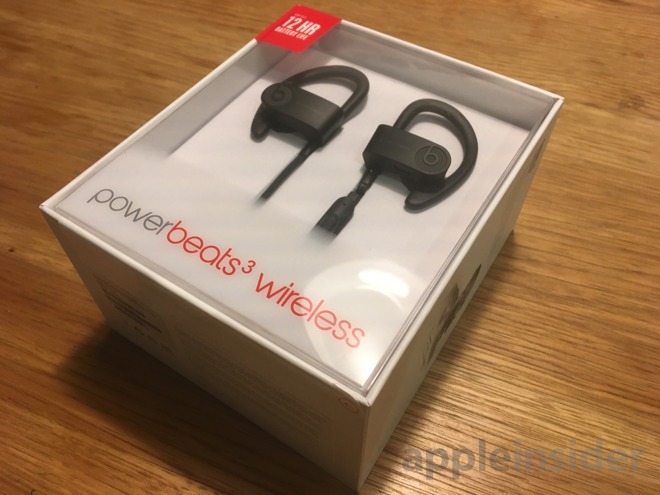 For those users, other, more affordable sport headphones may be the better way to go.
However, athletes who are hooked into the Apple ecosystem — particularly those who own an Apple Watch — should strongly consider the Powerbeats3, even at $200. While the design has room for improvement, and would benefit greatly from entirely wireless earpieces, the tech inside is rock solid.
These are without question the most reliable wireless Bluetooth headphones we've ever tested.
Score: 4.5 out of 5

Where to buy
Apple's Powerbeats3 is available from a variety of retailers, the cheapest right now being Walmart, which is selling the black version for only $177.99. AppleInsider partner B&H Photo is selling all colors for $198.46 with free expedited shipping and no tax outside of New York, while Adorama has stock going for $199.95 with no tax collected outside of NY and NJ.