Intel launches new Kaby Lake chips suited for Apple's MacBook Pro, iMac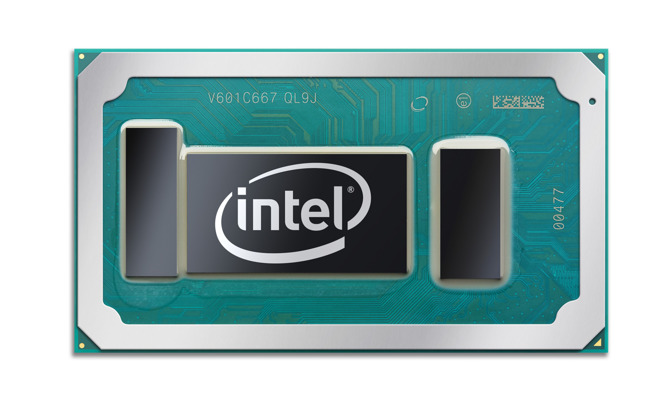 Intel has rounded off its Kaby Lake processor line with new quad- and dual-core high-performance chips for mobile and desktop, with some of the new offerings suitable for a future iMac and Mac Pro refresh, though it's unlikely the just-refreshed MacBook Pro will see Kaby Lake in the short term.
S-series for a possible future iMac and other desktops
The desktop-oriented S-series Core i7-7700K has a clock speed of 4.2 GHz with a peak speed of 4.5 GHz Turbo Boost, with 8 MB of cache, and support for HyperThreading. The Core i7-7700 has speeds of 3.6 GHz, with 4.2 GHz peak, also with 8 MB cache and HyperThreading. The i-7700K has a thermal design profile (TDP) of 95W, with the i7-7700 having only 65W TDP.
Further down the line is the Core i5-7600K, with a 3.8 GHz base speed, and up to 4.2 GHz Turbo Boost. It has 6 MB of L3 cache, but lacks HyperThreading. The Core i5-7600 comes in at of 3.50 GHz core with 4.10 GHz Turbo Boost. The Core i5-7500 has a 3.4 GHz clock speed, with a 3.8 GHz max speed. As with the i7 versions, the i5-7600K requires 95W, with the i5-7600 having a 65W TDP.
All of the new chips include Intel's HD Graphics 630 integrated graphics core, with support for 10-bit (HDR) HEVC and VP9 hardware acceleration.
Apple Chief Executive Tim Cook has recently declared in an internal memo that there were great Mac desktops in the product pipeline. The Kaby Lake S-series would be an obvious inclusion in a new iMac.
E3 Xeon Processor expansion
While Intel has a few E3 Xeon processors utilizing the Kaby Lake architecture already, two more were added to the line on Tuesday.
Both models are quad-core. The higher-end model has a base frequency of 3.1 GHz, with a 4.2 peak speed on a single core. The second model has a 3.0 Ghz base speed, with a single core max speed of 4.0 Ghz.
Both E3 Xeon processors have a 65W TDP.
While the new E3 processors could be used in a new Mac Pro, previous Xeon processors not utilizing the Kaby Lake architecture are better suited for any potential refresh of the three-year-old powerhouse computer.
H-series for laptops
The new H-series processors for high-end desktop replacements have seven processors in the line, none with a TDP greater than 45W.
The i7-7920HQ is the high-end of the line, with a base frequency of 3.1 GHz, and a peak speed of 4.1 GHz. Quad-core processors are available in the line through 2.5 GHz, with a dual-core i3 model at 3.0 GHz.
All of the H-series processors also use the Intel HD 630 integrated graphics chipset. The Iris Pro chipset has not been included in any of the new chips.
With Apple having recently updated the MacBook Pro, an inclusion of new H-series processors any time in the immediate future seems unlikely.
T-series processors
Intel also debuted the T-class Core i7 and Core i5 processors, with lower energy requirements of 35W.
The Core i7-7700T leads the power-efficient line, with 2.90 GHz with 3.8 GHz peak speed, 8 MB L3 cache, and HyperThreading. The Core i5-7600T has a 2.80 GHz core clock, a 3.70 GHz Turbo Boost speed, 6 MB L3 cache, and no HyperThreading. The the Core i5-7500T is a 2.70 GHz processor, and can hit 3.3 GHz.