Downtown Brooklyn Apple store rumored, Fifth Ave cube renovations begin this month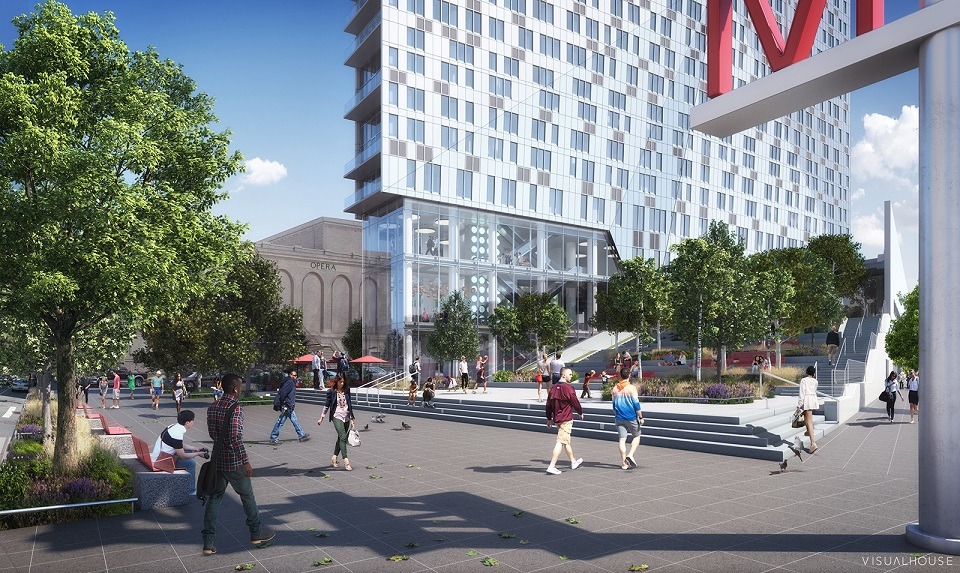 As rumors swirl that Apple is planning a new retail location near Atlantic Terminal and Barclays Center in downtown Brooklyn, the company's iconic Fifth Avenue cube in midtown Manhattan will temporarily relocate as renovations take place.
Apple reportedly signs lease for second Brooklyn store
Late last year, Apple may have signed a 10-year lease for a new retail location in Fort Greene, near downtown Brooklyn, according to sources who spoke with The Real Deal. Specifically, the company is said to have inked an agreement for space at a new building located at 300 Ashland Place.
The location makes sense, as it is just steps away from Atlantic Terminal, Brooklyn's largest transportation hub, serving as a bridge between New York City and residents of Long Island. The spot, formerly known as BAM South, is also near the Barclays Center, where the NBA's Brooklyn Nets and the NHL's New York Islanders play.
Also in the area are the Atlantic Center and Atlantic Terminal shopping malls, home to such major tenants as Best Buy, Target, Old Navy, and even the New York State Department of Motor Vehicles.
The rumors suggest Apple is looking to expand in Brooklyn only months after its first retail store in New York City's most populous borough opened its doors. The first Brooklyn Apple store is located in the neighborhood of Williamsburg, a few miles north of downtown Brooklyn and Fort Greene.
Fifth Avenue cube moving for renovations
Meanwhile Apple's iconic Fifth Avenue store, featuring a striking glass cube entrance to the underground shop, will be temporarily relocating to accommodate for renovations.
Starting this week, Apple posted signs at the Fifth Avenue store announcing that the temporary location will open starting January 20. The announcement was first reported by MacRumors.
Apple's Fifth Avenue store, located next to Central Park in Manhattan, resides at the foot of the General Motors building, at the corner of 59th Street.
The ground floor of that building was previously occupied by FAO Schwarz. Its departure will allow Apple to occupy the space as renovations take place, a move that was first revealed in June of 2015.
The last major change to the Fifth Avenue outlet came in 2011, when Apple replaced the glass cube with a simpler design using fewer but larger panes. The store is Apple's only location that operates 24 hours a day, seven days a week, normally shutting down only in emergencies or in preparation for new products.