Apple celebrates 10 years since Steve Jobs unveiled the first iPhone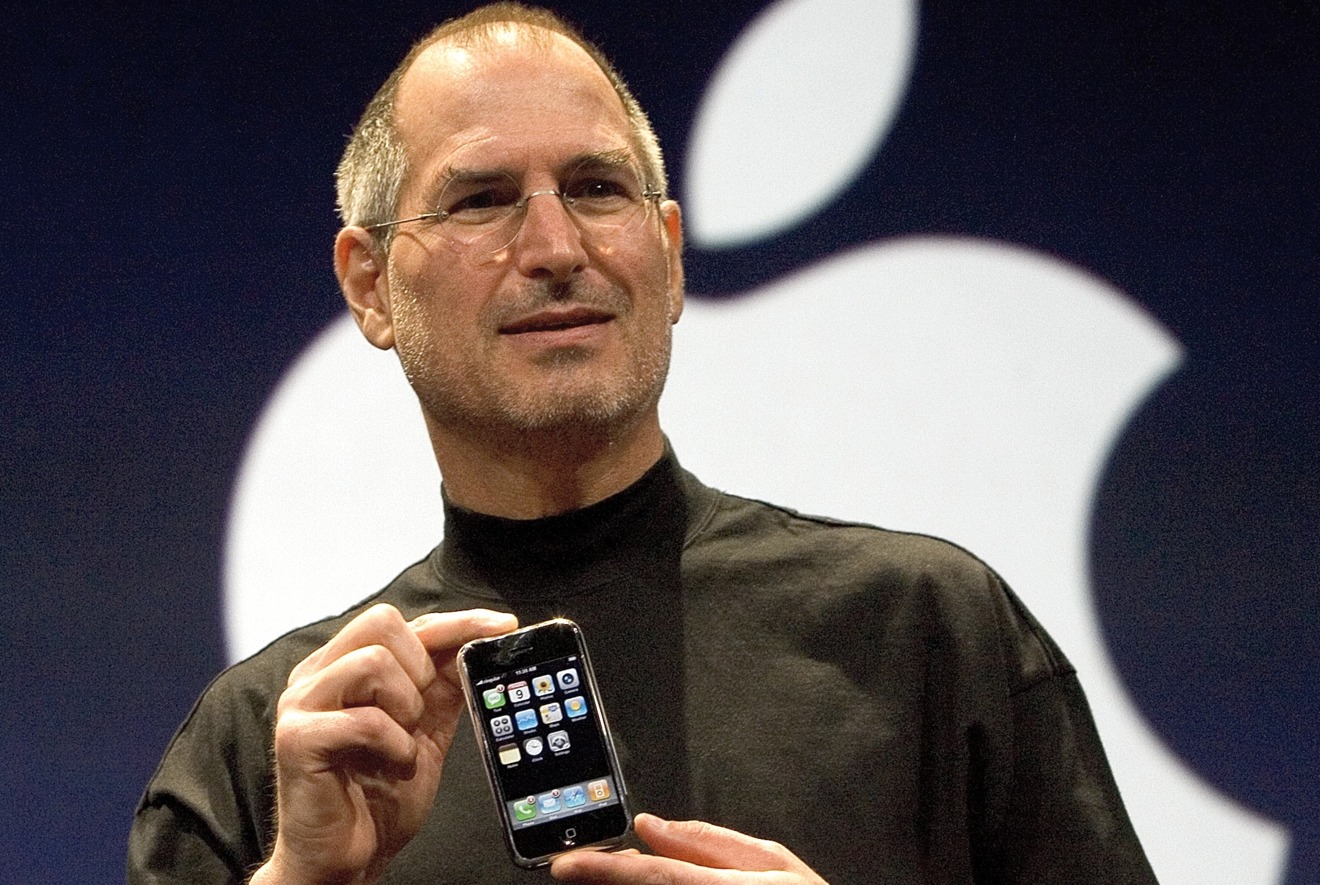 This Monday, Jan. 9, will mark exactly 10 years to the day since the first iPhone was unveiled at the Macworld 2007 expo by Steve Jobs. Apple acknowledged the milestone a day early, on Sunday, with Tim Cook promising: "The best is yet to come."
"iPhone is an essential part of our customers' lives, and today more than ever it is redefining the way we communicate, entertain, work and live," Cook, Apple's CEO, said in a press release. "iPhone set the standard for mobile computing in its first decade and we are just getting started. The best is yet to come."
It was on Tuesday, Jan. 9, 2007 that Jobs touted the iPhone as three game changing products in one: a revolutionary mobile phone, a widescreen iPod, and a breakthrough internet communications device.
Competitors scoffed and initial sales were tepid, but by the time the formula was refined for the iPhone 3G, the iPhone quickly began to take off and ultimately defined the modern era of personal computing. Today, the iPhone is the single most important product in Apple's entire lineup, accounting for well over half of all of the company's revenue, and making Apple the most valuable company in the world.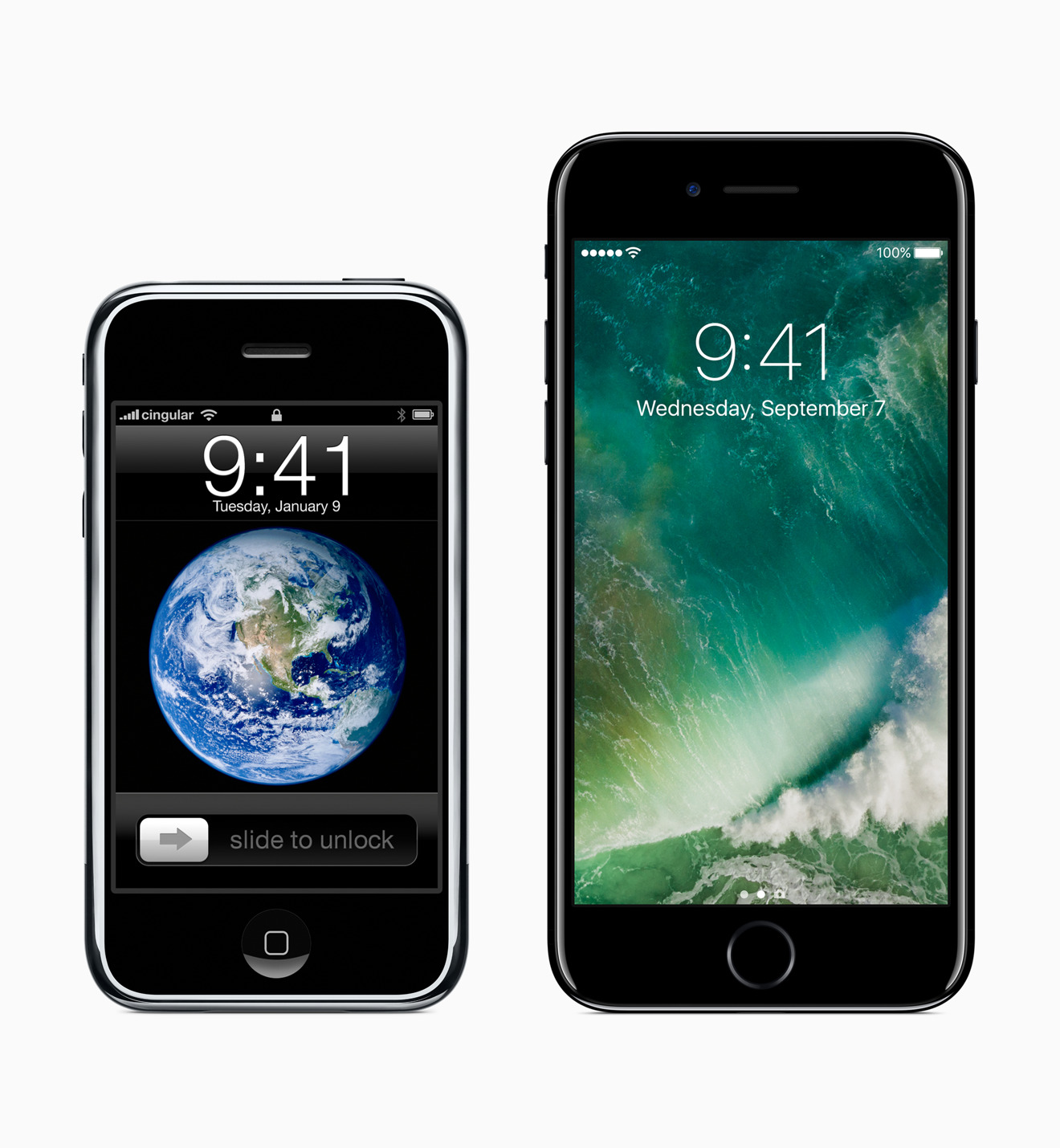 This year, Apple is expected to create a 10th anniversary iPhone — Â which has come to be known colloquially as the "iPhone 8" — Â with a complete redesign that could change the game once again. It's believed that the device will have an edge-to-edge OLED display that could hide components, like Touch ID, the home button, earpiece and FaceTime camera — within or behind the display, presenting users with a true edge-to-edge screen.
Other rumored features of the so-called "iPhone 8" include a glass back, curved screen, wireless charging, and a new 10-nanometer "A11" processor.
New iPhones will have to wait, however, as Apple typically refreshes its flagship handset around September. Until then, the iPhone 7 and iPhone 7 Plus remain the flag-bearers for the world's most popular smartphone model.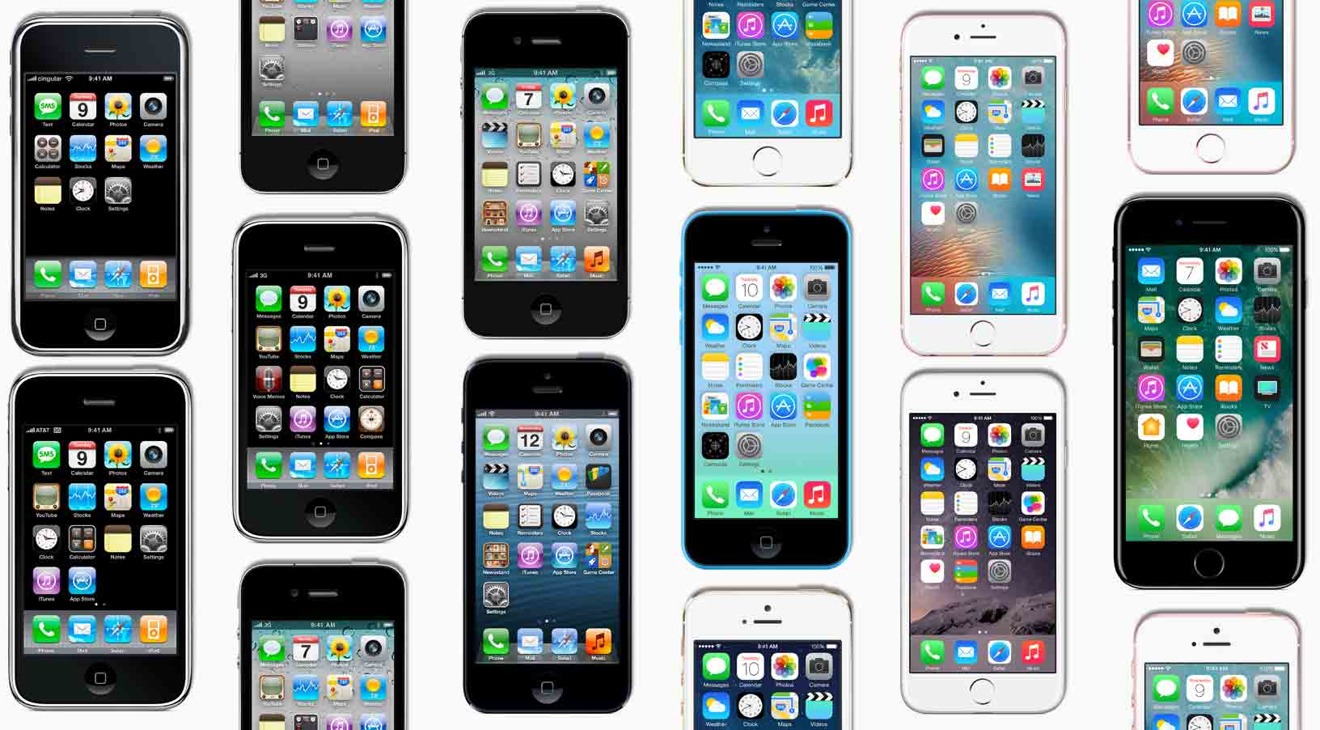 "It is amazing that from the very first iPhone through to today's newest iPhone 7 Plus, it has remained the gold standard by which all other smartphones are judged. For many of us, iPhone has become the most essential device in our lives and we love it," said Philip Schiller, Apple's senior vice president of Worldwide Marketing. "iPhone is how we make voice and FaceTime calls, how we shoot and share Live Photos and 4K videos, how we listen to streaming music, how we use social media, how we play games, how we get directions and find new places, how we pay for things, how we surf the web, do email, manage our contacts and calendars, how we listen to podcasts, watch TV, movies and sports, and how we manage our fitness and health. iPhone has become all of these things and more. And I believe we are just getting started."