Apple's AirPods grabbed 26% of wireless headphone sales after launch, report claims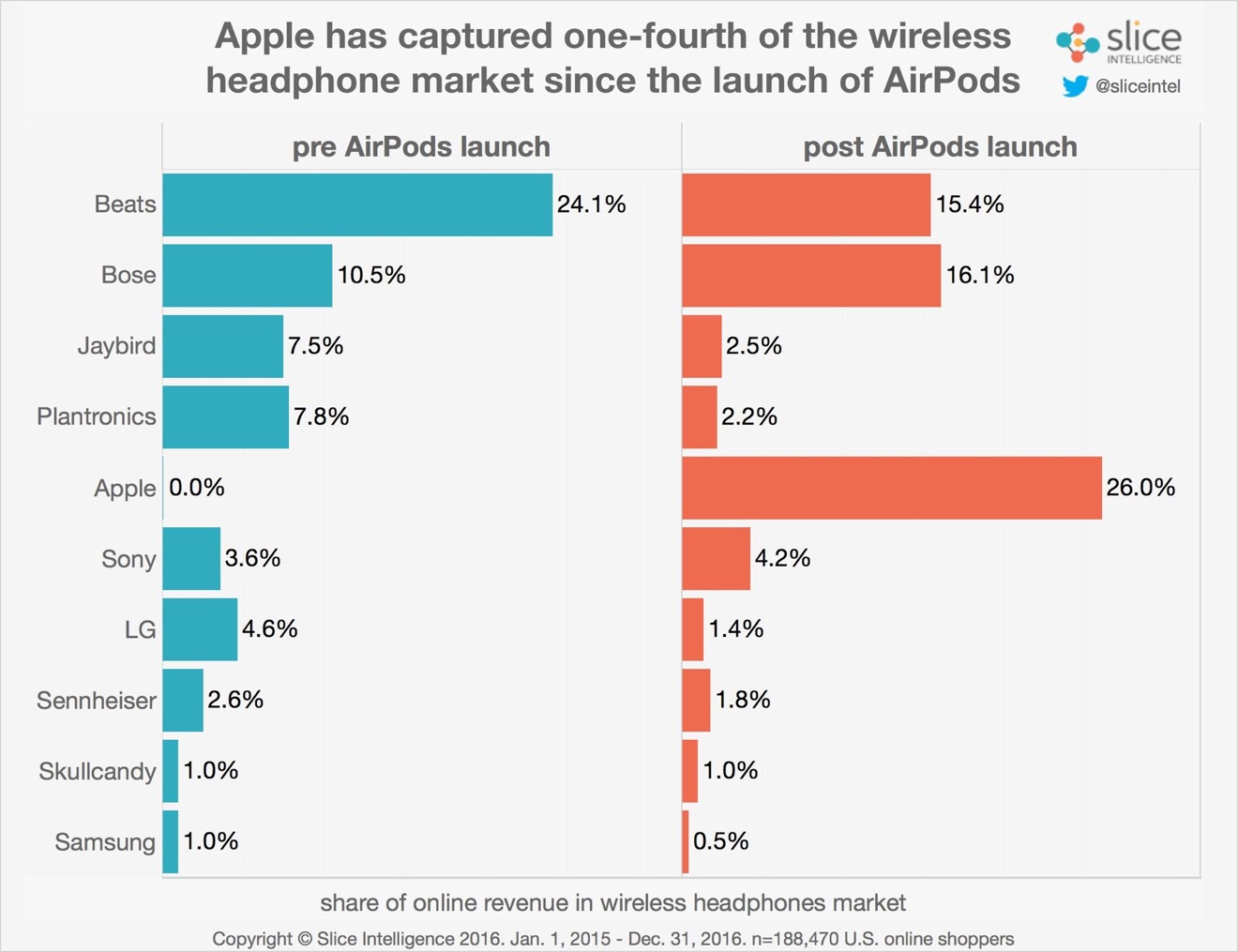 Apple's AirPods have made a sizable impact on the wireless headphone market, according to research from Slice Intelligence, with the audio accessory reportedly capturing more than a quarter of the market.
For the United States alone, the report estimates wireless headphones including AirPods made up 75 percent of online revenue in the entire headphone market in December, up from approximately 50 percent for the same month last year.
Slice suggests that there was a drastic change in terms of market share last month, triggered by the launch of the AirPods. Before the launch on December 13, Beats occupied 24.1 percent of online revenue for wireless headphone sales, according to the report, with Bose following behind with 10.5 percent, then Plantronics and Jaybird with 7.8 percent and 7.45 percent respectively.
For the period after the launch, Apple suddenly became the dominant wireless headphones brand, moving from having no share at all to occupying 26 percent of the market. Revenue derived from Beats wireless headphones dropped down to a 15.4 percent market share during the same time, and though Jaybird and Plantronics dropped down to below 3 percent each, Bose managed to improve its standing to 16.1 percent.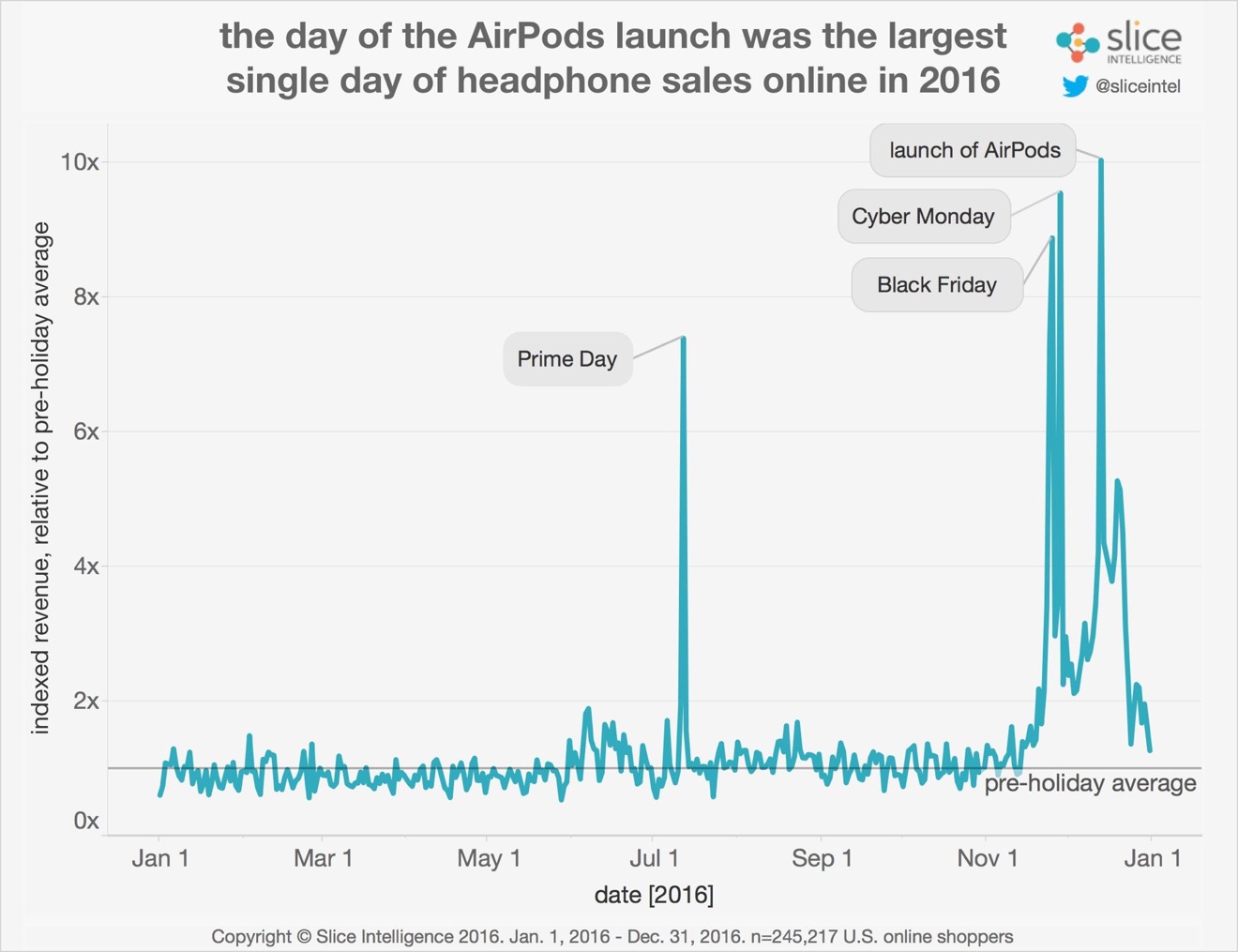 The report also claims the launch day of EarPods turned December 13 into the largest single day for online headphone sales for all of 2016. Spending on headphones on that day was ten times greater than the pre-holiday average for the year, eclipsing sales on other major shopping events, including Black Friday, Cyber Monday, and Amazon's Prime Day.
It is worth noting that the figures come from e-receipts generated by Slice's panel of online shoppers, rather than being compiled from official figures issued by manufacturers or retailers. The data only covers a portion of the United States, with one graph compiled from receipts from over 245,000 online shoppers in the United States, so it serves more as a guideline for sales trends.
This limited data set also suggests that buyers of EarPods tend to be male, making up 85 percent of shoppers polled. When broken down into age groups, it is also suggested that AirPod buyers tend to be younger for males, but female buyers skew towards the "boomer" age group than "millennials" or "Gen X."