Apple AirPods now available to purchase, deliver Dec. 21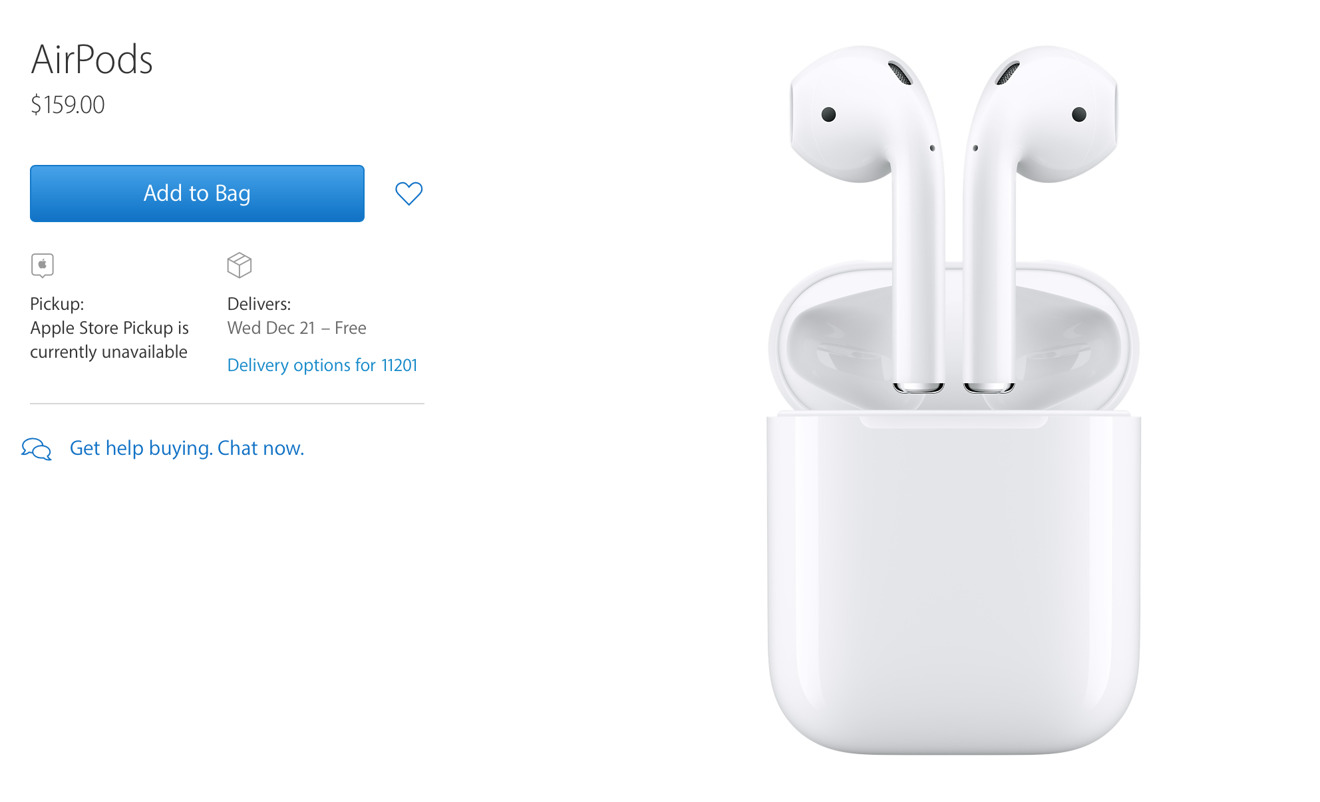 After a series of delays, Apple's long-awaited AirPods are now available to purchase from the company's online store, with the first deliveries scheduled to arrive just days before Christmas.
Customers can now order AirPods from Apple's website for $159, with an advertised delivery date of Dec. 21. Apple Store pickup is not currently available for the forthcoming product.
The arrival comes soon after it was claimed that AirPods were only "days" from launch. The product was first announced alongside the iPhone 7 lineup in September, but missed its originally advertised shipping window.
Sources within Apple corporate told AppleInsider that there was "no way" that the company was going to miss a holiday season release. Additionally, several venues have received pre-release sets for review.
"We're ready to go any time," one AppleInsider retail source said. "We've got a few pairs for customer demonstration that we're just waiting on the word to start with."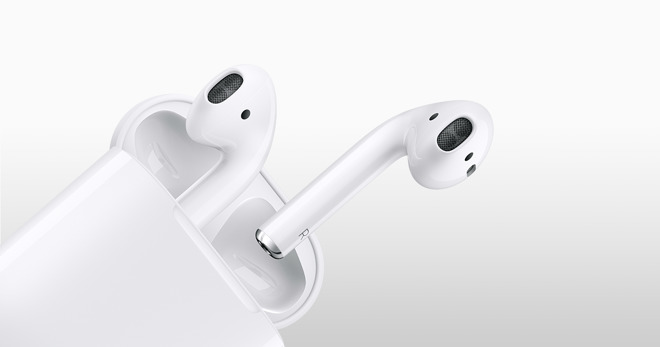 Last week, one report claimed Apple may be having trouble syncing audio between the wireless left and right earpieces of the AirPods. But other reports from early review units suggested there were no such syncing issues.
Unlike with most headphones, Apple's AirPods are completely wireless, with each earpiece unattached to the other. The product — which also features Apple's proprietary W1 chip for more robust Bluetooth audio connections and easy iCloud-based pairing — was originally scheduled to launch in October.
The AirPods, however, feature unique technology that goes beyond the W1. The wireless earbuds are also set to include beam-forming microphones, accelerometers, infrared sensors, and a small charging and carrying case that will provide more power on the go, as well as the mechanism to sync with an iPhone.