First look: Apple's Powerbeats 3 Bluetooth headphones with W1 chip and 12-hour battery life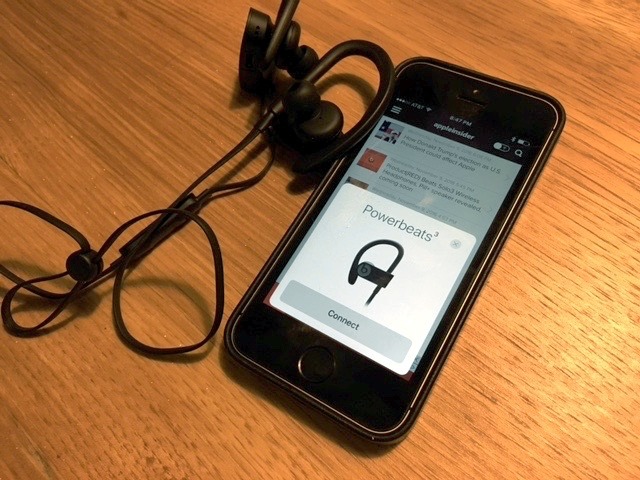 AppleInsider may earn an affiliate commission on purchases made through links on our site.
After being announced at Apple's iPhone 7 event in September, the company's lightweight Powerbeats3 on-ear headphones, featuring the proprietary W1 chip for superior wireless connectivity, are now beginning to trickle out into the hands of consumers. AppleInsider offers a first look.
The $199.95 Powerbeats3 Wireless earbuds can now be found on some Apple store shelves, albeit in extremely limited quantity and selling out rather quickly, based on AppleInsider's checks. The Bluetooth headphones come in a total of five colors: white, yellow, blue, black, and red.
The basic form and function of the new Powerbeats is similar to its predecessor, though the coloring has been tweaked to remove an inside strip that appeared on the earpiece of the Powerbeats2 model.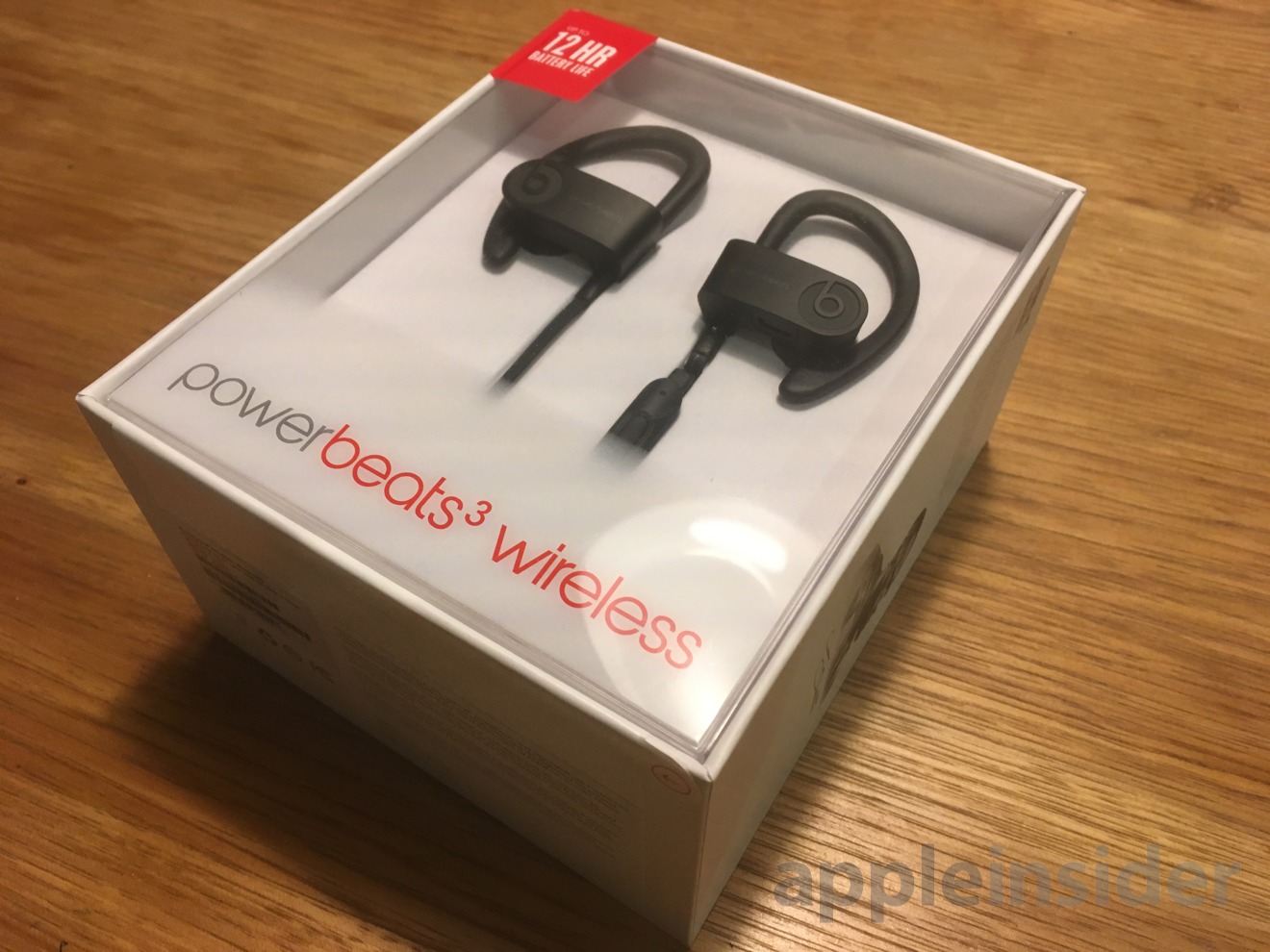 Inside, however, the Powerbeats3 has seen big changes — Â most notably the addition of the W1 chip, which helps Apple improve the battery life of the new sports headphones to a rated uptime of 12 hours.
Apple has also included a feature dubbed "Fast Fuel," which gives 1 hour of playback time with just 5 minutes of charging plugged in. Charging is done through micro USB, not Lightning.
The W1 chip also makes pairing the Powerbeats3 to an iPhone dead simple. For us, initial setup was as basic as pressing the power button for one second, and then a pairing prompt immediately appeared on our iPhone SE.
Another advantage of the W1 chip and its pairing process is it will automatically connect — Â and switch to — Â other compatible Apple devices logged into the same iCloud account. That means you can seamlessly switch from using the Powerbeats3 with your iPhone to your Apple Watch for a phone-free workout on the go, without the need to un-pair and re-pair Bluetooth.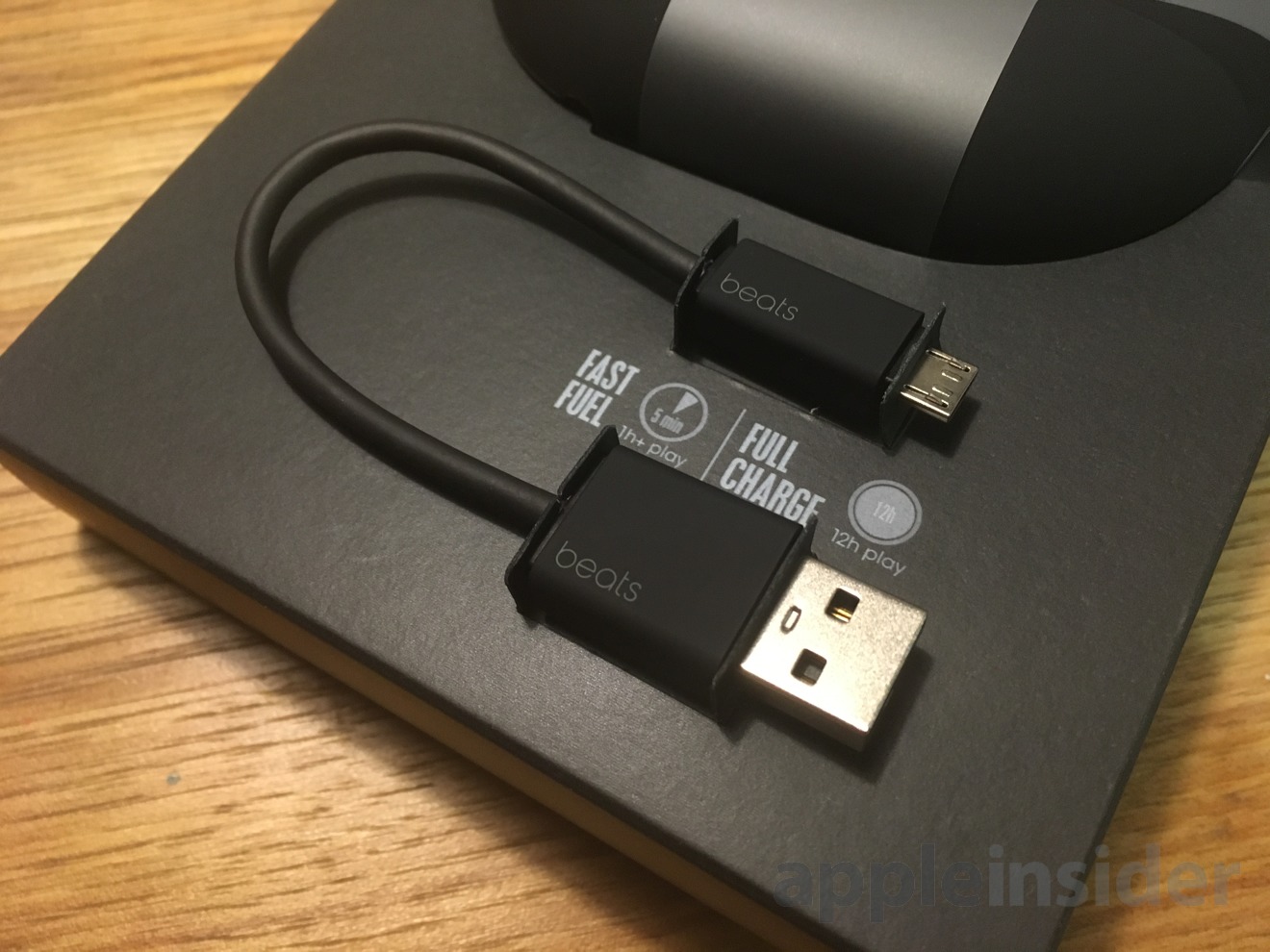 Apple also says the Powerbeats3 feature an "improved ergonomic design," which allows for improved sound with dual-driver acoustics. The headphones also ship with multiple eartips that users can swap out for their preferred fit and comfort. Integrated controls let users trigger Siri, take phone calls, and control music.
Designed for athletes, the Powerbeats3 are also sweat and water resistant. And the around-the-ear clips ensure they won't fall off during a strenuous workout.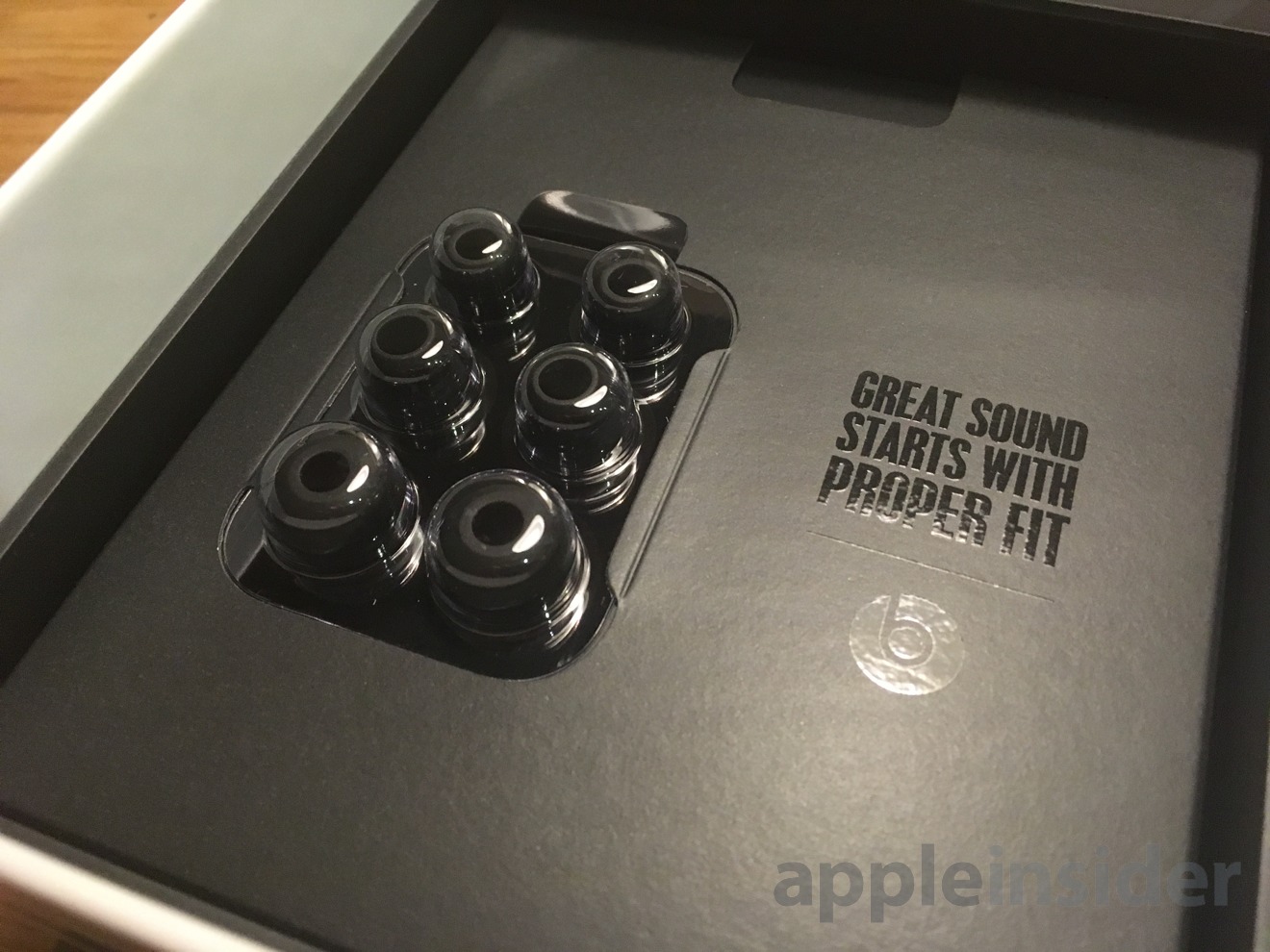 Apple began taking orders for the Powerbeats3 Wireless earbuds a few weeks ago, just before the end of October. But inventory has only trickled out since, with retail availability limited, and authorized Apple resellers like B&H still only showing the headphones as available to preorder.
The Powerbeats3 are just the second headphones on the market featuring Apple's proprietary W1 chip, following the release of the Beats Solo3 Wireless back in September. Informal testing found that the W1 chip allowed for use at distances of up to 400 feet, notably farther than the distance for which typical Class 1 Bluetooth devices are rated.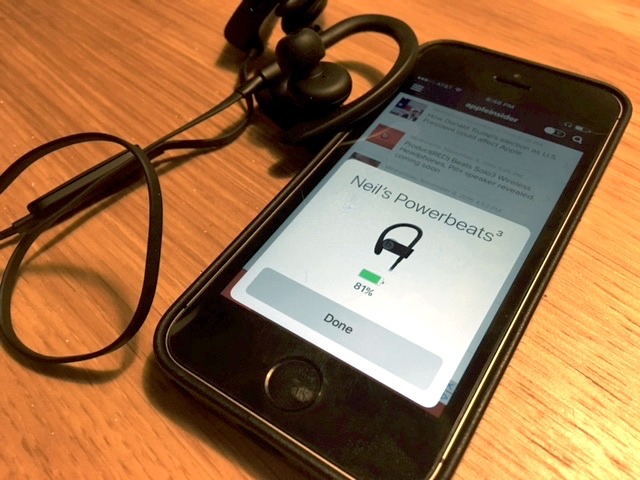 Rounding out Apple's lineup of W1 headphones are the Beats X neck-draped earbuds. Like AirPods, they have yet to ship, with Apple's website simply saying the Beats X are "coming this fall."