Google struggling to meet consumer demand for iPhone 7 rival Pixel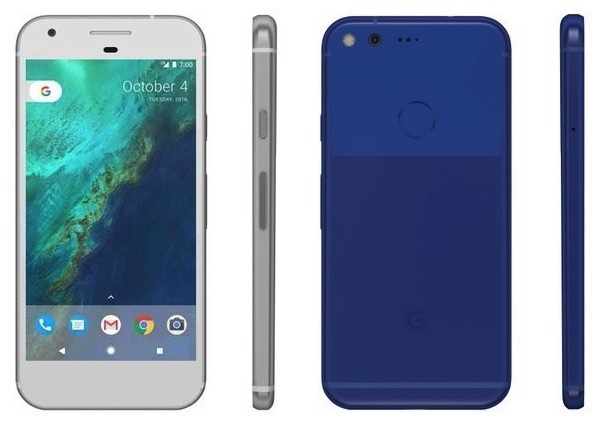 AppleInsider is supported by its audience and may earn commission as an Amazon Associate and affiliate partner on qualifying purchases. These affiliate partnerships do not influence our editorial content.
Google is having a hard time matching production to demand for its rival to Apple's iPhone 7, the Pixel — and particularly 5.5-inch Pixel XL models, according to a report.
All colors and configurations of the XL — sold in 32- and 128-gigabyte capacities — are currently out of stock at Google's online store, The Verge said. Indeed the 128-gigabyte model hasn't been in stock since Nov. 30.
Verizon, Google's carrier partner for the Pixel, is quoting shipping times in the second week of March for the 128-gigabyte XL. In-store the option has been almost totally unavailable.
While the standard 5-inch Pixel is easier to find, both from Google and Verizon, its 128-gigabyte model is reportedly low in stock at Verizon outlets, and the carrier's online shipments may still take weeks to arrive. Black ones won't ship until February, and white ones are due as late as March.
"We're aware about the inventory issues on the Google Store and Verizon," a Google spokesperson told The Verge. "Honestly, demand has exceeded our expectations. We're doing our best to restock on an ongoing basis."
Third-party retailer Best Buy has also been dealing with short inventory, despite only selling 32-gigabyte Pixels.
"Demand for the Pixel isn't a tenth of that for the iPhone 7, and we were close in our guesses," AppleInsider was told by a source within Best Buy's corporate headquarters. "But, we underestimated demand anyway."
The Pixel is Google's first self-designed phone, but manufactured by HTC, which may not have the capacity to keep up with Google's orders at the same time as it works on its own devices. If so that could severely hamper Pixel sales, since people faced with waiting a month or two might opt to buy something like the iPhone 7 or Samsung Galaxy S7 instead.
The Pixel hasn't benchmarked as well as the iPhone 7, but has been critically praised for features like Google Assistant and its high-quality camera.