Apple gross margin likely impacted by alleged $1B Qualcomm 'extortion,' but lawsuits might lead to better chip deals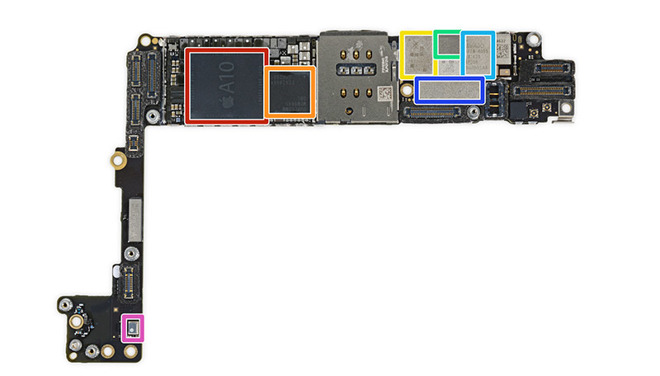 AppleInsider may earn an affiliate commission on purchases made through links on our site.
Ruminating on Apple's recently announced lawsuit against Qualcomm for allegedly withholding $1 billion in vendor rebates, RBC Capital Markets analyst Amit Daryanani believes the consequent hit to Apple gross margin could help the company in the long run.
In a note to investors on Friday, obtained by AppleInsider, Daryanani says the roughly $1 billion Qualcomm is accused of withholding impacted Apple's gross margin by about 40 to 50 basis points. The estimate assumes Qualcomm's rebates would have been recognized as a general expense over the trailing twelve months.
Earlier today, Apple filed a lawsuit alleging Qualcomm withheld nearly $1 billion in royalty repayments in retaliation for Apple's willing cooperation with a Korean law enforcement investigation. Other, more nefarious, dealings are mentioned in the suit, but Daryanani is focused on what the action could mean for future business agreements.
In particular, the analyst believes Apple's gross margin could see benefits if contract and pricing terms are revised as a result of the collective complaints against Qualcomm. Alongside Apple's complaint, the U.S. Federal Trade Commission on Tuesday filed a suit against Qualcomm that accuses the company of forcing Apple to buy wireless chips in exchange for better royalties.
Daryanani guesses the chipmaker might be forced to forge new patent royalty deals as a result of the legal heat. Taking that idea a step further, the lawsuits could theoretically break current arrangements in which Apple is required to license IP before purchasing components, a tactic Apple lawyers refer to as "double-dipping."
Another potential bottom line fattener is the potential for Apple to increase diversification of baseband chip suppliers. Following the recent expiration of an exclusivity agreement with Qualcomm, Apple began to diversify its modem supply chain to include silicon from Intel.
Daryanani estimates some one-third of current iPhone models use Intel chips, but allotments — and component ASPs — could change if Apple's complaint is successful. In its demands, Apple seeks a decree that would bar Qualcomm from interrupting iPhone and iPad chipset supplies.