Apple issues watchOS 3.1.3 and tvOS 10.1.1 maintenance updates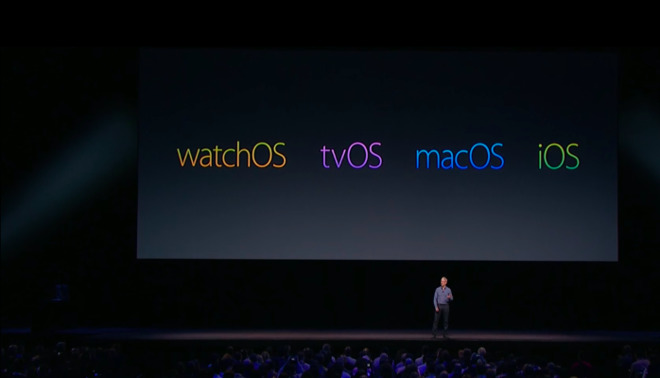 AppleInsider may earn an affiliate commission on purchases made through links on our site.
Adding to the bevy of updates, Apple on Monday released watchOS 3.1.3 and tvOS 10.1.1, the former being Apple's first Watch update since the botched 3.1.1 code from December.
Apple Watch owners can download the 3.1.3 update through the official Watch app on their iPhone, tapping on General and then Software Update. The software can only be installed on a Watch within range of an iPhone, and even then a Watch must be plugged into a charger and already have 50 percent battery life. iPhones must be running iOS 10 or later.
It's not clear what changes are in watchOS 3.1.3, but some were presumably meant for 3.1.1, like fixes to Maps, Messages, notifications, and more. That software was pulled on Dec. 13 after some people complained that it was bricking their Watches, forcing them to send their devices off for repair or replacement.
tvOS 10.1.1 for the fourth-generation Apple TV is believed to be another maintenance update, as no significant differences have been found so far. If automatic updates aren't on, the software can be downloaded by going into the Settings app, selecting System and then tapping on Software Update.
December's tvOS 10.1 update introduced a "TV" app, unifying different content sources, and enabled single sign-on support for various cable, satellite, and streaming services.