'Right to Repair' bills in five states could force Apple to provide iPhone parts, support to independent repair shops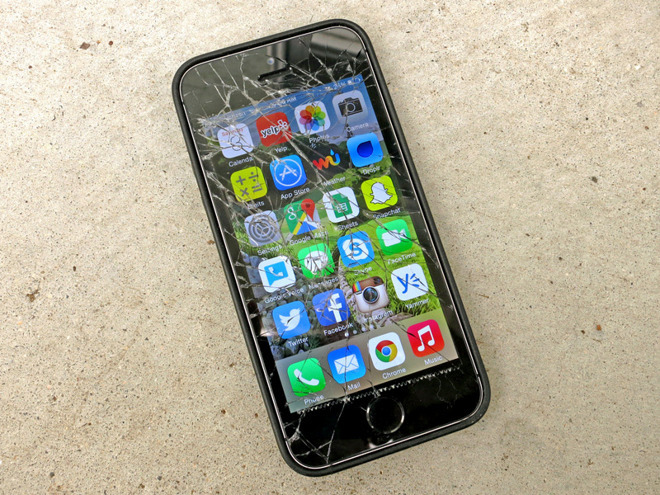 Five states have introduced bills that would give citizens the "Right to Repair" electronics, compelling Apple and other manufacturers to provide service manuals and easier access to spare parts to consumers and third-party repair shops.
The proposed new legislation aims to take on the "authorized repair" model employed by many companies, reports Motherboard, where only technicians and repair shops certified by the manufacturer are permitted to work on the broken device if the customer wishes to retain a warranty. Typically, these repair services are provided training by the manufacturer, as well as access to service manuals that are not provided to the public, and the ability to order replacement components.
In the case of Apple, there are "Authorized Service Providers" that use Apple-certified technicians to make repairs to Mac systems. These authorized shops are able to order parts directly from Apple, have access to troubleshooting and repair manuals, are able to receive extra technical support, and can also be reimbursed for limited warranty or extended service agreement repairs.
Unlike the Mac, customers with iPhones cannot get their devices repaired via third-party services officially. While there are many repair shops that tout fixes for iOS devices, Apple does not offer an authorization program for iPhones and iPads, forcing the workshops to acquire parts through the grey market and potentially using recycled or counterfeit components.
The bills in Nebraska, Minnesota, New York, Massachusetts, and Kansas all aim to make it easier for consumers to fix the devices themselves, by publishing service manuals not typically viewable by the public, and making it easier to acquire spare parts. The change will also help the third-party repair market, as official instructions for repairs and genuine manufacturer-supplied components could lead to a lower repair failure rate, and higher customer satisfaction.
Enabling customers to make repairs will also have an environmental impact, suggest legislators, with fewer devices thrown away once broken.
"Limited authorized channels result in inflated, high repair prices and high overturn of electronic items," claim legislators behind the New York bill. "Another concern is the large amount of electronic waste created by the inability to affordably repair broken electronics."
The bills are modeled upon the Motor Vehicle Owners' Right to Repair Act, passed in Massachusetts in 2012, which provided car owners with similar manufacturer-supplied assistance for repairs. After passing, auto manufacturers treated it as if it was national legislation, due to the potential legal issues of managing 50 different versions of the bill varying by state.
It is thought that if at least one of the five bills pass into law, a similar effect could take place, opening up repairs for the rest of the country.