Apple, Google, others drafting letter opposing Trump's travel ban [u]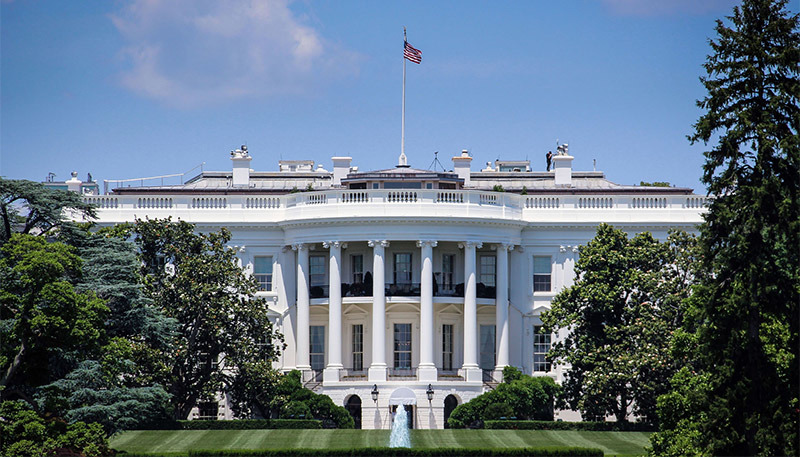 Apple is among a cadre of companies drafting a formal letter in opposition of President Donald Trump's executive order on immigration, which was signed last week as part of a series of sweeping policy decisions introduced by the new administration.
Citing sources familiar with the matter, Re/code reports Apple, Facebook, Google and an unidentified consumer goods company are among the co-authors of a letter supporting immigration into the U.S. Other companies are also taking part in the exercise, but were left unmentioned in today's report.
While the contents of the memo is as yet unknown, Apple and its comrades are expected to voice concern over a recent travel ban impacting Muslim-majority states. Last Friday, Trump signed an executive order that bars Syrian refugees from entering America, and suspends entry rights to citizens of Iran, Iraq, Libya, Somalia, Sudan, Syria and Yemen.
Tech companies are leading the letter writing effort, but are looking to include input from other industry leaders, the report said.
In a separate report, Bloomberg notes Microsoft and Amazon are also involved in the draft letter that is now circulating for signatures from firms in a variety of fields including finance, manufacturing, energy and consumer goods. The publication also saw a draft of the letter, though the report notes its wording might change prior to release.
"We share your goal of ensuring that our immigration system meets today's security needs and keeps our country safe," the draft reads. "We are concerned, however, that your recent Executive Order will affect many visa holders who work hard here in the United States and contribute to our country's success."
The companies go on to offer help in creating a screening process that could replace the current suspension of America's refugee programs, the report said. In addition, companies who sign on are willing to aid in resolving the status of 750,000 undocumented immigrants who arrived in the U.S. as children under the Deferred Action for Childhood Arrivals program.
The development comes one day after Apple CEO Tim Cook said his company was mulling legal options over Trump's travel ban, which has already impacted hundreds of Apple employees. Like other tech sector firms, Apple is home to a diverse community of developers, engineers and other workers who immigrated to the U.S., some of whom originate from those countries the Trump administration deems unsafe.
"More than any country in the world, this country is strong because of our immigrant background and our capacity and ability as people to welcome people from all kinds of backgrounds. That's what makes us special," Cook said in an interview on Tuesday. "We ought to pause and really think deeply through that."
While Apple is opposed to the travel ban, it has not taken legal steps to resist the measure. Behind the scenes, however, the company is encouraging employees to contribute to refugee relief funds and is matching donations on a 2-to-1 basis.
Update: This story has been updated with information from Bloomberg.