Estimate pegs holiday Apple Watch sales at 5.2M, giving Apple a 63% marketshare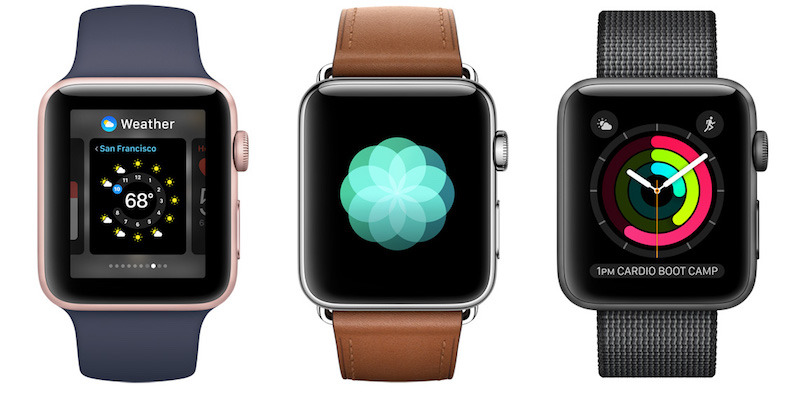 Though Apple has not officially announced any sales figures for its wearable Apple Watch, that hasn't stopped research firms from estimating its performance, with new data from Strategy Analytics pegging the device at 5.2 million shipments in the fourth quarter of 2016.
Total smartwatch shipments are estimated to have grown 1 percent annually to 8.2 million units in the holiday quarter. That would give Apple a dominant 63 percent share of the entire segment.
Though Apple has not announced any actual sales figures for the Apple Watch, the company did say a new record was set for sales during the three-month period. Accordingly, Strategy Analytics's projections suggest sales increased slightly year over year, from 5.1 million Apple Watches in the holiday 2015 quarter.
The next closest competitor, according to Strategy Analytics, was estimated to be Samsung, with just 800,000 units shipped and a 10 percent share. That was a reduction from 2.7 million units and 16 percent in the same period a year prior.
In all, Strategy Analytics forecasts that Apple shipped 11.6 million units in 2016, with the majority of those coming from the launch of Apple Watch Series 2 in the last few months of the year. Total smartwatch shipments for the year were pegged at 21.1 million.
Still, the firm believes that total Apple Watch shipments in 2016 were down from 2015, when the wearable device first debuted. Its estimates suggest the Apple Watch shipped 13.6 million units in 2015.
As such, with slower shipments from both Apple and Samsung, the 1 percent growth forecast for 2016 was attributed to other manufacturers. Though Strategy Analytics did not single out any other competitors, it said total shipments in the "others" category grew from 4.5 million in 2015 to 7.1 million in 2016.