Jawbone confirmed to make switch from consumer wearables to clinical health products, report says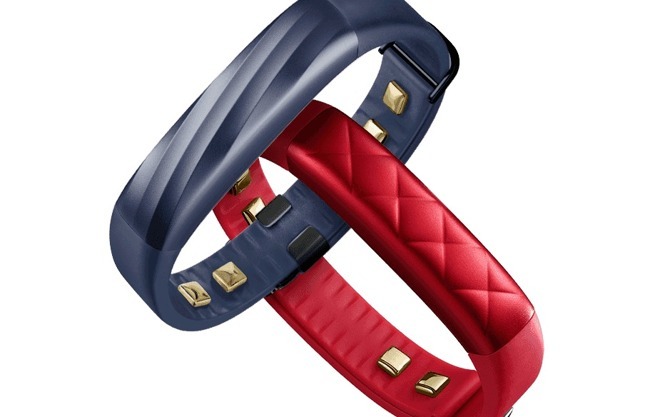 A report on Friday claims Jawbone is officially exiting the consumer wearables space, seemingly confirming rumors that the audio accessory maker turned fitness tracking firm will instead focus on high-margin health products sold to clinicians.
Citing sources familiar with the shift, TechCrunch reports Jawbone is preparing to pivot away from low-margin consumer wearables like the UP line of fitness trackers to a more lucrative business model targeting medical practitioners.
While details are few and far between, the report says Jawbone is working to deliver an unspecified health product and accompanying services to clinicians who work with patients. For the first time, the company will no longer sell its wares directly to consumers.
Jawbone continues to raise investor money as part of the revised strategy, and is seeking infusions from foreign entities and players in the medical sector, the report said. Though the company has apparently raised some $951 million from the likes of Andreessen Horowitz, Kleiner Perkins, JP Morgan and other big names, a lot of that funding has been spent to thwart a collapse of the wider wearables market.
Explaining the move to TechCrunch, one source said the consumer hardware game is "too challenging" for all but the largest tech companies. A shift to a burgeoning health wearables market might be the ticket out of Jawbone's dire financial straits.
"There are a lot of things to learn about the interactions between health wellness and consumer electronics," a source said. "If you think about what a good consumer electronics company looks like, it's 30-percent margins, annual release cycles and huge risk. It's turned into a blockbuster game."
As for the Jawbone's future, the source pointed to Omada as having a potentially like-minded business model. The company offers employers and other entities with health plans a unique 16-week digital health program for people at risk of chronic disease, complete with personal coaches, smart biometric tracking devices, social networking aspects and a full online curriculum.
In Omada's case, fees payable are based on participant performance. In addition, because the program is based on peer-reviewed intervention methods, it can be billed through medical claims.
Whether Jawbone plans to go down the same road is unknown, but the company is clearly looking for alternatives to the traditional consumer model.
"Every wearable company today will be posed with this question: Do I want to play in consumer and narrow margins, or healthcare and service and make incredible margins but with possibly a lot of upfront fixed cost," the source said.
Starting life as Aliph, the company saw early success in with a Bluetooth headset called Jawbone, which in 2008 earned a coveted spot on Apple's retail store shelves. Jawbone later produced a successful line of Bluetooth-connected speakers and in 2011 decided to dip its toe into wearables with UP, its first non-audio device. The firm has been heavily investing in the fitness tracker space ever since.
An increasingly crowded market — helped along by Apple Watch — combined with luke warm reviews and a legal battle with low-cost wearables leader Fitbit to drain Jawbone's coffers.
Reports last year claimed Jawbone had ceased manufacturing of its UP fitness trackers and was looking to sell off its speaker business. Around that same time, rumors began to circulate about the firm's interest in switching from consumer electronics to clinical medical devices.
Most recently, reports claimed Fitbit attempted to buy out Jawbone's talent in a so-called "acqui-hire" in December, but negotiations ultimately fell through.