McDonald's parodies Jony Ive Apple design videos in promo for 'the STRAW'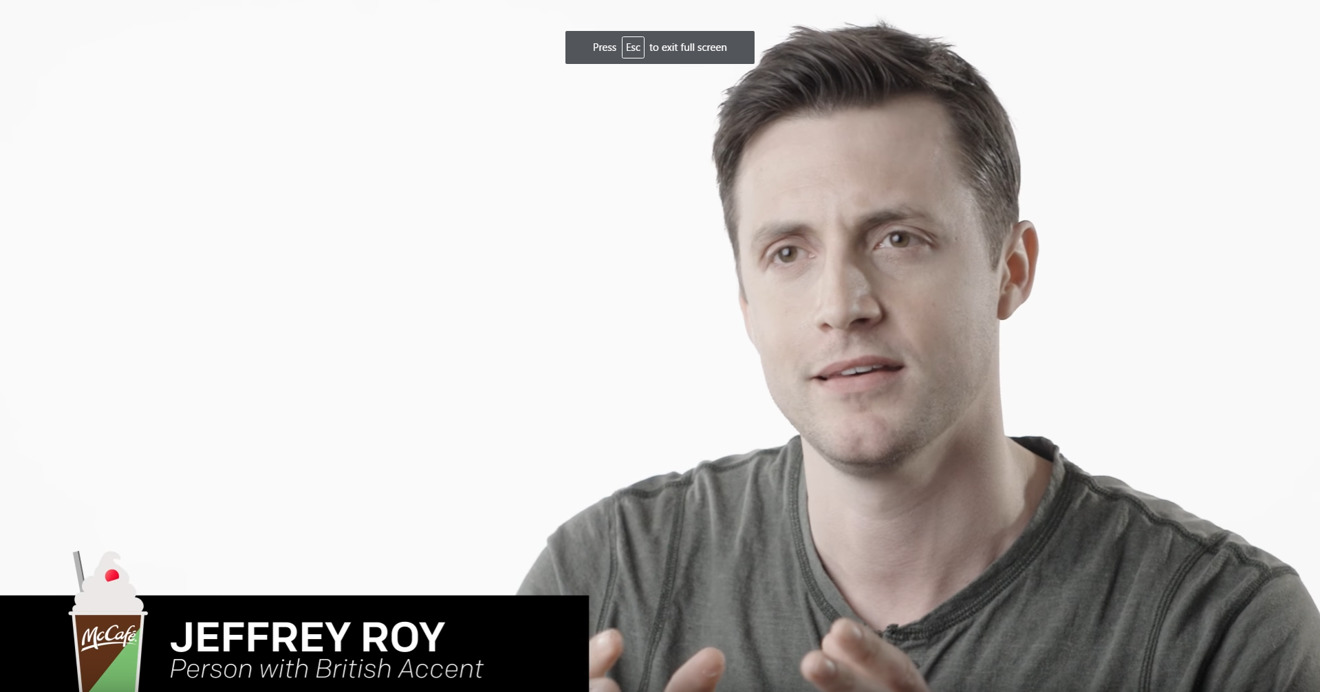 In a bid to sell its upcoming St. Patrick's-themed Chocolate Shamrock Shake, McDonald's has revealed "the STRAW," an accompanying product the fast food chain is marketing with a clip that pokes fun at Apple marketing videos, which frequently star chief design officer Jony Ive.
The McDonald's ad replaces Ive with Jeffrey Roy, identified as the company's "person with British accent," who explains that while the STRAW isn't "so revolutionary, it changes everything," it's "close." The video goes on to mock Apple's tendency to over-emphasize minor design elements, including use of the term "magical."
The STRAW — Suction Tube for Reverse Axial Withdrawal — is a real-world creation, designed by engineers from NK Labs and JACE Engineering to solve a specific problem with the Chocolate Shamrock Shake: how to suck multiple flavors at the same time. The end result is a snorkel-like design with carefully placed holes.
The Apple parody extends further to the product's packaging, which uses similar minimalist imagery.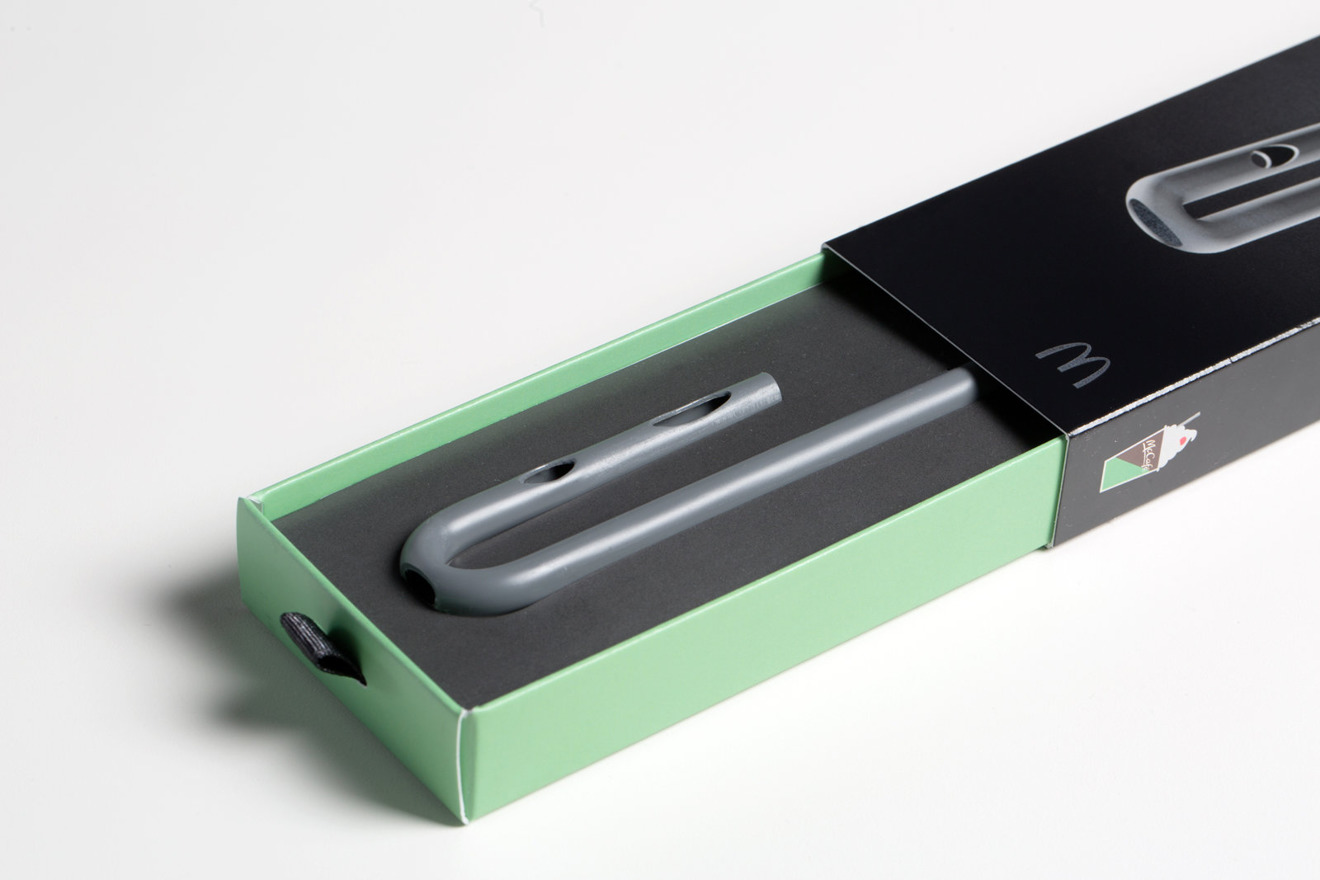 Rather than selling the STRAW directly, McDonald's will be offering it in limited quantities with Chocolate Shamrock purchases at specific restaurants. The company will identify those locations on its website within the next two weeks.
Apple design videos are a frequent target for comedy. In November, for instance, "The Late Show with Stephen Colbert" copied them to satirize the company's "Designed by Apple in California," a book consisting mostly of product photos that comes in $199 and $299 editions.