Apple's iPhone drops to fifth place in Chinese smartphone market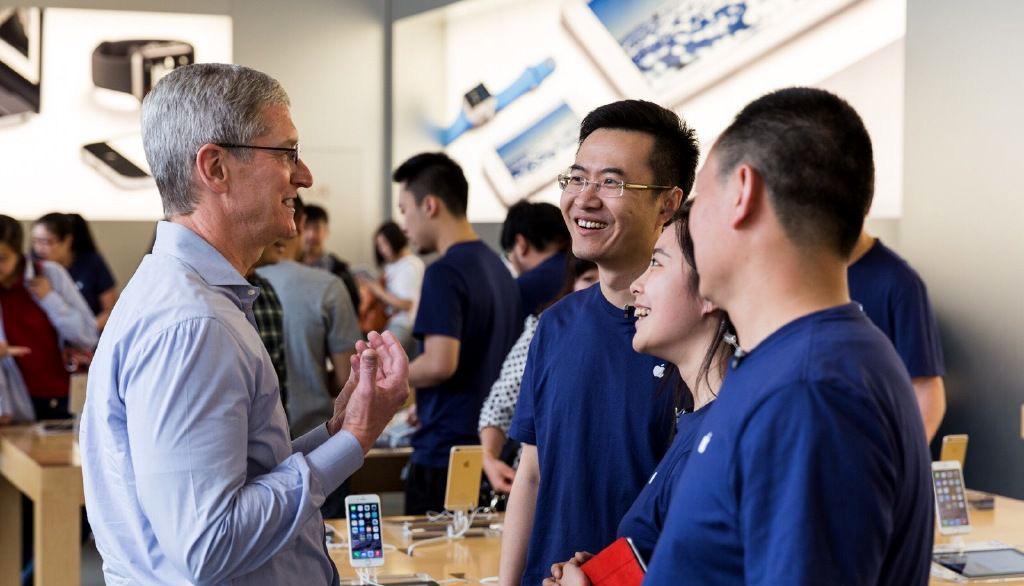 Apple continued to struggle for ground in China during the December quarter, ceding fourth place in the country's smartphone market under pressure from local brands like Huawei and Xiaomi, according to new research data.
The 43.8 million iPhones Apple shipped in the country was down 18.2 percent year-over-year, and led it to slide into fifth place, research firm Canalys said this week. The company was in fact eclipsed by Xiaomi, even though the latter saw shipments fall 21 percent to 51.4 million.
Leading the market was Huawei with 76.2 million. Oppo slotted into second with 73.2 million, while Vivo managed 63.2 million.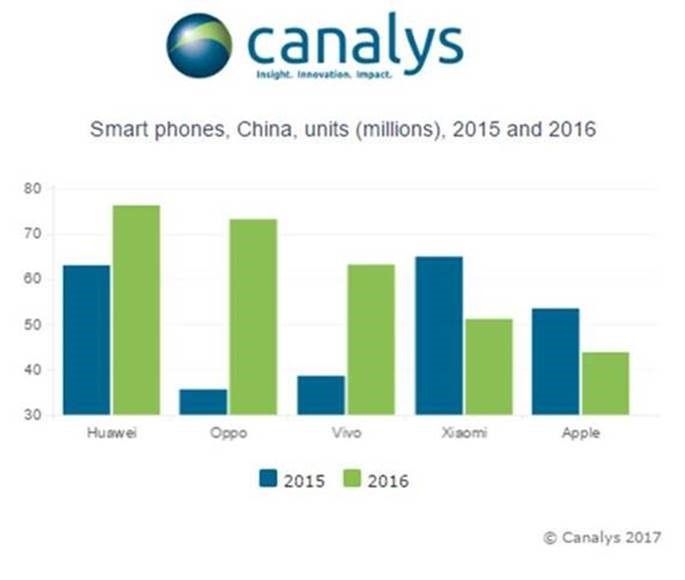 Once expected to be a major growth driver for Apple, China has instead become a battle — perhaps the biggest obstacle being the high price of the iPhone versus local Android-based options.
When announcing its December-quarter results, the company noted that revenues were down 8 percent in the country. CEO Tim Cook blamed this partly on currency values, but also commented that the market was "not without challenges."
Canalys analyst Jessie Ding suggested that as elsewhere, many Chinese may be content with older iPhones and waiting for this year's models, led by the "iPhone 8," sometimes known as the "iPhone X."
Although it could be a limited model costing upwards of $1,000, the "iPhone 8" is expected to offer an edge-to-edge OLED screen, replacing a physical home button with a virtual "function area." To fill in for Touch ID, the phone may rely on advanced facial recognition.