Apple shares four new 'One Night' ads focusing on iPhone 7 low-light photography [u]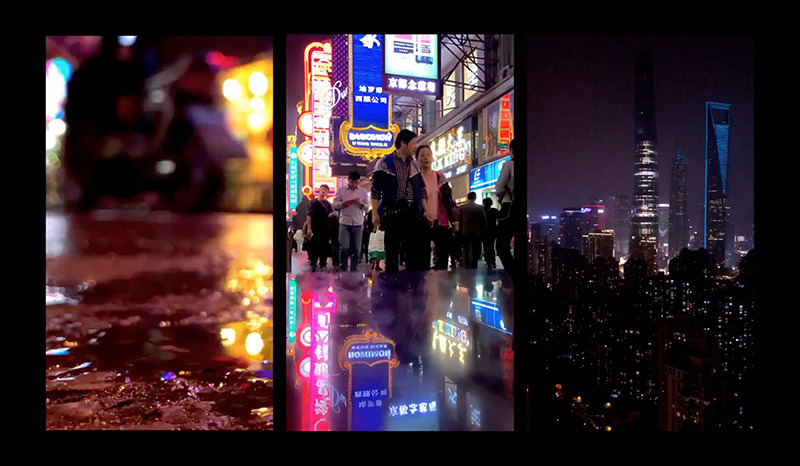 Apple on Monday shared a series of four short commercial spots featuring the low-light photo capture capabilities of iPhone 7, with the ads taking viewers on a trip through a sampling of nighttime scenes, from New York to Johannesburg.
The 15-second spots are in part excerpts from Apple's full-length "One Night" commercial that aired earlier this month. Like the original, each of today's shorts feature a mix of still and time-lapse photography, as well as snippets of video, of various night scenes in exotic urban locales.
Captured with iPhone 7 and iPhone 7 Plus, the latest commercials transport audiences into the nightlife of Johannesburg, New York, Shanghai and Tokyo.
The first film, shot by Laurence B., throws a spotlight on the neon-and-concrete jungle of Tokyo. Shots include rain-dotted windows, a brightly lit train flying across a level crossing and the city's famous Shibuya crosswalk. Each scene is difficult to capture with large-sensor digital SLRs, let alone a pocketable smartphone.
The Shanghai segment, shot by Jennifer B., is similar in content, but different in execution. Instead of focusing on harsh, contrasting colors, the photographer plays with a more neutral color palette of blues and whites set against the city's colorful skyline. Most impressive are the deep, rich blacks iPhone 7 is capable of capturing without significant noise.
Apple's "One Night in New York" short by Jeremy P.C. is the only commercial to feature a sunlit sky, albeit the ochre hues of daybreak. This particular ad includes a variety of colors that are notoriously difficult to render on digital. Apple notes third-party apps were used to create the images.
Finally, in Johannesburg, Elsa B. is able to capture stunningly saturated video in conditions that are anything but well-lit. Apple notes additional hardware was used to accomplish the task, likely aftermarket lenses.
Appearing on social media outlets like Instagram over the weekend, Apple's "One Night" shorts are the part of the larger "Shot on iPhone" campaign and focus on iPhone's ability to capture stunning images even in low-light settings.
Update: Apple also posted to its YouTube channel a pair of ads touting Portrait Mode on iPhone 7 Plus. Part of a larger campaign, the ads explain the depth effect feature and how it can turn a regular image into art.