Samsung reportedly plans to refurbish, resell Note 7 in emerging markets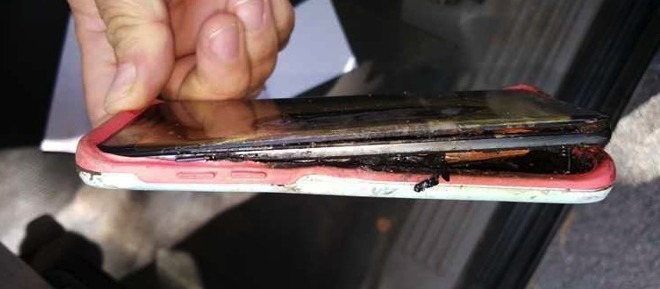 AppleInsider is supported by its audience and may earn commission as an Amazon Associate and affiliate partner on qualifying purchases. These affiliate partnerships do not influence our editorial content.
Samsung is planning to sell refurbished units of the Galaxy Note 7 with smaller batteries in emerging markets, according to a South Korean report, in an attempt to mitigate some of the costs incurred as part of the electronic giant's battery-related smartphone recall.
Sources of the Korea Economic Daily claim Samsung will be reusing the core components from the recalled Note 7 in the refurbished units, with the manufacturer replacing the external casing of the device. The battery, the source of faults that prompted a global recall of the smartphone, will be switched for a lower-capacity version, down from the 3,500mAh used in the original to one offering between 3,000mAh and 3,200mAh of charge.
Divisions working on the refurbishment project aim to finish work by May, with the Note 7 going on sale again from June. While it is unlikely the Note 7 will reappear in the United States or Europe, the refurbished units will be mainly sold in emerging markets, including India and Vietnam.
A company official told the report it is possible the Note 7 could be "aggressively" sold through carriers in South Korea, possibly at a reduced price before the expected launch of the Galaxy Note 8 later this year.
Refurbishing and reselling the Note 7 may aid Samsung financially in a few ways. The company has previously advised the battery fiasco has cost it an estimated $5 billion, so reselling the infamous smartphone in a safer form could help reduce this figure.
Salvaging the recalled devices for components could also help Samsung avoid paying a fine for damaging the environment. The South Korean environment ministry has suggested it could levy a fine against the company if it "does not observe recycling obligations" for the returned stock.
So far, 98 percent of the 3.16 million smartphones sold have been recovered as part of the recall, with 200,000 units reportedly used as part of investigations into what caused the device fires.