Samsung testing confirms battery problems to blame for Galaxy Note 7 fires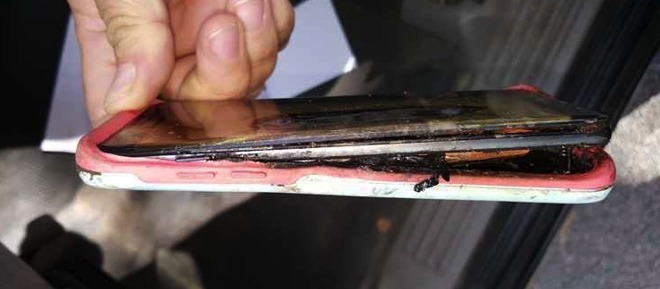 AppleInsider may earn an affiliate commission on purchases made through links on our site.
Internally, Samsung has concluded that the battery — and not any faults in software, or other hardware — was reportedly to blame for the fires that led to the recall and ultimate cancellation of the Galaxy Note 7.
The company was finally able to reproduce the fires during the course of its investigation, and ruled out other causes, a source told Reuters. It's not yet clear though whether Samsung is blaming defective parts, or as is sometimes suspected, that there was simply too little space allocated for the battery.
Samsung will likely officially announce the results of its investigation on Jan. 23, a day before it puts out fourth-quarter financial results, the source said. At the same time, the company is expected to detail plans to prevent future catastrophes — something critical if it wants healthy sales of its upcoming flagship handset, the Galaxy S8.
The investigation was originally launched in October, when Samsung halted Note 7 production. The company promised to hire third-party firms to help.
Compounding the situation, the acting head of the company — Lee Jae-yong — has been served with an arrest warrant for his supposed involvement in the influence-peddling scandal involving South Korean President Park Geun-hye and her friend Choi Soon-sil. Other corporations in the country, such as LG and Hyundai, have also become embroiled.