With Apple's 'iPhone 8' rumored to ditch home button, 'Galaxy S8' leak suggests Samsung following suit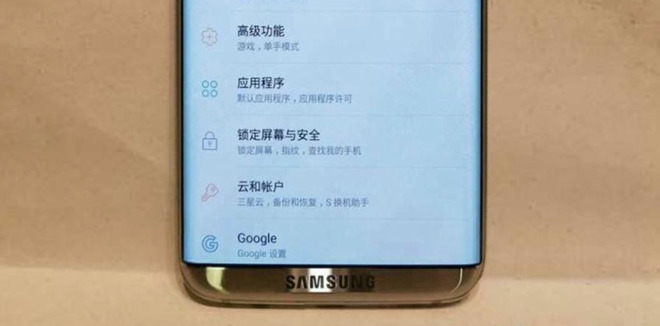 AppleInsider may earn an affiliate commission on purchases made through links on our site.
As rumors continue to suggest Apple will ditch the home button on this year's flagship "iPhone 8" redesign, a newly leaked image claims to show Samsung's next-generation "Galaxy S8" handset also deleting its own home button.
The picture suggests that the bottom bezel under the display will simply feature the Samsung logo, and will not have a physical home button like is found on the existing S7 series. The alleged "S8" was shown in a photo posted to Chinese microblogging site Sina Weibo, and first highlighted by Slashleaks.
Ditching the home button on an Android phone is easier than on an iPhone for a variety of reasons, including the fact that Android has default support for a virtual onscreen home button. Apple, meanwhile, has made its circular home button a central part of interacting with iOS devices by embedding the Touch ID fingerprint sensor beneath it since the iPhone 5s.
While numerous Android phones have eschewed physical buttons on the face and used the operating system's virtual button, Samsung's Galaxy series is the most popular Android handset on the market. Every model to date has featured an elongated, oval-shaped home button beneath the display.
Apple, meanwhile, is heavily rumored to ax the iconic physical home button from a high-end "iPhone 8" later this year. It has been suggested that the company could embed Touch ID within the iPhone's display, and use its proprietary "Taptic" feedback technology to simulate the feeling of pressing a home button without actually having a physical button present.
In fact, Apple may already have set the stage for this switch with its current iPhone 7, featuring a solid-state haptic home button that does not actually click. Instead, the button simulates the feeling of a click with Apple's Taptic Engine — the same technology used to also emulate clicks on the MacBook's Force Touch trackpad.
In all, it's rumored that Apple will release three new iPhone models in late 2017 — Â a single premium 10th anniversary redesign with 5.2-inch OLED display, known colloquially as an "iPhone 8," and successors to the iPhone 7 and iPhone 7 Plus, in screen sizes of 4.7 and 5.5 inches, dubbed an "iPhone 7s" series.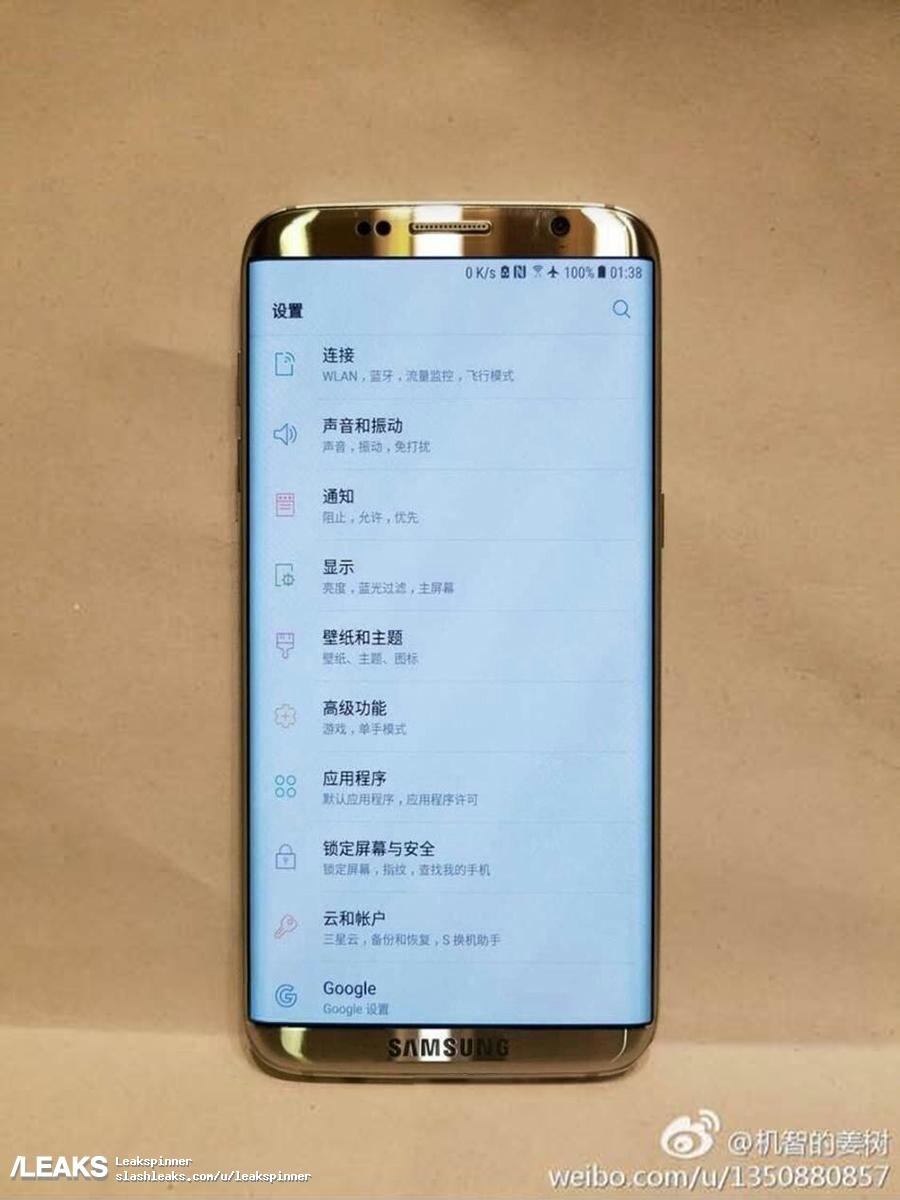 With the iPhone 7 still fresh to market, it's not expected that Apple will introduce any new iPhone hardware until later this year, likely in the usual September timeframe.
Samsung, meanwhile, is believed to be gearing up to take the wraps off of its "Galaxy S8" lineup at the annual Mobile World Congress trade show in Barcelona. It runs from Feb. 27 to March 2, which would put a potential "S8" unveiling less than two months away.