Apple again rumored to axe iPhone home button in 2017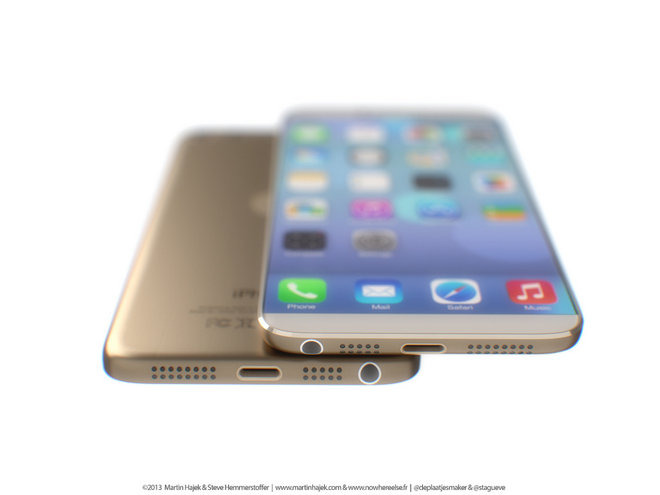 Apple is again rumored to be on track to remove the iconic physical home button from its flagship mobile product, the iPhone, when a next-generation version of the device launches next year.
Mentioned as part of Bloomberg's report on Apple's supposed decision to include FeliCa tap-to-pay support in an upcoming iPhone, the home button-less smartphone is thought to see release next year as part of a dramatic redesign.
The report jibes with information from AppleInsider's own sources, who two years ago said removing the home button from iPhone is a longterm goal for Apple that could happen as soon as 2017.
Rumors that Apple was on the verge of removing the home button from its mobile lineup date back to at least 2011. It was plausible that the component could be replaced by a software analog — which would free up precious space for a larger display — until the company introduced Touch ID in 2013. Touch ID is completely integrated into Apple's home button design, from the steel actuator ring to the fingerprint sensor seated beneath a sapphire glass cover.
More recently, reports claim this year's iPhone refresh will feature a solid-state pressure-sensitive "Force Touch ID" module. While not a complete button replacement, utilization of such a component would be a step toward realizing that goal.
Apple is unlikely to ditch Touch ID — or the functionality of a home button — meaning the company must somehow integrate the technology directly into iPhone's display. Rumblings from the Far East last year indicated that Apple was in the midst of developing touch and display driver single-chip solutions that would allow for a fingerprint sensor to be embedded in the handset's display.
Apple normally redesigns iPhone every two year, though this year's release is not expected to follow tradition. Instead, the so-called "iPhone 7" is rumored to look largely similar to current iPhone 6-series handsets, with upgraded internals like an upgraded camera — dual camera system for the 5.5-inch model — headlining the list of improvements.
The 2017 model, however, is said to bring a completely revamped design with dual curved glass panels and an OLED display. Explaining the off-year cycle, a New York Times report claimed Apple was waiting on certain advanced technology to mature before committing to a redesign. It could be that a screen-integrated virtual home button was one of the systems holding up development.