Apple's 'iPhone 7' again rumored to feature 'Force Touch ID' home button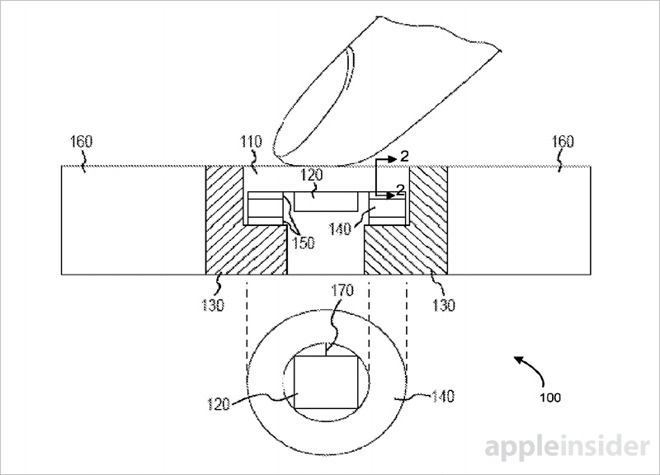 Rumors surrounding Apple's "iPhone 7" are flying in fast and furious as September quickly approaches, with a report on Tuesday claiming the next-generation handset will replace the mechanical home button with a capacitive Force Touch version.
Citing "field checks," analysts at Cowen and Company claim Apple plans to ditch traditional Touch ID home button designs in favor of a solid state capacitive component, reports Business Insider. Although the investment firm is not known to have sources inside Apple's supply chain, previous — highly questionable — rumors and parts "leaks" suggest the same for "iPhone 7."
In March, supposed spy shots reached the web showing what appears to be an unreleased iPhone model missing both a home button and headphone jack. A report from DigiTimes relayed a similar rumor one month later, adding that Apple's next-generation smartphone would also feature full water and dust proofing.
It is unclear how Apple expects to integrate a capacitive home button into its hardware lineup, though it can be speculated that a final product might use iPhone's Taptic Engine haptic feedback system to mimic the feel of pressing a mechanical actuator. In addition to existing technology, the company is investigating a type of solid state "Force Touch ID" module capable of sensing finger pressure while at the same time offering fingerprint authentication services.
Given that Apple suppliers are already ramping up production for this year's iPhone model, and assuming the company does indeed intend to eschew mechanical buttons for capacitive or similar technology, it is perhaps more likely that a touch sensitive home button will show up in next year's model. Bucking the usual tick-tock upgrade cycle, Apple reportedly skipped a massive redesign for 2016 as it waits for technology to mature.
Notably, reports indicate the 2017 iPhone will be completely revamped with dual curved glass panels and an OLED display. Also rumored for inclusion is an advanced haptic engine capable of complex feedback, technology that would go a long way in implementing the touch sensitive home button described today.
Apple is expected to debut a next-generation handset this fall alongside a public release of iOS 10. The most recent rumors suggest minor aesthetic changes owing to enlarged camera systems — dual-lens for the larger 5.5-inch model — and a darker Space Gray color option.