Tim Cook to relocate office to Apple Park, report says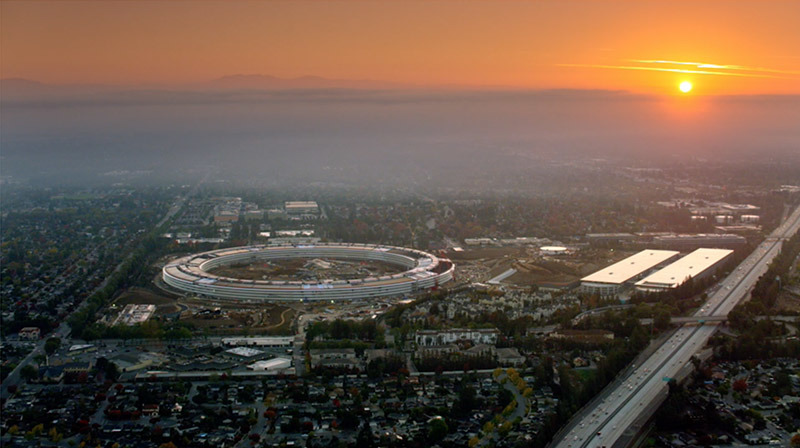 Adding to Wednesday's Apple Park news, a new report claims CEO Tim Cook plans to move his office to the company's futuristic campus later this year, likely when other employees begin the migration from Infinite Loop in April.
Mentioned in a San Francisco Chronicle article covering Apple's corporate announcement, Cook is said to join some 12,000 workers who will move from the company's current headquarters to Apple Park.
The report failed to offer specifics on Cook's move, nor did it provide an exact timeline regarding when the Apple chief plans to take residence at the new campus. Cook's office will assumedly be located in Apple Park's central "spaceship" structure alongside accommodations for other ranking executives.
Earlier today, Apple officially assigned the "Apple Park" name to its second Cupertino campus and said the corporate headquarters will open its doors to employees in April. The company is estimating the move, which includes engineers, developers and other staff, to take six months to accomplish.
Construction of Apple Park is far from finished and work around the campus will be ongoing as employees transition into the ring-shaped headquarters. Once complete, workers will be able to take advantage of walking and running paths in a parklands area, as well as an orchard, meadow and pond located within the ring's interior.
Aside from the main building, Apple is working to complete an underground auditorium named after company co-founder Steve Jobs. Opening later this year, the 1,000-seat Steve Jobs Theater features a 20-foot-tall glass cylinder entrance covered by a metallic carbon-fiber roof and is positioned on a hill that overlooks the meadows and main building.
"Steve's vision for Apple stretched far beyond his time with us. He intended Apple Park to be the home of innovation for generations to come," Cook said in a statement earlier today.
Other ancillary buildings in Apple Park include a secure research and development facility, a 100,000-square-foot fitness center and an Apple Store and cafe that will be open to the public. The site will run entirely on renewable energy, augmented by 17 megawatts of rooftop solar and fuel cells from Bloom Energy.