'Game of Thrones' stars Maisie Williams & Sophie Turner to appear in Apple's 'Carpool Karaoke'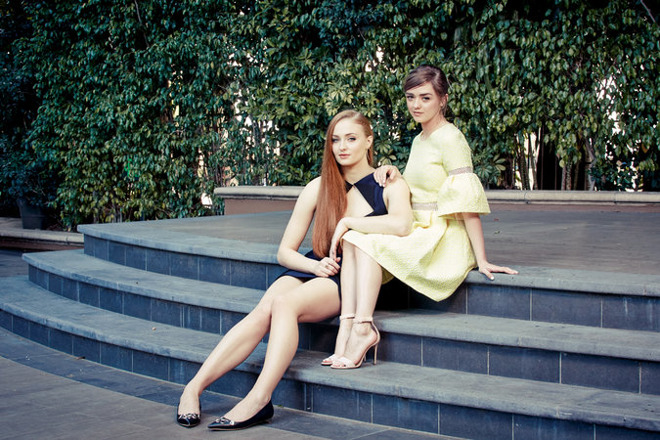 AppleInsider may earn an affiliate commission on purchases made through links on our site.
Two more celebrities have announced their involvement with the Apple Music version of "Carpool Karaoke," this time "Game of Thrones" stars Maisie Williams and Sophie Turner.
The two revealed their participation in a short video clip through the official "Carpool Karaoke" Twitter account on Sunday. The actresses were in Austin, Tex. for this year's South by Southwest festival, appearing in a "Game of Thrones" panel alongside show creators David Benioff and D.B. Weiss.
Apple's take on "Carpool Karaoke" will debut in April, based off a segment from CBS' "The Late Late Show with James Corden." Unlike the original, it will consist of 16 30-minute episodes, each featuring a pair of celebrities.
Apart from Turner and Williams, some other confirmed celebrities include Corden, Will Smith, Alicia Keys, Ariana Grande, Seth MacFarlane, and members of Metallica.
Apple has turned to video as a way of distinguishing Apple Music from its main competition, Spotify, which has over twice the number of paid subscribers, and many more on its free ad-based tier. While there is video on Spotify, it's often short material and harder to find.
Apple is currently working on other original shows, such as "Planet of the Apps" and "Vital Signs," the latter a semi-biographical series involving rapper and Beats co-founder Dr. Dre. The project has been in development for some time and is expected to feature levels of sex and violence Apple normally shuns.