Apple Music rival Spotify hits 50 million paid subscribers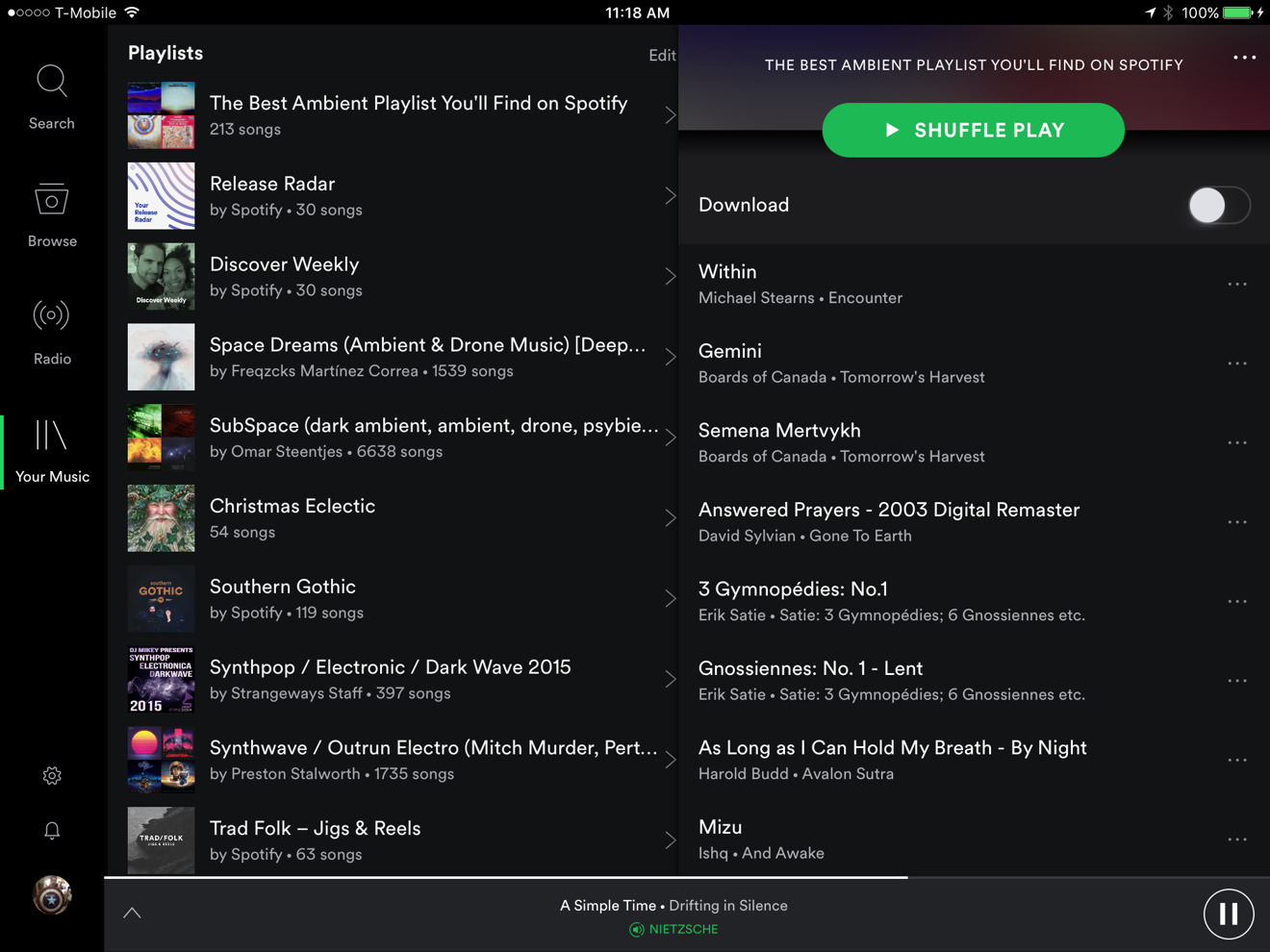 Spotify on Thursday announced a milestone of 50 million paid Premium subscribers, keeping up a strong lead over its main rival in on-demand music streaming, Apple.
The growth represents an addition of about 10 million people in just 5 months. Spotify didn't immediately say how many people are now using its free, ad-based tier, but in June last year the company topped 100 million total users at a time when it had just 30 million paid customers.
Apple last reported over 20 million Apple Music subscribers in December, roughly 17 months after the service launched. It took Spotify 7 years to reach the same level, though the Sweden-based company was an early pioneer of on-demand music.
In February, Eddy Cue in an interview said Apple Music had well over 20 million users, but declined to disclose a specific number.
The two services share many features in common, such as curated playlists, but Apple has placed more of an emphasis on exclusives, for instance securing the rights to Drake's "Views" for one week before it appeared elsewhere.
Apple is also venturing deeper into video than Spotify, preparing exclusive shows like "Planet of the Apps" and its "Carpool Karaoke" spinoff. Some exclusive long-form content includes a Taylor Swift concert movie and the documentary "808."
Spotify, meanwhile, is testing the idea of a more expensive "Hi-Fi" tier, which would offer lossless audio to people with the bandwidth to handle it. That would add an advantage over Apple, and match the key selling point of another on-demand competitor, Tidal.