LG UltraFine 5K disconnect saga seemingly over, third parties used to retrofit RF shielding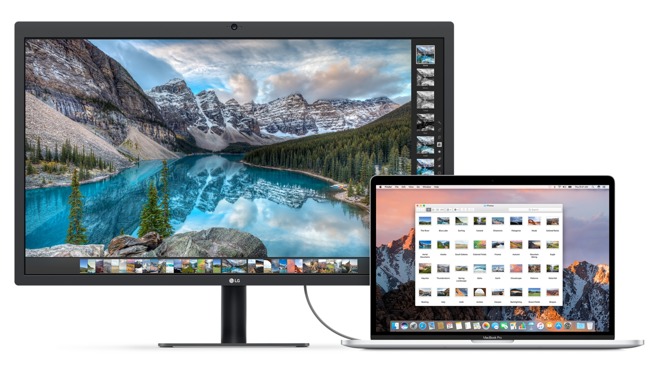 AppleInsider may earn an affiliate commission on purchases made through links on our site.
Continued testing of the LG UltraFine 5K displays has discovered that while the new monitors are very slightly sensitive to high-powered RF emissions like from a very close cell tower or military radar like any monitor, the interference problems are rectified, with older monitors retrofitted by authorized third parties even less sensitive to the same emissions.
AppleInsider testers got a hold on the LG UltraFine 5K display with additional shielding prior to them being pulled from sale. The shielded unit had the widely publicized connection issues rectified, even when exposed to a stronger signal on the troublesome wavelengths.
However, the new units have a slightly different shielding plate than the first run of fixed units. While the vast majority of users won't see a problem, users within about 50 feet of an active cell tower, or a civil or military radar installation are experiencing the disconnect issues.
Most monitors are impacted around 35 feet away from a very powerful emitter. An original LG UltraFine 5K display with the retrofitted shielding is protected to 21 feet, better than average.
"The new plates look externally the same, but there are some material differences from the first ones that we saw," our testers said on Tuesday. "As a result, the LG UltraFine 5K is very slightly susceptible to very high-power RF, but 99.9 percent of users won't ever be put in a position that it will make a difference."
"Regardless of which plate you get, the fix is a good one," said our testers. "It's not great that it came to this, but the fix works."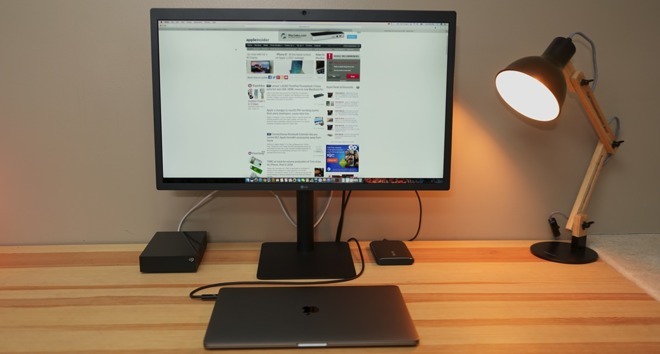 During the course of AppleInsider's UltraFine 5K review, for example, the evaluation unit was tested in a suburban environment within three feet of two different operating 802.11ac routers, without any problems. Following a move to a large city, the monitor started exhibiting the wi-fi router interference problem.
A replacement monitor provided to AppleInsider does not exhibit the problem in the same location as the troublesome review unit.
LG has urged customers that are afflicted by the disconnect problem even after moving Wi-Fi gear 6.6 feet away from the original batch of displays to contact LG service for assistance. Since a previous report found confusion with LG support, the situation has improved dramatically with most users sending the displays to one of a variety of third parties for the shielding retrofit with a 7-10 day turnaround.
The LG UltraFine 5K Display offers a 5,120-by-2,880 resolution, a P3 wide color gamut, and the ability to charge a MacBook Pro using the same Thunderbolt 3 cable used for video and data transfer. The monitor is on sale from Apple directly for $974, a discount of 25 percent from the usual $1,299.95 price.