AT&T, Verizon join firms pulling millions in ads from Google, YouTube over hate, terrorist content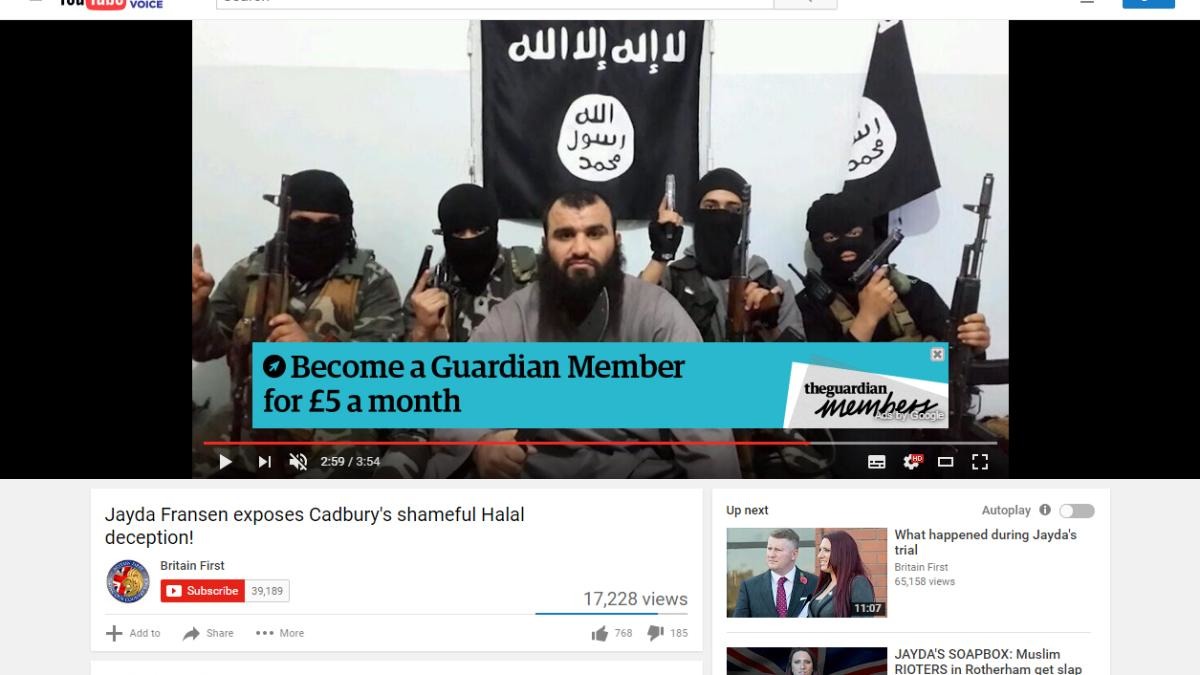 The U.K. advertising backlash against Google is spreading to the United States. Mobile carriers AT&T and Verizon, Enterprise car rental and pharmaceutical giant GlaxoSmithKline are among the major ad buyers acting to distance their brands from the offensive and extremist content that saturates YouTube.
Following an eruption of brand association concerns in the U.K. that prompted the Guardian newspaper, European mobile carrier O2, British Royal Mail, Royal Navy, the Royal Air Force, Transport For London, the BBC, Domino's Pizza, Hyundai Kia, McDonald's, L'Oreal, Toyota and Volkswagen to pull ads from Google and/or YouTube specifically, a series of global brands have also jumped to pull their ads in America.
Reports by Wall Street Journal, USA Today and other media sources noted that "major U.S. advertisers are pulling hundreds of millions of dollars in business from Google and YouTube" despite efforts by the ad giant to get control over how advertisers' brands are associated with offensive and extremist content published by YouTube.
AT&T is pulling all advertisement from Google apart from paid search placement, a move that affects not only YouTube but millions of other websites that participate in Google's ad network.
"We are deeply concerned that our ads may have appeared alongside YouTube content promoting terrorism and hate," the carrier said in a statement published by USA Today. "Until Google can ensure this won't happen again, we are removing our ads from Google's non-search platforms.""We are deeply concerned that our ads may have appeared alongside YouTube content promoting terrorism and hate" - AT&T
A spokesperson for Verizon said it was also pulling ads, noting that "Verizon is one of the largest advertisers in the world, and one of the most respected brands. We take careful measure to ensure our brand is not impacted negatively. Once we were notified that our ads were appearing on non-sanctioned websites, we took immediate action to suspend this type of ad placement and launched an investigation."
Enterprise offered a statement saying, "although it is effective in dealing with the highly fragmented nature of the digital ad world, programmatic buying is still evolving as a business practice - and it appears that technology has gotten ahead of the advertising industry's checks-and-balances," adding "there is no doubt there are serious flaws that need to be addressed. As a result, we have temporarily halted all YouTube advertising, while executives at Google, YouTube and our own media agencies focus on alleviating these risks and concerns going forward."
Google declined to comment on the pulled ads, but offered a statement "we've begun an extensive review of our advertising policies and have made a public commitment to put in place changes that give brands more control over where their ads appear," adding "we're also raising the bar for our ads policies to further safeguard our advertisers' brands.
The original investigation by The Times detailed why brands are concerned, noting that Google's algorithms placed ads for Mercedes E-Class "next to an ISIL video praising jihad that has been viewed more than 115,000 times." Google was also detailed placing ads on videos by al-Shabaab, an East African jihadist group affiliated with al-Qaeda.
Google now taking a "hard look"
Yesterday, Google's chief business officer Philipp Schindler published a blog entry acknowledging, "we know advertisers don't want their ads next to content that doesn't align with their values. So starting today, we're taking a tougher stance on hateful, offensive and derogatory content.
"This includes removing ads more effectively from content that is attacking or harassing people based on their race, religion, gender or similar categories."
Schindler also noted that "the YouTube team is taking a hard look at our existing community guidelines to determine what content is allowed on the platform— not just what content can be monetized."
After an initial foray into in-app advertising with iAd, Apple has distanced itself from advertising overall, seeking to sell premium content subscriptions of its own with Apple Music, and with partners including Netflix and HBO. This has avoided association with extremist content and fake news, while also promoting Apple as having a safe, private and secure platform lacking any need to collect user behavior and personal data for use in surveillance advertising.