Apple opens developer lottery registration for WWDC 2017 tickets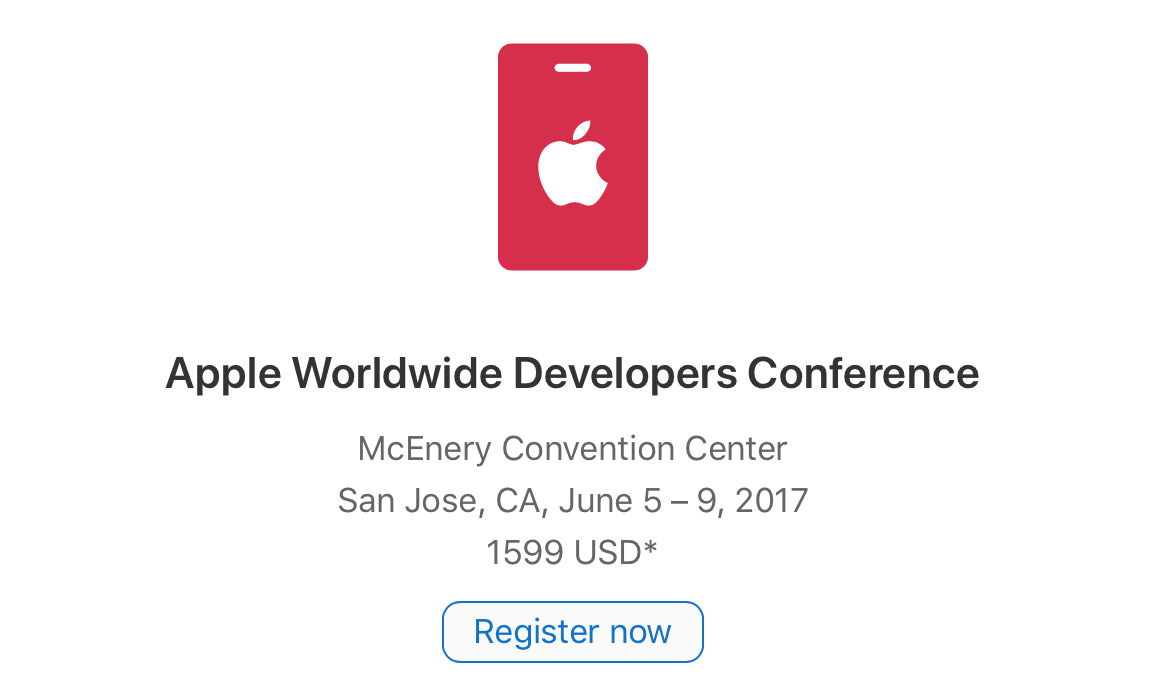 Starting immediately and extending through Friday morning, developers can now sign up for the ticket lottery for Apple's annual Worldwide Developers Conference in San Jose.
Developers can now register for the WWDC 2017 lottery for the chance to attend this year's show. Winners will be randomly selected and will have the opportunity to buy tickets to the conference, which will be held June 5 through 9 at the McEnery Convention Center.
The registration window ends this Friday, March 31, at 10 a.m. Pacific, 1 p.m. Eastern.
Only members of the Apple Developer Program or Apple Developer Enterprise Program as of Feb. 16, 2017 are able to register. Tickets to this year's WWDC are priced at $1,599 U.S.
Membership through Apple's developer program must be in good standing until at least the end of WWDC. Developers between 13 and 17 years of age must have a parent or guardian submit their application, and they must also be an eligible member.
If selected, the default credit or debit card associated with the applicant's Apple ID will be automatically charged the entry fee.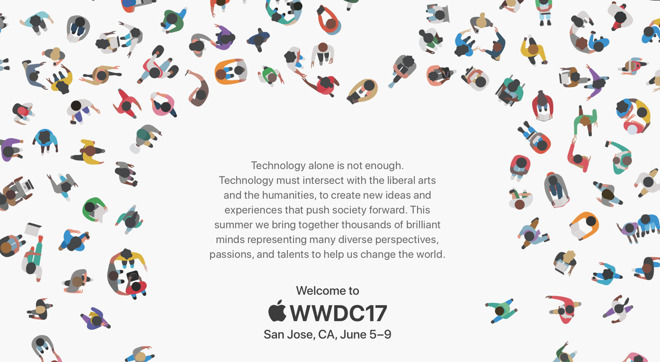 After spending the last 13 years in San Francisco, WWDC returns to San Jose this June, moving it closer to the company's corporate headquarters in Cupertino. This year marks the 28th annual WWDC, where some 5,000 developers and 1,000 engineers will participate.
The show will begin with a keynote presentation on June 5, where it is expected that Apple will introduce its next-generation software platforms, likely to be known as iOS 11, macOS 10.13, watchOS 4, and tvOS 11.
The last time WWDC occurred in San Jose, in 2002, Apple co-founder Steve Jobs held a mock funeral for Mac OS 9. That year the company announced Mac OS X 10.2 and QuickTime 6.