Apple 'stepping up' development of augmented reality glasses, moving towards consumer device - report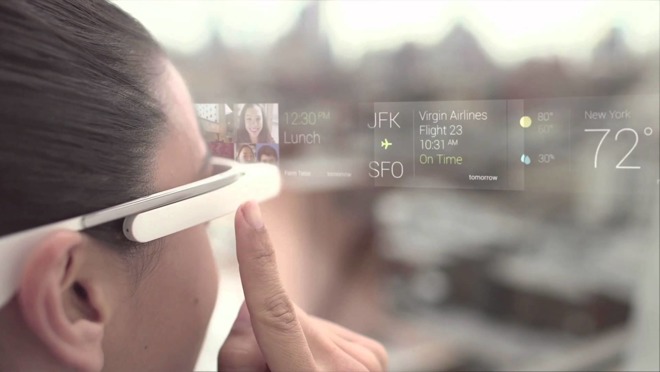 Apple is reportedly "stepping up its efforts" in developing augmented reality glasses, allocating more resources to the project with the aim of shifting it from research into a consumer product.
AR technology has apparently overtaken "Project Titan" — its self-driving car initiative — as the company's next big priority apart from the iPhone, according to the Financial Times, citing sources familiar with Apple's plans. Any retail launch is thought to be at least a year away, however.
While multiple reports have suggested that Apple is working on AR and Chief Executive Tim Cook has repeatedly expressed interest in the concept, the Times's claim contradicts one made by tech prognosticator Robert Scoble, who recently cited his own sources as saying that Apple could make an announcement as soon as mid-2017, even if that date might slip until 2018.
Scoble suggested that Apple is working on a pair of lightweight glasses in partnership with optical specialist Carl Zeiss. People would need to pair this with a separate set of electronics, such as an iPhone or another accessory.
More recently, a separate report backed the idea that Apple is building AR glasses and assigning a high-profile team to work on the task. The company allegedly has "hundreds" of engineers working on different aspects, but like the Times, the report suggested that a retail product won't be announced anytime soon.
Sources told the Times that Magic Leap — a company Cook recently visited — is expected to launch its own "light-field" AR glasses later this year, beating out Microsoft's experimental HoloLens set in terms of size and field of view. The Magic Leap glasses will reportedly be tethered to a pack providing both power and processing, and cost upwards of $1,000.