How to manage your Apple ID, iCloud, iPhone backups & more in iOS 10.3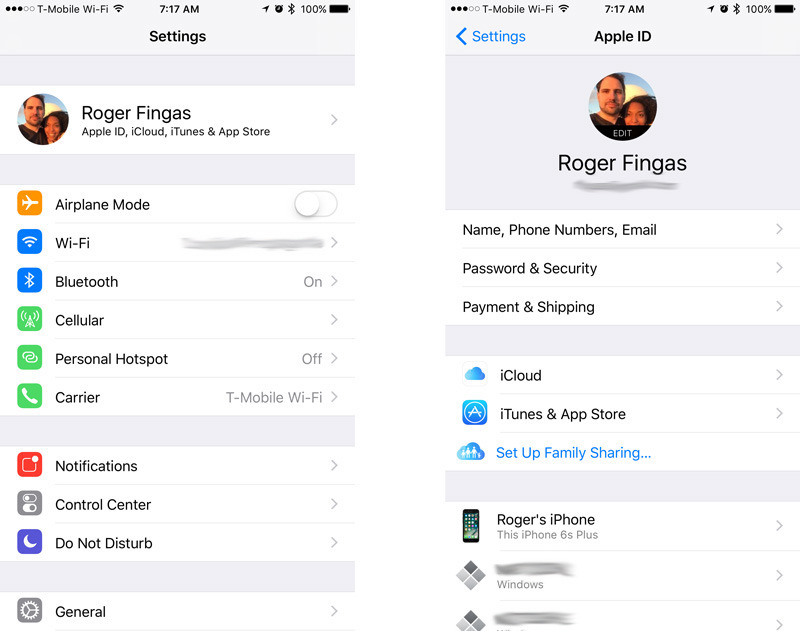 One of the smaller but still significant changes in Monday's iOS 10.3 update is easier, centralized access to all the info related to an Apple ID account, directly from the top of the Settings menu. Here's how to take advantage of it.
Previously scattered through several submenus, the info is now gathered under a single link with your name and profile photo. At the top of the Settings menu, it's the first thing many users will see when they open the app.
Under Name, Phone Numbers, Email, for example, users can edit their name and contact info, as well as what kind of email marketing you're willing to receive from Apple if any.
The Password & Security menu lets users change their password and assign a trusted phone number for verfication purposes. A verification code can also be provided for signing into other devices, but crucially, two-step verification cannot be turned on from an iOS device — that requires going to appleid.apple.com.
From Payment & Shipping, users can assign a card to pay for purchases from iTunes, iCloud, the App Store, and Apple's main online store, as well as a shipping address for physical goods.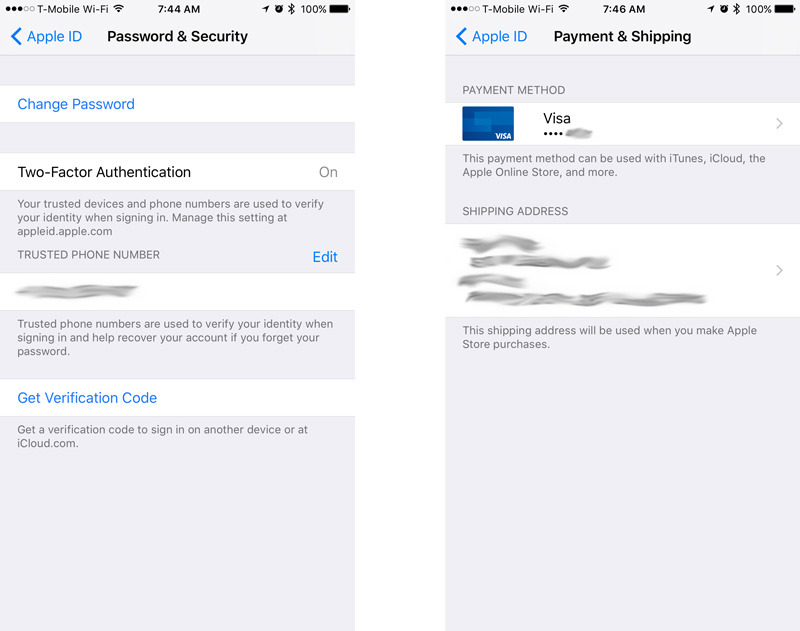 The iCloud section provides a quick glance at how much iCloud space an account using and for what content, and lets users choose which apps can sync. Toggles are also available for iCloud Drive, Find My iPhone, iCloud Keychain, and enabling online backups. There are also controls for who has access to location through Messages and Find My Friends.
iTunes & App Stores only really lets users control automatic downloads of music, books, apps, and app updates, and whether or not cellular data can be used.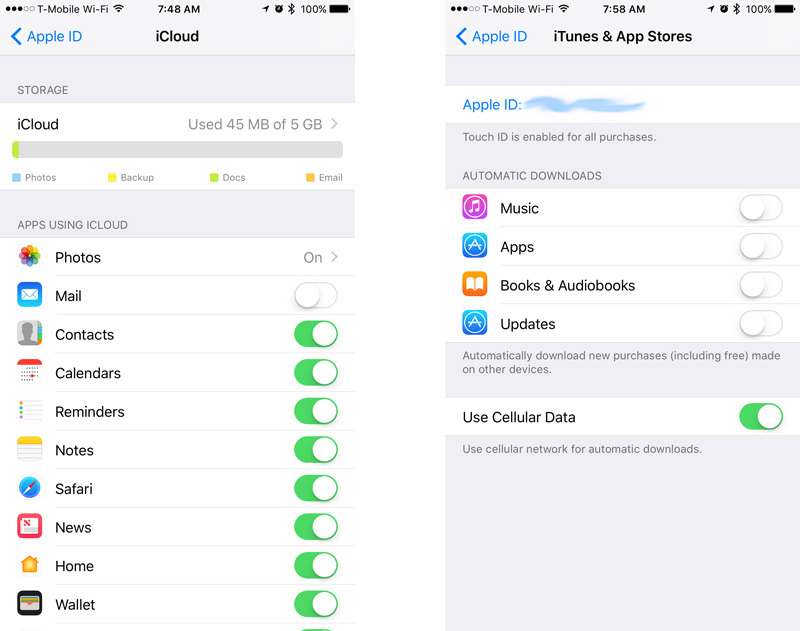 Other options include the ability to sign out, set up Family Sharing, or manage individual devices associated with an Apple ID. This, actually, is another way of toggling Find My iPhone or iCloud backups, but is mainly useful for seeing device details and removing products users no longer want associated with their account.