Apple & SAP launch enterprise-oriented Cloud Platform SDK for iOS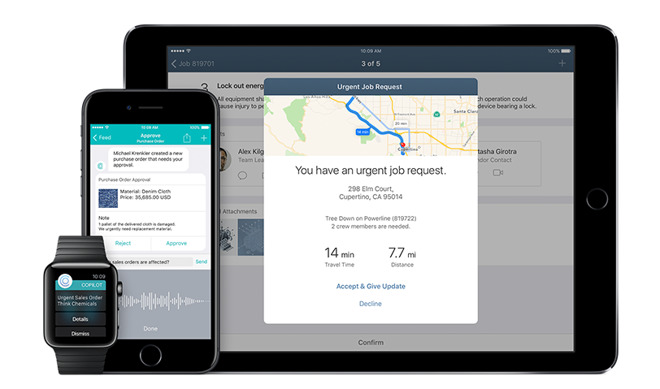 AppleInsider may earn an affiliate commission on purchases made through links on our site.
As promised in February, enterprise software firm SAP has released its Cloud Platform SDK for iOS, built in collaboration with Apple.
The toolkit lets developers connect apps to data stored in the SAP Cloud Platform as well as various services and functions, all governed by business and security rules. It taps into native iOS frameworks, and makes use of Apple's Swift programming language.
Included in the bundle is a Mac app called Assistant, which helps set up projects. Also available are interface elements for SAP's Fiori design language, conforming to Apple's Human Interface Guidelines.
To boost development Apple and SAP have worked together on the SAP Academy for iOS, which is meant to teach coders about connecting to SAP, working in Fiori, and the general iOS development process. SAP is providing a number of tutorials, and promising that an iPad app, SAP Fiori for iOS Mentor, is "coming soon."
To make use of the SDK people can download it from SAP for free, but must also be on the Cloud Platform. Trial instances are limited to 1 gigabyte and sit on a shared server with a "variable" number of cores.