New Apple ads tout on iPad Pro battery life, laptop replacement features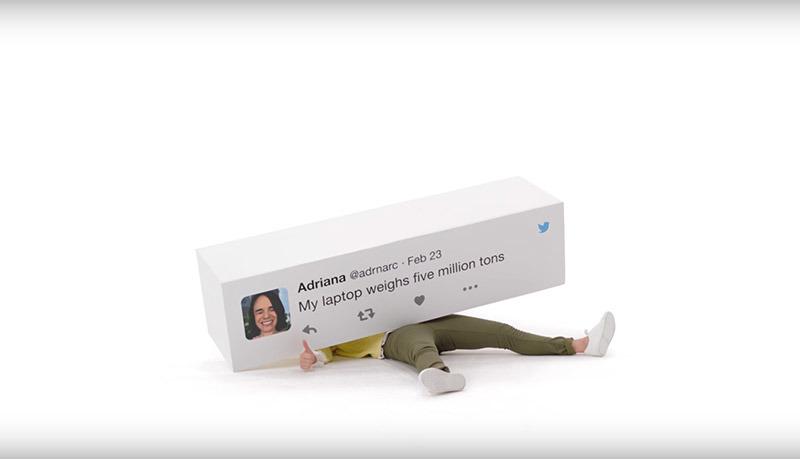 Apple on Thursday continued its iPad Pro ad campaign with three new installments featuring the tablet's abilty to act as a desktop replacement, long battery life and educational features.
The three ads posted to Apple's YouTube channel are the latest in the company's Twitter inspired campaign that uses real tweets to underscore iPad Pro's effectiveness as a tablet.
The first of today's ads, titled "All day battery," dramatically recreates a scene laid out by @srboilers in which her laptop dies halfway through a flight. Cut to a disembodied hand browsing Netflix, which recently gained the ability to cache offline videos, and a voiceover touting iPad Pro's all day battery life.
Apple's second commercial features a tweet from @totallytali, who complains she can't get any work done in her dorm room. Luckily, iPad Pro supports a number of digital textbooks, and Slide Over lets users take notes on one side of the screen while reading on the other.
Apple Pencil also makes its way into the second ad.
Finally, "Light and powerful" highlights iPad Pro's lightweight chassis — "about a pound," according to the voiceover — and ability to run desktop class apps like Microsoft Excel and Powerpoint. The ad was inspired by a Twitter user who complains their laptop weighs "five million tons."
Each of today's commercials run 15 seconds long, in line with reports that Apple is placing an emphasis on digital shorts that can be easily shared on social media platforms. Earlier ads in the iPad Pro series also follow the 15-second cap, seemingly backing up these claims.
In addition to shorter, more succinct commercials, Apple is also said to be moving away from sweeping global campaigns in favor of regional ads that target specific demographics.