Scania brings Apple's CarPlay to semi trucks for first time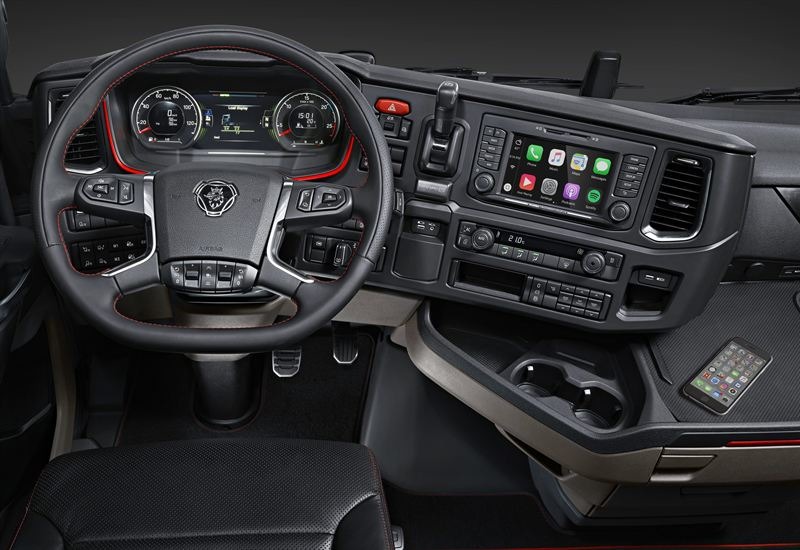 A Swedish manufacturer, Scania, on Wednesday announced plans to build CarPlay into some of it heavy trucks, marking perhaps the first time Apple's platform has been integrated into non-consumer vehicles.
CarPlay will come to Scania Infotainment Systems equipped with a 7-inch touchscreen and a voice control option, the company said. While the technology is being rolled out to new trucks starting in June, older vehicles should also be able to upgrade so long as they support voice control.
Scania confirmed to AppleInsider that drivers will have to use a Lightning-to-USB cable, despite a supplied graphic hinting at wireless compatibility. CarPlay does offer a wireless mode, but real-world support is still very rare.
To date CarPlay has been used primarily by automakers targeting the public, such as Honda, Chevrolet, and Kia. While Toyota is still refusing to install it, even long-time holdouts like Mazda have come onboard, if only sometimes providing retroactive upgrades. Otherwise, drivers have had to turn to aftermarket receivers.