Likely bogus schematic of Apple's 'iPhone 8' surfaces on link aggregation site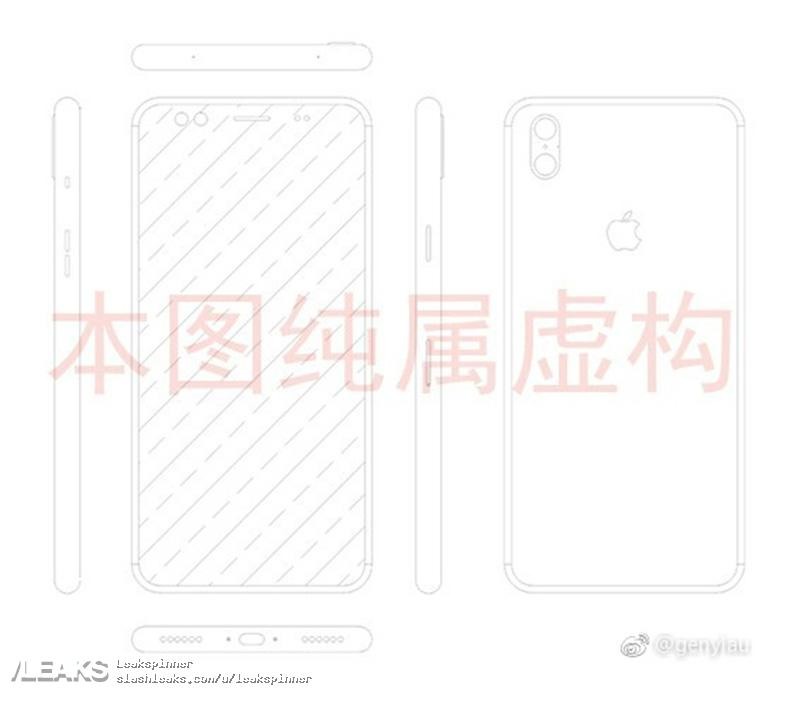 A new schematic has emerged purporting to be of the forthcoming "iPhone 8," but inconstancies with existing supply chain reports suggest strongly that it is a fake.
AppleInsider was informed of the existence of the "leak" hosted on Slashleaks. The diagram shows a relatively unadorned device resembling the iPhone 5 form factor, with a vertical camera module orientation, as opposed to the iPhone 7 Plus' horizontal one.
While the diagram aligns with no physical home button at all, it has no rumored vaguely teardrop shape suggested for the "iPhone 8," nor any indication of a curved screen at all — even a gently curved one.
Scaled to a 5.1 or 5.2-inch screen size, commonly rumored to be the dimensions of the OLED screen on the model, the thickness of the device is about the same as the iPhone 5, and notably thicker than that of the iPhone 7.
The contributor of the leak to the site has a decent accuracy rate. However, the users of the site see inconsistencies, and are doubtful of its authenticity.
Apple is managing to retain its secrets a bit more in 2017 than it did in 2016. Many of the rumors floated in April of 2016 were true about the iPhone 7 — but at this point, a mostly accurate case mockup including antenna positioning for the iPhone 7 was available in street markets in China.
Apple's "iPhone 8" is expected to be revealed alongside the "iPhone 7s" family in the fall of 2017, and use a 5.8-inch edge-to-edge OLED panel with a 5.1-inch practical area, the rest being dedicated to virtual buttons. Other features rumored to be included in the device are a 3D facial scanner, and other sensors embedded in the front glass of the device.