Apple pushes supply chain to adopt renewable energy, gets 3 more suppliers to go all-green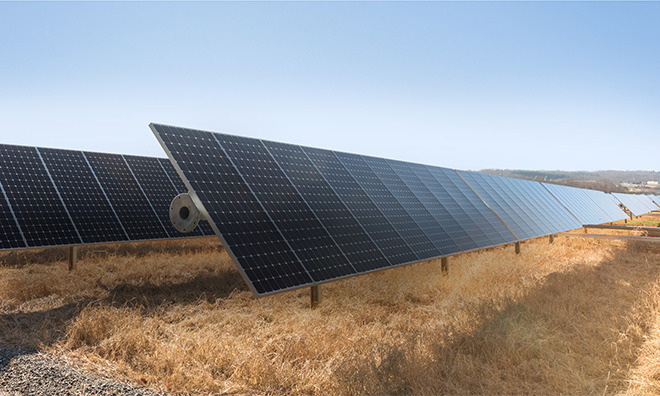 In its ongoing renewable energy initiative, Apple is pushing its supply chain go green, announcing on Thursday that three more component makers are using solely renewable energy to build parts for its products.
With the additions of Compal Electronics, Sunwoda Electronic Co, and Biel Crystal Manufactory Ltd., a total of seven Apple suppliers use solely renewable energy to build parts for Apple. The trio of new additions were revealed by Lisa Jackson, Apple VP for sustainability and government affairs, in an interview with Bloomberg.
The announcement comes just a month after Japan-based manufacturing partner Ibiden revealed it is the first Apple supplier in the nation to use 100 percent renewable energy, spread across 20 new facilities, including solar.
Apple itself obtains 96 percent of its energy from renewable sources. As of last September, the company is a member of the RE 100 renewable energy initiative, which aims to have the company 100 percent reliant on renewable energy. The forthcoming Apple Park corporate campus will be powered entirely by renewable energy.
"We look at our carbon footprint as so much more than just our office, our data centers, our stores, even our distribution centers," Jackson said to Bloomberg. "All that's included in our 96 percent, but now we're moving onto our supply chain."
Apple has consistently performed well in green energy rankings. In January, the company scored 83 percent on Greenpeace's Clean Energy Index, thanks to low usage of conventional energy sources like coal, nuclear, or natural gas. The company also scored top marks in categories like energy transparency and renewable procurement, with a "B" rating in advocacy. In January, Greenpeace rated Apple the world's most environmentally friendly technology company.