Apple to expand Search Ads to three international markets, debuts new management tools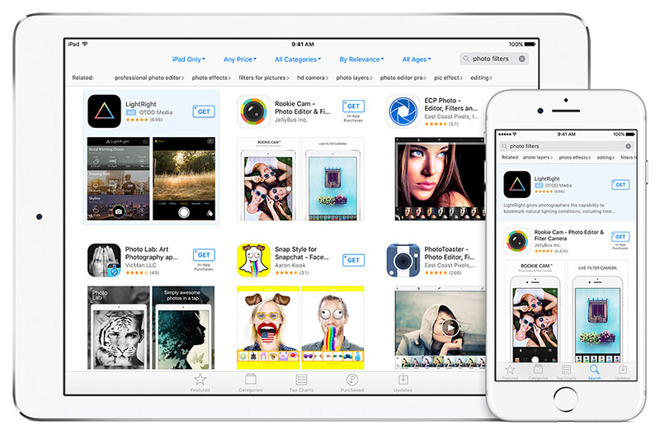 Apple on Wednesday announced Search Ads will arrive in three new countries on April 25, the service's first expansion since a launch in September, and introduced a few ad management tools to streamline the process for developers.
Announced via a new Notifications menu in the Search Ads web client, Apple's upcoming expansion delivers the service to users in Australia, New Zealand and the U.K. Developers can already start creating ad campaigns for those countries that will go live on April 25 at 10 a.m. Pacific.
According to mobile app marketing agency Incipia, developer campaigns can only appear in one storefront at a time, and that setting cannot be changed once the ads go live. This means developers must create campaigns on a per-store basis, each of which will show up on their Search Ads hub.
In addition to a general expansion of services, Apple introduced a new campaign group manager role to the Search Ads backend. Developers and ad agencies can use the asset to mete out access privileges for campaign groups by storefront, business unit or app.
Finally, Apple built in the ability to duplicate ad assets like groups, settings and keywords. The feature is designed to help developers create and deploy campaigns on new storefronts.
Officially activated last September, Search Ads allow developers to purchase promotional ads that show up in iOS App Store searches. Available on devices running iOS 10, the feature uses special algorithms to ensure promoted apps relate to consumer queries, thus boosting app discoverability.
Apple designed the system to be minimally intrusive, safe and transparent. For example, promoted apps, which are limited to one suggestion per App Store search query, are clearly demarcated with an "Ad" tag.
When the service debuted, Apple incentivized adoption by offering developers a $100 credit to put toward new campaigns.