Massive power outage closes busy Union Square Apple Store in San Francisco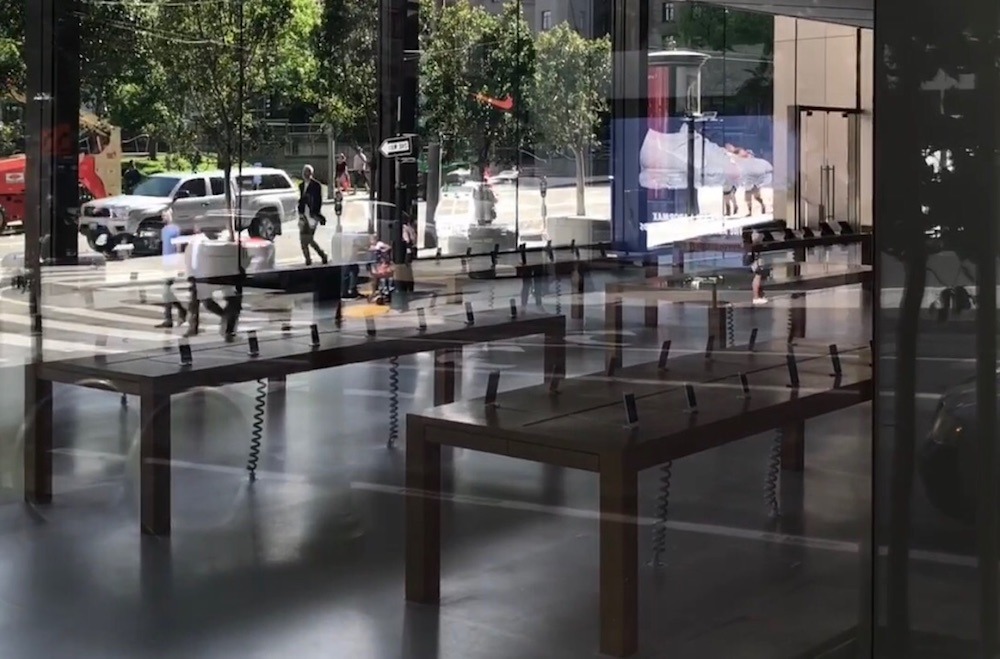 The year-old flagship Apple Store at Union Square in San Francisco was closed down today due to a massive power outage that affected around 90,000 other customers, shut down some subway stations and turned off traffic lights that snarled many busy intersections.
A report by SF Gate stated that the massive power outage was "probably caused by a fire at a PG&E substation."
Apple's Union Square retail store features massive sliding glass panels that would normally be opened up during beautiful weather like today's, but were closed the entire day along with the rest of the building. Despite being closed itself, the usually crowded retail location's rear courtyard had a few visitors.
Apple began construction work on the location in the summer of 2015 and opened the store last May, after moving out of the original downtown Apple Store originally located two blocks away on Market Street.