Apple prepares to launch Union Square store in San Francisco, shutter Stockton location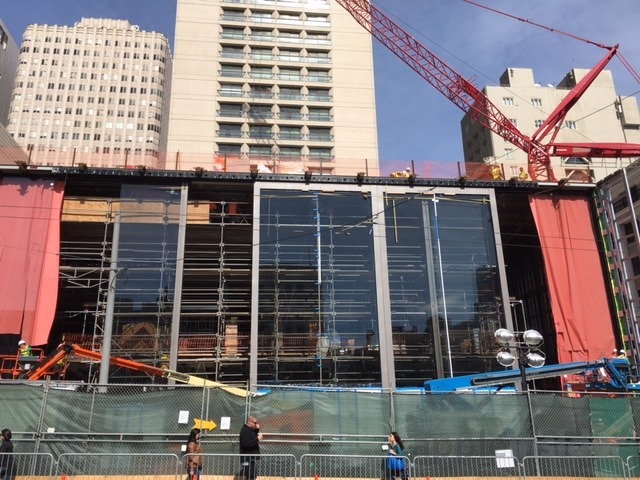 Marking a long-awaited transition, Apple on Monday announced that its new Union Square store in San Francisco will open on May 21 at 10 a.m. Pacific time, while the shop's predecessor will shut down the night before.
The Stockton Street location will cease operations after its normal 9 p.m. closing time on May 20, Apple said. Its replacement, at 300 Post Street, will open its doors at 10 a.m. on Saturday and then switch to the same hours as Stockton — from 9 a.m. to 9 p.m. Monday through Saturday, and 10 a.m. to 7 p.m. on Sundays.
The Union Square outlet has been in planning for years, with construction finally starting in June 2015. Apple in fact had to do major work on the site before then, for example by demolishing an earlier building on the site.
Although Apple has numerous stores in the Bay Area, the Union Square outlet will be unique not only for its size but for two gigantic sliding glass doors. These will allow the store to take advantage of San Francisco's mild weather.
Inside the store should adopt the look of more recent Apple outlets, such as one in Brussels. These have touches like new shelve designs and large video walls for product marketing.