New Sonnet Echo Express SE III supports three PCI-E cards on Thunderbolt 3 Macs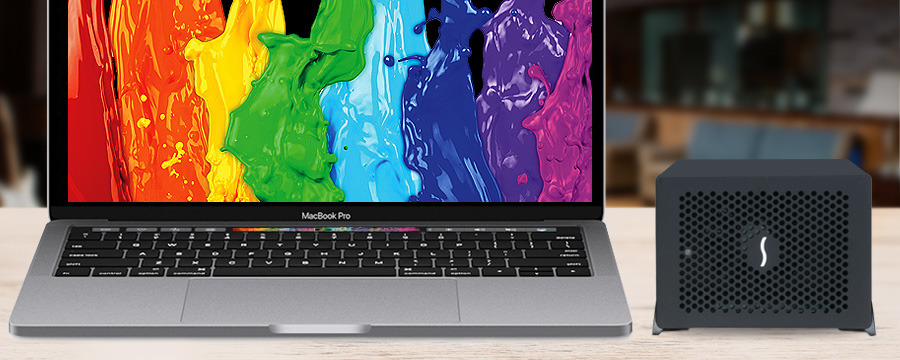 AppleInsider is supported by its audience and may earn commission as an Amazon Associate and affiliate partner on qualifying purchases. These affiliate partnerships do not influence our editorial content.
Sonnet has added to its line of PCI-E breakout boxes, and has launched the Echo Express SE III, enabling the use of three expansion cards with the 2016 Retina MacBook Pro.
The Echo Express SE III features three x8 PCIe 3.0 slots, accommodates full-height cards up to 7.75 inches long. The unit supports nearly every Thunderbolt 3 and Mac-compatible PCI-E card available that physically fits in the enclosure — except those with auxiliary power requirements like most high-performance video cards.
The Echo Express SE III has two Thunderbolt 3 ports with one used from the host and the second supporting daisy chaining of up to five additionalThunderbolt peripheral devices including the LG Ultrafine 5K display. The system provides up to 15W of power to any connected peripheral or host.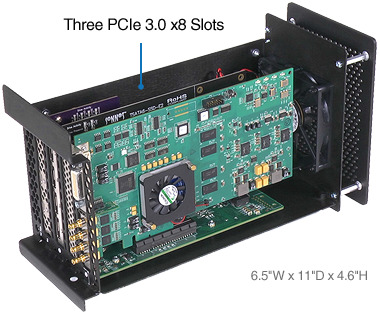 The system includes an automatic, temperature-controlled, variable-speed fan that cools the cards. The enclosure's power is controlled by the host computer.
The Echo Express SE III, model ECHO-EXP-SE3-T3, is expected to be available May 22 at a retail price of $499.