FTC says antitrust suit against Qualcomm should continue, Samsung concurs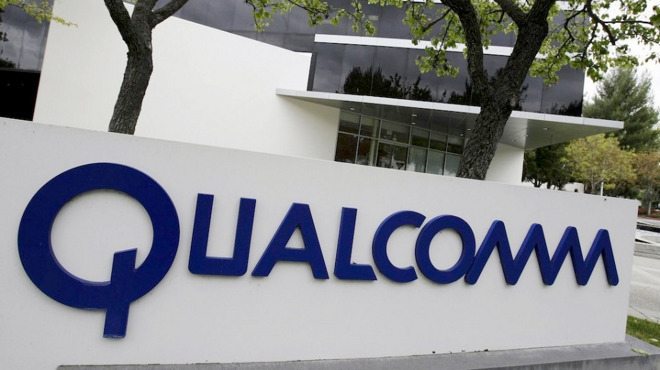 Responding to Qualcomm's recent bid to dismiss a U.S. Federal Trade Commission antitrust lawsuit concerning chip licensing practices, the governmental trade body in a court filing on Friday called the company a monopoly and said the case should proceed.
In April, Qualcomm lodged a motion to dismiss an antitrust complaint the FTC filed with the U.S. District Court of Northern California earlier this year. Alleging the chipmaker takes part in anticompetitive practices, the FTC in its January complaint said Qualcomm forced Apple into an exclusive deal relating to baseband modems.
According to the FTC, Qualcomm levies a tax on customers when they use a rival's products by implementing a "no license-no chips" strategy. This tax, a decidedly monopolistic practice, is disguised as royalties on Qualcomm's standard-essential patents, which the company is required to offer under fair, reasonable and nondiscriminatory (FRAND) terms.
Further, Qualcomm abuses its monopoly position to coerce customers like Apple into paying a "royalty overcharge" when purchasing chips from rival manufacturers, the FTC said in Friday's filing. Further, Qualcomm subsequently denies competing firms access to licenses on FRAND terms.
"Beyond threatening all OEMs with the 'stick' of a supply disruption, Qualcomm offered some OEMs the 'carrot' of funds conditioned on their acceptance of inflated royalties that raise rivals' costs," the FTC filing reads.
In particular, Qualcomm's de facto exclusive deals effectively blocked competitors from selling their wares Apple, a "uniquely important customer."
Taken alone, arguments against Qualcomm's royalty overcharge, denial of licenses on FRAND terms and exclusive deals with Apple would make for a strong antitrust case, but together "easily surpass the plausibility threshold at the pleading stage," the FTC said. For these reasons, the body suggests Qualcomm's motion to dismiss be denied.
In an amicus brief also filed today, Samsung said it concurs with the FTC's assessment.
"This case presents a simple question: By excluding would-be competitors from making and selling licensed chipsets and cementing its market power by forcing downstream customers to accept onerous licensing terms, has Qualcomm harmed competition?" Samsung's statement reads. "As the Complaint makes clear, the answer is yes— not only does this conduct violate Qualcomm's FRAND commitments, but it also contravenes the Sherman Act by eliminating competition."
Qualcomm's chip licensing practices have come under fire from a number of governmental oversight bodies, including probes originating in China and South Korea.
Apple is also suing the chipmaker over unfair licensing terms. A complaint lodged in January claims Qualcomm withheld a nearly $1 billion rebate in retaliation for Apple's participation in the South Korean investigation.
Going further, Apple accuses Qualcomm of price-gouging, extortion and other unsavory business practices.
Qualcomm fired back last month in a countersuit claiming Apple is in breach of contract, has interfered with contract manufacturers, withheld licensing fees and wrongly induced regulatory action in a number of jurisdictions. The suit also alleges Apple purposely cast Qualcomm chipsets in a bad light by not activating certain high-performance features in iPhone 7 modems, then prevented the company from revealing mismatched performance metrics compared to Intel modems.