Watch: When will the 'iPhone 8' launch? Catch up on the latest rumors
By AppleInsider Staff
Friday, May 12, 2017, 09:45 am PT (12:45 pm ET)
With fans eagerly awaiting the release Apple's highly-anticipated "iPhone 8," rumors of apparent delays for the upcoming flagship handset continue to crop up. AppleInsider offers quick recap of all the latest rumors.





For more videos like this, subscribe to the official AppleInsider channel on YouTube.
Unbeatable Deals from AppleInsider & Apple's Top Authorized Resellers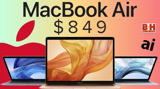 SAVE $250.00 - Apple's 2019 MacBook Air drops to $849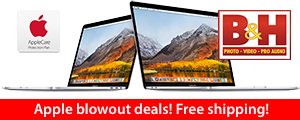 Lowest Prices Anywhere!