Apple Park toured, execs reminisce about Steve Jobs's devotion to and vision of the project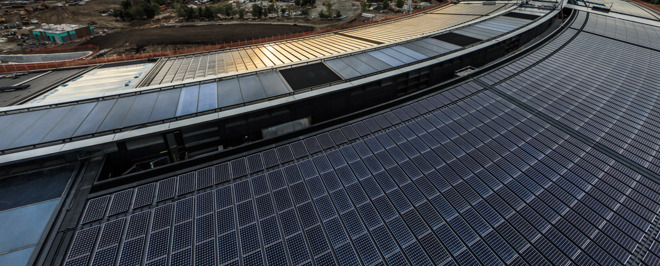 AppleInsider may earn an affiliate commission on purchases made through links on our site.
During a tour given to a journalist in May, Apple's Design head Jony Ive and the architects responsible for the project spoke about the philosophy of Apple Park's design, Steve Jobs' influence on the project down to minute details, and the massive engineering effort needed to complete the project.
In May, Steven Levy writing for Wired took a tour of the newly christened Apple Park, and spent some time with lead architect Norman Foster, Ive, Apple's head of Environment, Policy, and Social Initiatives Lisa Jackson, and CEO Tim Cook to discuss the massive project.
Ive on Apple Park's design and attention to detail
"It's frustrating to talk about this building in terms of absurd, large numbers. It makes for an impressive statistic, but you don't live in an impressive statistic," Ive said. "While it is a technical marvel to make glass at this scale, that's not the achievement. The achievement is to make a building where so many people can connect and collaborate and walk and talk."
During the tour, Ive spoke with his typical style on minute topics, even the concrete, and hand-rails in the parking garage stairwells.
"It's not that we're using expensive concrete," said Ive, strolling through the underground parking structure. "It's the care and development of a design idea and then being resolute— no, we're not going to just do the easy, least-path-of-resistance sort of standardized form work."
Environmental considerations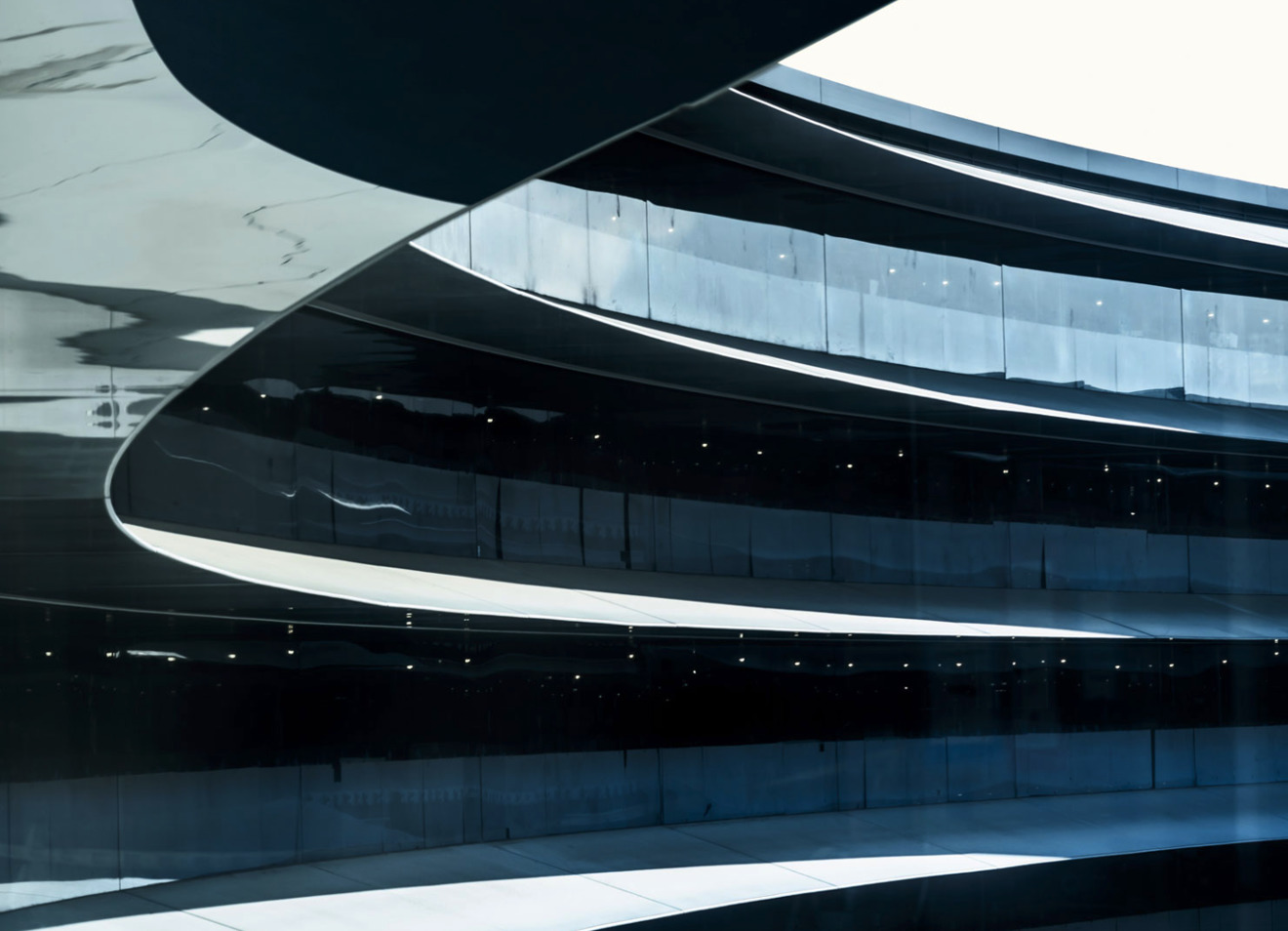 As part of the interview, Wired discussed choices made during construction. Jobs had very precise requirements for the lumber's harvesting regarding sap and sugar content. Ultimately, the architects worked with Apple to generate a substrate that was more environmentally friendly than Jobs' original vision.
Regardless of lumber choice, Jobs also sought an environmentally friendly building, that grounded the employees in a California-centric ambiance.
"Part of being connected to the outside is knowing what temperature it is. We don't want you to feel like you're in a casino. We want you to know what time of day it is, what temperature it is outside. Is the wind really blowing," said Jackson. "That was Steve's original intention, to sort of blur that line between the inside and outside. It sort of wakes up your senses.
Apple Park "on a diet"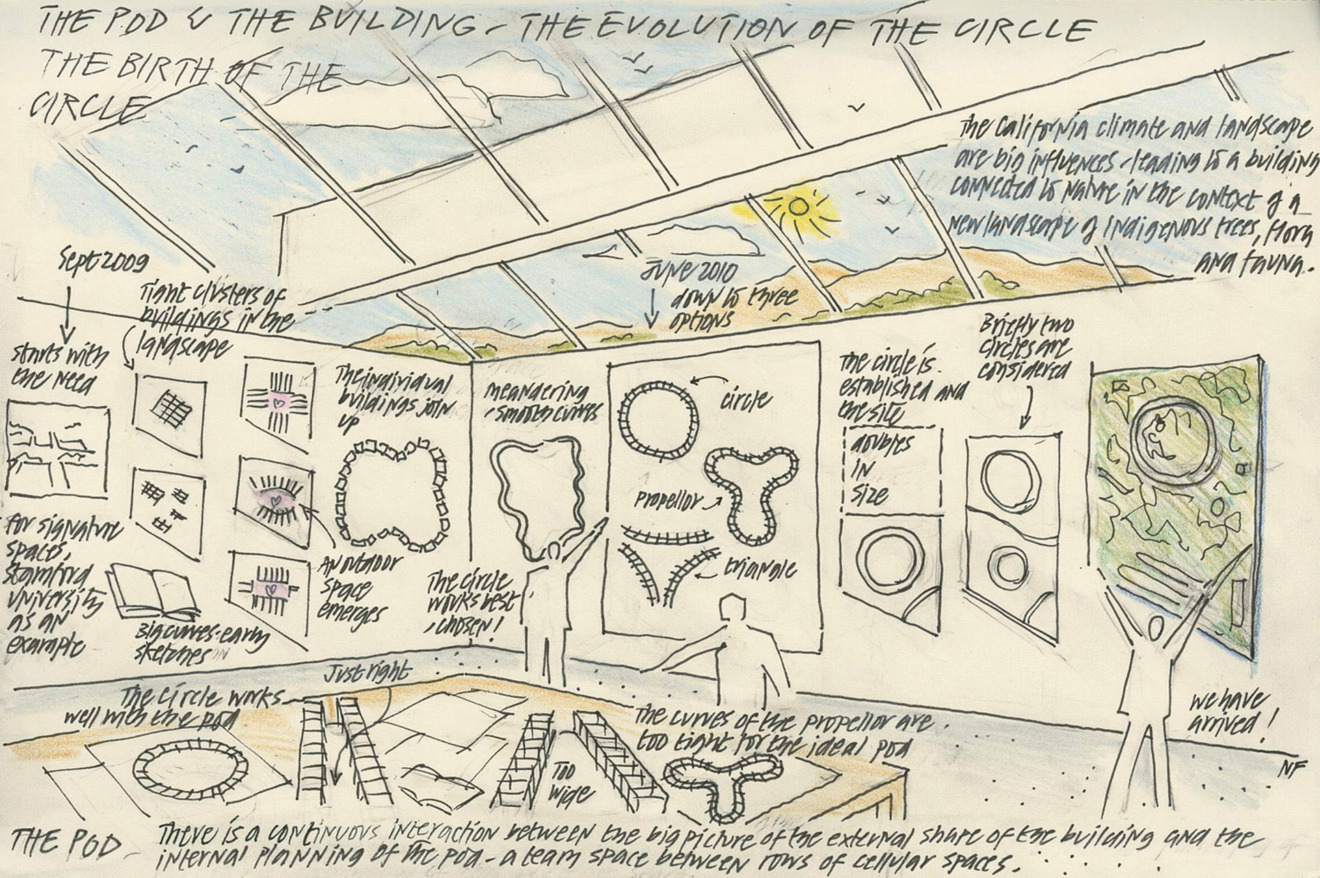 The complex construction has taken years longer than expected, but has stayed true to original design estimates. When the budget for the project appeared ready to explode in 2012, the project got put "on a diet," but the architects believe that the near-finished project is what Jobs was looking for, when he first spoke to the Cupertino Council.
"I would say that the big picture has not changed at all," Norman Foster of architectural firm Foster + Partners said. "If Steve could reappear, it would be as he conceived it when he last saw it as drawings. He'd find some of the details that were not addressed in his lifetime, but I believe he'd approve them."
"The goal was to create an experience and an environment that felt like a reflection of who we are as a company," added Ive. "This is our home, and everything we make in the future is going to start here."
Apple CEO Tim Cook believes that the focus on the campus' details and the philosophy behind the "pods" concept for groups will help hone Apple's message and products.
"Could we have cut a corner here or there?" Apple CEO Tim Cook asked during Wired's tour. "It wouldn't have been Apple. And it wouldn't have sent the message to everybody working here every day that detail matters, that care matters."
On Feb. 22, Apple officially christened the "spaceship" campus under construction. The entire facility is now called "Apple Park," with the 20-foot tall and 165 foot in diameter glass auditorium honoring one of the founders of the company and named the "Steve Jobs Theater."
An environmentally-friendly design was paramount to Jobs's vision. Apple's related Phase 2 project adds additional workspace adjacent to the main headquarters, and includes a small data center powered by an on-site solar farm, fuel cells, and other sources of renewable energy.
A new micro-grid installed on the campus is reportedly capable of delivering 17 megawatts of power from solar alone, and handling about 75 percent of the facility's power requirements. The solar installation is supplemented by Bloom Energy-provided fuel cells, similar to those installed at the North Carolina data center.