Pioneer reveals 2017 NEX aftermarket head units with CarPlay support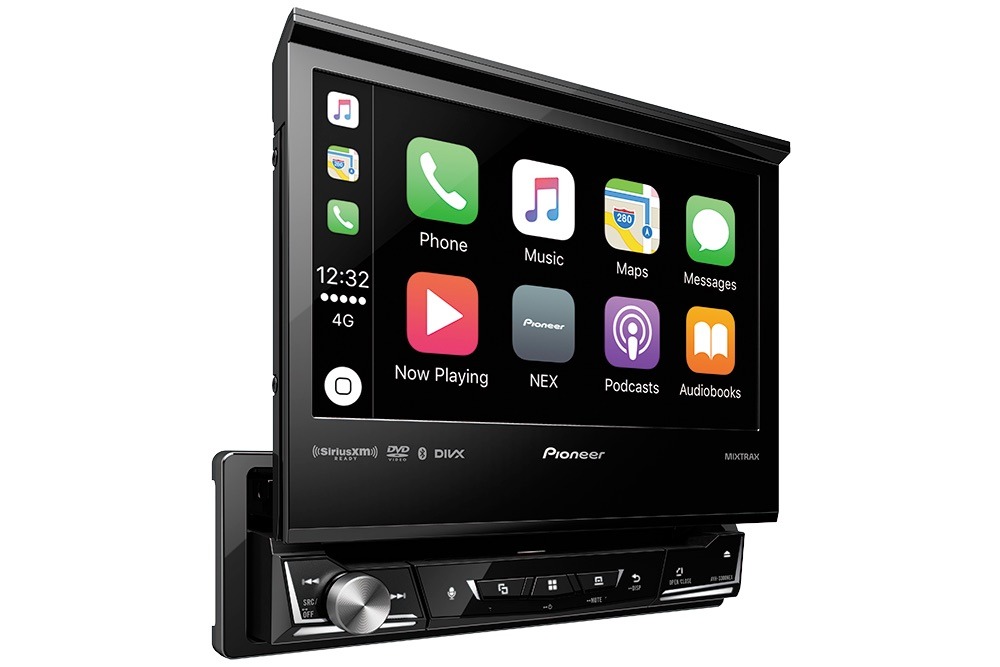 Pioneer has introduced a new range of aftermarket head units to its collection, with the five 2017-edition NEX in-dash multimedia receivers giving more CarPlay-compatible options to drivers to install into their vehicles, at a more consumer-friendly price point.
Four of the five new NEX units are double-DIN devices, with the AVH-2330NEX and AVH-2300NEX offering 7-inch displays, while the AVH-1330NEX and AVH-1300NEX use 6.2-inch screens. The last unit, the AVH-3300NEX, uses the more universal single-DUN in-dash receiver size, which is said will be more compatible with older vehicles and collectible cars.
The updated models all boast a resistive touchscreen with 24-bit color and an increased color depth, complete with a redesigned user interface. All include support for CarPlay, with Apple's automotive platform activating once an iPhone is connected via USB, with three models also including support for the rival Android Auto system.
Outside of CarPlay, the units can control music playback from a media device connected over USB, with Bluetooth connectivity allowing for hands-free calling and music streaming with up to five registerable devices. For streaming media, the units all offer the ability to access Spotify on a connected iPhone without using CarPlay, as well as the dynamic creation of new Pandora stations and presets from the main interface.
The collection all offer a 13-band graphic equalizer configurable by the touch panel, auto EQ and auto time alignment, video playback from USB and external drives, FLAC support, and connectivity to Waze for navigation.
All models are backup camera ready, working with many rear view camera systems, with the AVH-3300NEX, AVH-2330NEX, and AVH-1330NEX including dual camera inputs. The three also have a remote control for adjusting the volume and changing the audio source, with the AVH-3300NEX the only one with a motorized 7-inch display and a detachable face for security.
Pioneer is shipping all five 2017 NEX receivers in July in the United States, starting from $400 and rising to $600 for the AVH-3300NEX.